Now I'm not talking about just having a tiring day and needing some sleep. This post 'why am I always tired' is reaching out to those that have such fatigue, that it interferes with their daily life.
Chronic Fatigue Syndrome
Is there a chance that you may have Chronic Fatigue Syndrome known as CFS?  In the UK it is often known as Myalgic Encephalomyelitis or ME.  This description of the condition recognises that the muscles and the brain are major problem sites.  Sometimes ME is thought to mean Mental Exhaustion.  Although this appears to be a good description, it can be misconstrued to be a psychological condition which it isn't, but it can cause psychological problems such as depression, anxiety and panic attacks.
"Yuppie Flu?"
It wasn't until the late 1980s that this condition was officially recognised and terms such as "yuppie flu" were rife with sufferers told to "snap out of it" or "pull yourself together".  Since then, CFS and other similar conditions such as Fibromyalgia are affecting the population in epidemic proportions, with sufferers from all walks of life and ethnicities. Unfortunately even now some medics consider this illness to be more psychological than physical.  Ironically, it is often their initial mis-diagnosis and lack of nutrient knowledge, which is the problem.  Sufferers are then prescribed all kinds of drugs to alleviate a condition which is exacerbated rather than relieved by the side effects of the drugs.
Symptoms of CFS/ME
Chronic fatigue syndrome affects different people in different ways but the main symptoms are:
persistant, dibilitating fatigue, not alleviated by rest or sleep
allergies
digestive disturbances
arrhythmias
memory loss
loss of concentration
sore lymph nodes
sore throat
muscle pain and muscle weakness
joint pain
chronic headaches
insomnia
depression, anxiety
night sweats
vision disturbances
sensitivities to chemicals
chronic constipation
numbness of hand and/or feet
inability to cope with stressful situations
Post-exertional malaise (PEM)
The last symptom PEM, is sometimes thought to be an "illness within an illness" according to Dr. Anthony Komaroff of Harvard University. ¹  It is normal for CFS sufferers to site this symptom as dominating their experience of the condition.
Have you had glandular fever?
There is a theory that the virus known as Epstein-Barr virus is the catalyst for this illness.  The Epstein–Barr virus is one of the most common viruses in humans and is one of eight from the herpes family.  It is best known as the cause of infectious mononucleosis.  Otherwise known as Glandular Fever or the 'kissing disease', an estimated 90% of the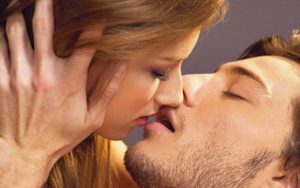 population has antibodies of this virus within them.  Most people who are infected recover with no effects, like they would from the flu or a cold.  For some, however, the infection leaves them with feelings of fatigue and being run down, with sufferers complaining that the good health they once had, never returns.
I think it is no coincidence that the preponderance of CFS is in direct relation to the fact that nearly everyone in the US is suffering from some degree of Mg deficiency.  In fact, it is interesting to note that all the symptoms of CFS can be found in sufferers of this deficiency.  The initial problems people encounter or notice, are their lack of energy, muscle spasms, back and joint pain, headaches and insomnia.  These gradually get worse as the deficiency increases, to include most of those symptoms listed above.
Allopathic treatment of CFS/ME
Treatment of this condition by allopathic medicines, is manyfold, primarily because there are so many symptoms to alleviate.  Pharmaceutical drugs will include pain killers and NSAIDS (non steroidal anti inflammatory drugs), anti depressants, anticonvulsants, anti-emetics (for nausea relief from taking drugs), sleeping pills etc..  In fact many patients are on a drug cocktail.  But drugs will not cure the condition, only mask it or control it, that's if you're lucky!
4 of many drugs used:
One nutritional psychologist working in pain management complained that one of her CFS patients, who was in his 60s, was taking Topamax, an anticonvulsant drug used for weight loss and epilepsy.  The patient wasn't even overweight and he was already taking 22 drugs, Topamax being the 23rd! Topamax and other serious drugs used for CFS, can cause more problems than the condition itself.  If you are on any of these drugs, just check what the side effects can be and be aware.  If you're pregnant, you may be one of the unlucky ones that produces a child with a cleft lip and/or palate.  Don't risk it!
The nutritional psychologist went on to say "I have heard so many experiences like this one. Doctors do literally force these drugs on patients and get very angry if they are questioned. What is actually going on in medicine is beyond me. I have been a medical psychologist for over 30 years and have never seen this type of overuse of drugs and over reaction of physicians."
Here are a couple of comments from patient forums about other drugs used for CFS:
Cymbalta (duloxetine) –  A serotonin-norepinephrine reuptake inhibitor (SNRI):                        "I stayed nauseated the whole time I took it. Plus I lost all sense of judgement and reason. I started buying stuff on Ebay with a charge card. I had charged about $21,000. of stuff without concern. Thank goodness my husband figured it out and stopped me before I maxed it out at $25,000. As he was calling canceling it, I was right in the middle of another purchase. I am back on Prozac and back to normal. I have an aunt that told me that it made her lose all inhibitions about spending also. So user beware!"
Prozac is definitely not the answer and it is very difficult to come off it.  It is a 'selective serotonin reuptake inhibitor' (SSRI) which creates artificially elevated serotonin levels.  This drug actually inhibits the breakdown and elimination of serotonin so it lingers longer in the brain than it should do naturally.  This causes various affects which differ from person to person from suicidal and/or homocidal thoughts to being emotionless, from anxiety and tension to apathy.  Everyone reacts differently to having their brain chemicals messed with.
Modafinil A wakefulness-promoting agent (or eugeroic):
"I have Chronic Fatigue Syndrome. Pretty much bed ridden. Took 100 mg of Modafinil. Within 5 minutes, had lots of pressure in my head. Very unpleasant. Did absolutely nothing to make me feel better. Instead, felt worse. Extreme pressure in head lasted 90 minutes. Then mild headache rest of the day. Very disappointing."
This patient would be out of her bed within days if she only was to try a good quality Mg supplement.  She would most likely be throwing her prescription drugs in the bin!
So what does Mg do?
Magnesium is by far the most important mineral nutrient.  It is absolutely critical for producing the energy that our bodies need to function efficiently.  If you are Mg deficient, you will NOT be in good health and if you have CFS you WILL be Mg deficient.  If your deficiency continues without repleting your Mg levels, your health will deteriorate.  This is a known.  It's not a might be or a could be.
What are mitrochondria?
Inside each of our body's 37.2 trillion cells, there are tiny factories called mitochondria.  Mitochondria create energy by breaking down glucose and other components which release cellular fuel known as ATP or adenosine triphosphate. This is our energy source, our batteries that power all our body's energy needing functions.  Without Mg, mitochondria cannot create energy.   No Mg means mitochrondrial disfunction, which means no ATP which means no energy.
The dangers of excess calcium
Low magnesium levels in CFS/ME sufferers is a symptom of mitochondrial failure.  When mitochondria fail, calcium leaks into cells and magnesium leaks out.  Calcium is toxic to cells and cannot be kept out without enough Mg to switch the cell gates controlling the movement of calcium in and out of cells.  Uncontrolled calcium in cells causes cell death.
Why not look for nutritional deficiency first?
Drugs obviously have their place but why a patient is not given life changing nutrients such as the vital mineral Mg first, is a mystery.  Somehow I think it may have something to do with money, I can think of no other reason.  Pain medication that have fluoride molecules added, are serious depleters of Mg because they bind to Mg making it unavilable for the 700-800 enzymatic functions of the body which includes energy and treating pain and inflammation.  A plethora of other drugs have an adverse affect on Mg and will cause depletion.  Stress of any kind be it physical, mental, chemical, emotional will deplete Mg.
Sceptical?
I know many of you reading this will be sceptical and won't take anything unless your medic prescribes it, but remember, the medical profession are not educated in nutrition.  Their education is drugs based and it will be a drug you are prescribed, not a natural nutrient.   Some doctors are intimidating, especially if they're not au fait with what you may suggest.  If they do test you for Mg, the antiquated blood serum test will be used which nearly always gives a false positive.  Asking for the more efficient red blood cell test or even better an ExaTest will probably not go down well!  Efficient tests such as ExaTests are rarely used in hospitals and doctor's surgeries.
If you have Chronic Fatigue Syndrome you WILL be Mg deficient.  Just try it, give it a week and see how you feel.  Go to Mg supplements to see which is best suited to you.  If any of you are living in the UK, I can send you a free sample of Mg Chloride which I consider to be the best supplement as it is 100% bioavailable.  Just contact me at ches@psmicrographs.co.uk
Lecture to the Massachussetts CFIDS Association by Dr  Anthony Komaroff of Harvard University, April 24, 2010. http://www.masscfids.org/news-a-events/2/221 accessed July 7, 2010.
Spread the word!
Summary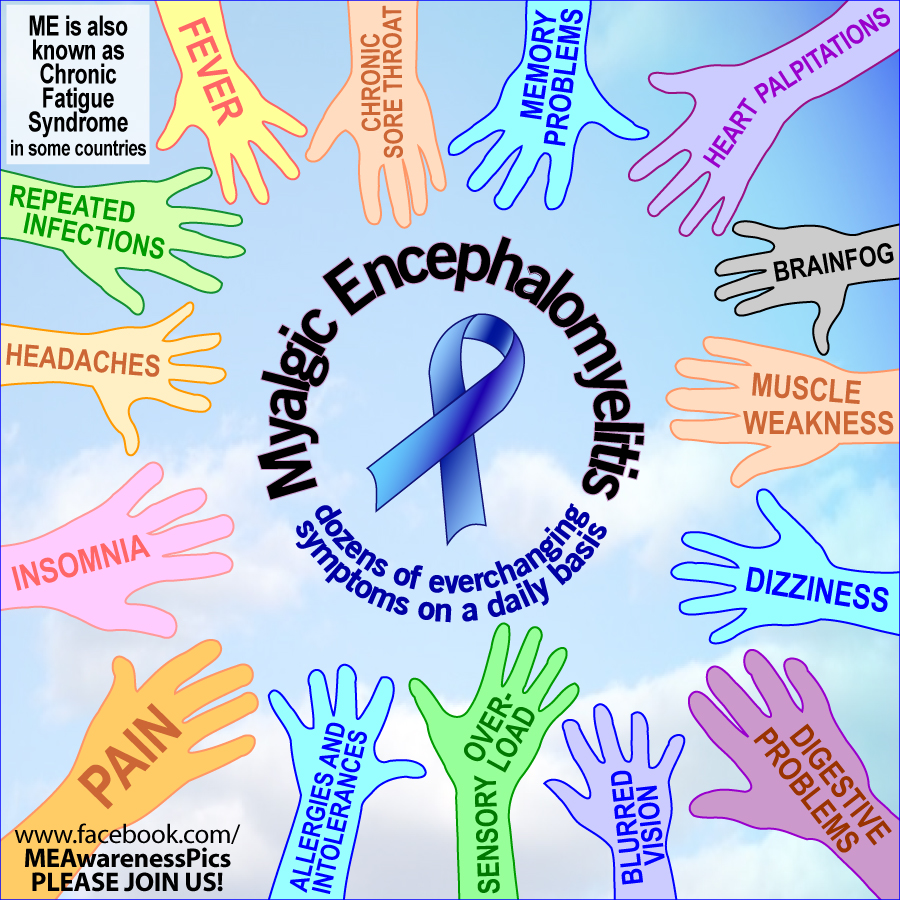 Article Name
Description
Now I'm not talking about just having a tiring day and needing some sleep. This post 'why am I always tired' is reaching out to those that have such fatigue, that it interferes with their daily life.
Author
Publisher Name
https://magnesiumandhealth.com
Publisher Logo