The hype about statin drugs to reduce cholesterol is increasing by the day.  In statin drugs and side effects, we will learn about the best selling and most profitable drugs ever created.
A new study has been published revealing that statins do NOT decrease atherosclerosis and that the drugs may actually be exacerbating and stimulating atherosclerosis and heart failure.  The reason given in the research are numerous, the major ones being:
Vitamin K2 which protect the arteries from calcium buildup is inhibited by statins.  This is significant because K2, along with magnesium (Mg) is vital in moving calcium out of the soft tissues and into the bones where it belongs.
Mitochondrial dysfunction.  Our energy is produced in the mitochondria and statins are toxic to these energy centres in our cells, disrupting ATP (adenosine triphosphate) production, which is our energy currency.  This in turn compromises heart muscle function and disrupts intracellular signals.
Coenzyme Q10 (CoQ10): Statins are known to deplete CoQ10 (ubiquinol) levels and this fact was to be added as a warning on statin cartons and inserts but the FDA (Food and Drug Administration) decided against it in 2014.
25% of Americans are taking statin drugs.  It is unfortunate that most of these patients are not warned about the devastating consequences of low CoQ10 levels.  (If you are taking statins, you need 100-200mg of CoQ10 or ubiquinol every day because you cannot get enough from your diet and statins will deplete what you have got.)
Statins and Ketones. Dr. Aseem Malhotra, an interventional cardiologist consultant in London, U.K. says that statins block the formation of ketones. Ketones are an essential part of mitochondrial nutrition and overall health. If you can't make ketones, you impair the metabolism in your entire body.  This includes your heart which raises your risk for heart disease and a variety of other conditions.
Selenium-containing proteins: Statins interfere with Selenoproteins such as glutathione peroxidase.  These proteins are vital in preventing oxidative damage to muscle tissue.
Selenium containing proteins – the authors state:
"Blocking the selenoprotein enzyme glutathione peroxidase is akin to pouring gasoline on the fire of inflammation and free radicals, which damages muscle tissue. In fact, the scientists described this blocking of the selenoproteins reminiscent of selenium deficiency induced heart failure, known as Keshan's disease first identified in the 1930s.…the epidemic of heart failure and atherosclerosis that plagues the modern world may paradoxically be aggravated by the pervasive use of statin drugs. We propose that current statin treatment guidelines be critically reevaluated."
So what exactly is cholesterol?
Cholesterol is a fatty substance known as a 'lipid'.  It is absorbed by the body from our food and is synthesized by some of our cells, primarily those of the intestines and the liver.  Cholesterol is also necessary for cell membranes in all tissues to produce normal cell and membrane growth.  It is a necessary precursor for many crucial hormones such as progesterone, estrogen and testosterone as well as the stress hormones.  When we are exposed to sunshine, it is the cholesterol in our skin that converts to vitamin D.
Different types of cholesterol
There are different types of cholesterol and here lies the problem.  The two main different kinds that you hear of today are HDL which stands for high density lipoproteins and LDL which stands for low density lipoproteins.  You may also hear of  (very) VLDL and TG which stands for triglycerides. Triglycerides are not really cholesterol but another class of fats or lipids found in the blood.
Good and bad cholesterol?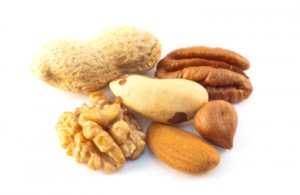 When you hear about high cholesterol, that's not really the whole story.  You need to know the level of your HDL cholesterol (the good stuff) and your LDL, VLDL and TGs (the bad stuff).  "High cholesterol" is a term we hear a lot and it does seem to put the frighteners on the general population but it is a deceptive simplification.
So what has magnesium got to do with cholesterol?
Magnesium actually has an affect on cholesterol levels.  It regulates production of cholesterol by controlling the enzymes that produce it.  It can raise the level of HDL (good) cholesterol and at the same time lower LDL (bad) cholesterol.  Depending on what the body requires, it can either increase or reduce cholesterol production¹.
But isn't that what statins do?
Yes it is but statins are drugs which will have side effects. Magnesium is a natural nutrient which is vital for healthy cholesterol production and has no side effects (except diarrhoea if used to excess).  Magnesium does the job naturally but even so, pharmaceutical companies started the quest of looking for a drug that would cut cholesterol off at its source.  They did this by coming up with a drug that inhibits the enzyme which is responsible for cholesterol synthesis.  So they invented a series of drugs called statins. The enzyme HMG-CoA reductase was the target.
Statins for all?
Statins are drugs that may reduce subsequent heart events ie. for those who already have heart disease and have suffered a heart attack or cardiac event.  Recent research has now put this into doubt. But what makes it worse is now there seems to be a trend to prescribe statins to those patients that haven't even got heart disease and have no signs of having it.  Just elevated cholesterol levels will likely instigate your doctor to prescribe statins.  Could this be something to do with Big Pharma putting money before patients' health!  Surely not?
No benefits for disease free patients so why prescribe it?
Studies have been undertaken with data from 65,000 people and it has been found that there is no evidence that statins had any benefits for preventing cardiovascular disease from disease free patients or even from those at risk from getting heart disease.  For some, statins may do more harm than good with patients suffering from unpleasant side effects and recent studies are now pointing towards statins actually being dangerous.
Ask why!
If you are prescribed statin drugs for lowering your cholesterol, it would be wise to ask questions as to why it is being prescribed, particularly in the case of someone who does not have heart disease.  Dr Sircus cited in his interesting article Run from your Statin recommending Cardiologist, a recent study in the journal of Cancer Epidemiology, Biomarkers & Prevention which reports that women who have used cholesterol-lowering statin drugs for more than 10 years have double the risk of two common types of breast cancer: invasive ductal carcinoma and invasive lobular carcinoma².
Cancer risks, liver or muscle damage?
Published in the Journal of the American Medical Association (JAMA), Dr. Thomas B.Newman and co-workers showed that all cholesterol-lowering drugs, both the early drugs known as fibrates (clofibrate, gemfibrozil) and the newer drugs known as statins (Lipitor, Pravachol, Zocor), cause cancer in rodents at the equivalent doses used by man.
Dr Carolyn Dean in her book 'The Magnesium Miracle" states – "Because statins work on liver enzymes, they can disrupt liver function.  If you take statins, you must have regular blood tests to look for liver damage"   and    "Another acknowledged side effect, (of statins) statin myopathy, is an iatrogenic (doctor-induced) condition that damages muscles and is entirely related to statin intake."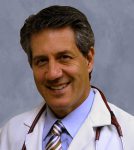 Dr Dennis Goodman who's a cardiologist states in his book 'Magnificent Magnesium' – "If statins can't prevent heart disease in people who are at risk for developing it, why prescribe them so liberally?"
Gemfibrozil shown to increase death rates
Dr. Gloria Troendle, deputy director for the Division of Metabolism and Endocrine Drug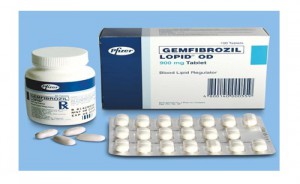 Products for the FDA, noted that the cholesterol-lowering drug gemfibrozil belonged to a class of drugs that has repeatedly been shown to increase death rates among users.  Despite only 3 of the 9 committee members voting to pass this drug, the FDA decided to approve Gemfibrozil for human consumption.
Ex NASA astronaut and MD.
Dr Duane Graveline, MD, MPH has a website called 'Spacedoc.com'.   He has retired as a medical doctor but was an American physician and a NASA astronaut. He was one of the six scientists selected in 1965, in NASA's fourth group of astronauts, for the Apollo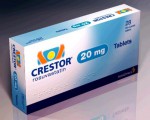 program.  In one of his many articles about statins he cites one written in March 2015 by Dr Sidney Wolfe; the article is in the the BMJ (British Medical Journal) at: www.bmj.com/content/350/bmj.h1388.   Dr. Sidney Wolfe explains why he thinks the drug Crestor (rosuvastatin) should have been withdrawn and not used.  He documents that Crestor's prime problem is its strength.  In the JUPITER study, compared to placebo, the rosuvastatin group had a significantly higher incidence (26%) of new onset diabetes.  This same effect of rosuvastatin has been observed in other studies³.
So is cholesterol really the enemy?
It is interesting to note that many people with normal cholesterol levels die of heart attacks.  In fact more people die of heart attacks exhibiting normal levels as those do exhibiting higher levels.  A study published in The American Heart Journal in January 2009, analysed 137,000 patients admitted to hospital in the United States presenting with a heart attack.  Almost 75% of those patients had 'normal' cholesterol levels.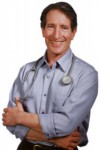 Dr Ron Rosedale points out – "cholesterol is a vital component of every cell membrane on Earth. In other words, there is no life on Earth that can live without cholesterol. That will automatically tell you that, in and of itself, it cannot be evil. In fact, it is one of our best friends. We would not be here without it. No wonder lowering cholesterol too much increases one's risk of dying. Cholesterol is also a precursor to all of the steroid hormones. You cannot make estrogen, testosterone, cortisone, and a host of other vital hormones without cholesterol."
This could indicate that cholesterol is not the precursor to heart disease and there is something else going on which has been missed.  Is the medical profession overlooking something?  Perhaps we can't see the wood for the trees?  Is there a missing link?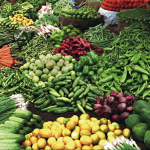 One thing's for sure, we all need to strive towards eating a healthy diet which includes, oily fish such as wild caught salmon, mackerel and herring, nuts and seeds, oatmeal, olive oil, organic coconut oil, avocados, green vegetables, fresh fruits, garlic, onions (raw is best), beans and pulses to name a few.  Cut out the processed foods and try and cook from fresh.  I know, you haven't got the time!  Make time, this is your health we're talking about.  Recipes for quick and easy home made meals that are healthy and nourishing are everywhere.
Don't forget your exercise
Exercise regularly. How about using a bike or walking sometimes.  Leave the car at home, it saves fuel! Why not take the dog for an extra long walk!  Eating  healthily and exercising regularly is the number one priority for keeping your heart in good condition.  If you have no prior heart event then I would question your doctor if he  prescribes a statin drug.  In fact I would question him no matter what your state of health.  Do you own research.  Perhaps you could educate your doctor about cholesterol and the natural way to control it.  Good luck with that!
Statin drugs and side effects
I want to finish this article by comparing what statin drugs do versus what magnesium does, specifically in relation to controlling cholesterol:  This is a table taken from 'The Magnesium Factor' a book by Mildred S Seelig MD and Andrea Rosanoff Ph.D.
A Comparison of the Physiological Effects of Magnesium and Statin Drugs
Effect                                        Statin Drugs                                        Magnesium
Target Enzyme                        HMG-CoA reductase only                 HMG-CoA reductase and LCAT*
Effect on enzyme                   Inhibits or poisons                             Regulates and controls
Lowers 'bad' cholesterol    Yes                                                               Yes
Raises 'good' cholesterol   Sometimes                                               Yes
Prevents clot formation      Yes                                                               Yes
Reduces Inflammation        Yes                                                               Yes
Slows and prevents
atherosclerotic plaques      Now in doubt                                          Yes
Raises liver enzymes
above normal                          Yes                                                               No
Can cause myopathy            Yes                                                               Prevents myopathy
Many side effects                    Yes                                                              No
*LCAT (Lecithin-cholesterol acyltransferase) – an enzyme that converts LDL into HDL
which magnesium activates.
If you wish to make a comment, please do.  I always answer questions and comments.
Corica F1, Allegra A, Di Benedetto A et al., "Effects of oral magnesium supplementation on plasma lipid concentrations in patients with non-insulin-dependent diabetes mellitus," Magnes Res. 1994 Mar;7(1):43-7.
Long-term statin use and risk of ductal and lobular breast cancer among women 55-74 years of age; Jean A. McDougall et al; Cancer Epidemiology, Biomarkers & Prevention; Published OnlineFirst July 5, 2013; doi: 10.1158/1055-9965.EPI-13-0414

Chih-Wei Chen, et al "Differential Impact of Statin on New-Onset Diabetes in Different Age Groups: A Population-Based Case-Control Study in Women from an Asian Country"  PLoS One. 2013; 8(8): e71817. Published online 2013 Aug 12. doi:  10.1371/journal.pone.0071817. 
Spread the word!
Summary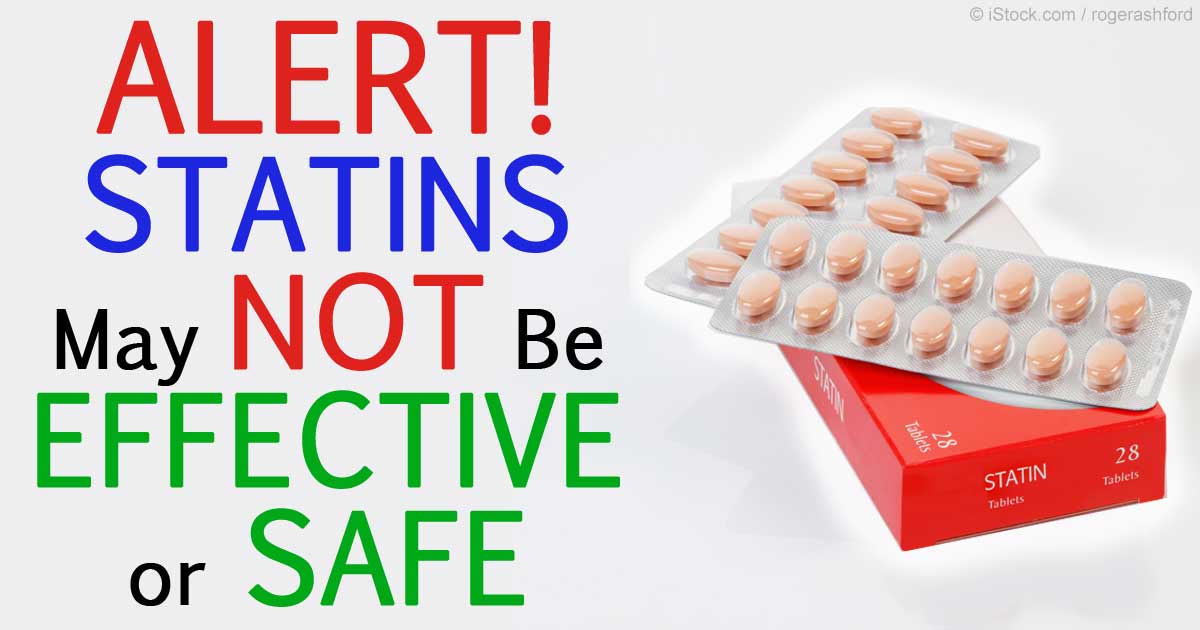 Article Name
Statin Drugs and Side Effects
Description
The hype about statin drugs to reduce cholesterol is increasing by the day. But what is the real truth about these best selling and most profitable drugs ever created? This post 'Statin drugs and side effects' looks into it further.
Author
Publisher Name
Publisher Logo