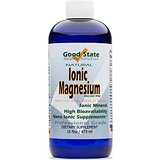 I came across some customer reviews about Magnesium Chloride solution, this one being "Ionic Magnesium Drops" sold by Good State.  I don't think it really matters which Mg Chloride liquid you take, they are all comparable and Mg Chloride is the most bioavailable Mg supplement having a 'stability constant value' (SCV) of zero (the lower the value the better).  As prices go "Ionic Magnesium" is one of the cheapest.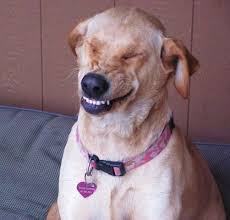 Now for those of you who are wimps when taking pills and potions, this solution is not the best tasting.  But it can easily be disguised with a little cordial or juice, whichever suits you.  You must always take a dose of the solution in a glass of water, at least 250ml.  A dose is 1/2 teaspoon or 2.5ml.   Don't take it neat, you'll be sorry!  I must say, it's usually the boys who complain about the taste, us girls usually just get on with it!
I thought it a good idea to put these reviews into a post so you could see for yourselves what this supplement is doing for those who are using it regularly.  So don't take my word for it, just read these reviews.  The thumbnails give you an idea of what exactly this supplement is doing for each purchaser.  All are verified purchases and rated 5 out of 5 from Amazon UK, so you can easily check them out.
So here we go with the reviews: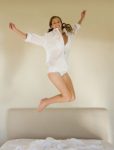 Glenys Reynolds:  Everyone should take this – it's actually changed my sleep and my energy levels. I jump out of bed in the mornings now!   Kevin Boyle: Helps me get a real good nights sleep.  I would recommend this product.
Charlotte:  I get quite stressed sometimes and it causes very bad jaw pain. I dont take this every day but when im feeling stressed and having jaw pain I take this and it makes the pain go within an hour or so.  I have now encouraged 3 other people to take magnesium for various issues.  If you feel you have any issues that could benefit from magnesium supplements… Take it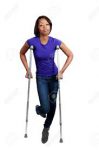 Warrior H:  I damaged my muscle and could not walk without support for
3 months. After finishing my first bottle of liquid ionic mineral magnesium, my mobility returned, my husband suffered from back pain, he also has noticed a difference after starting a course of this supplement. Will highly recommend it as a health supplement.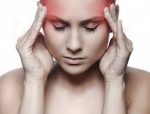 Oberon & Titania:  Ionic liquid magnesium – recommended for many health reasons – helps for migraines – recommend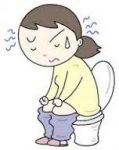 Janet:  This has helped me sleep more soundly and stopped frequent bouts of constipation! It has also relieved painfull night time legs. So win win!!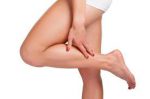 David Brand:  It appears to have cured the problem it was bought for therefore what else is there to say?
Graham Nuttall:  I have a condition called lavitar ani syndrome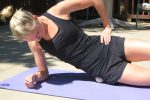 where the pelvic muscle is in permanent spasm, I was recommended to take magnesium to relax the muscle, I tried the tablet form and they eased the condition by 80% but they also irritated the bowel, so I bought this liquid form and my life has been transformed, I take half capful morn and night in a little juice, if you suffer any form of pelvic tension then try this.
Doris:  My sleep has improved a lot. I was deficient due to thyroid issues and feeling much better.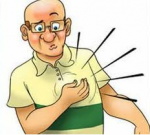 W P MATTHEWS:  Excellent, fast working source of magnesium. I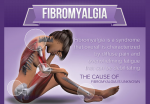 use it for fybromyalgia problems and heart palpitations with brilliant results. I wouldn't choose another brand  Lizzie Watson:  Have just started this, but great so far. Started on 2.5ml in my everyday juice.  Will updated review as I go:)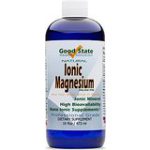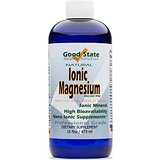 PQ:  Ordinarily I do not review things that I purchase online (or offline for that matter) as I usually just do my research, buy what is required and then use as desired but I simply must take time out today to tap the keys for this little piece:  Why I hear thee scream?  Simple, this stuff is so amazing and the company even more so.  As you already know, Mg is needed for loads of things in the body and has a massive effect for those that take it. Only issue is all Mgs are not the same as some are more equal than others. The stuff you get in multivitamins is usually the poorly absorbed type which you are better off taking nothing
at all instead of as it leaches more minerals whilst the body is trying to process it. This stuff right here however is top of the pops.  It's a liquid, its ionic and its made from a highly bioavailable form of Magnesium – put these three together and you've got a happy camper, no scratch that a cognizant squadron as I've put many people on to this wonder supplement and helped them to change their lives, especially in these stress laden times. The most obvious effect you get from this is super duper amazingly
deep refreshing sleep with some Dolby Surround, THX, 3D dreams – seriously, its worth taking just for the night time entertainment and the way you spring out of bed in the AM.  Now onto the company, the real reason I write this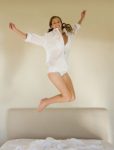 review. I had to get in touch with them for a bit of customer support and I was pleasantly surprised with speed, attentiveness and attention todetail they offered which in this modern day and age is pretty much unheard of.  Top notch, I tip my glass of Mg in your direction and hope you continue to prosper for eons to come.
emcd62:  I ordered a few bottles a few months ago. I used to get serious leg cramps, & I
mean very bad. My right leg calf muscle would lock, turn to stone, then it was absolute agony for around a minute until the muscle would turn to jelly. Got so bad I was unable to walk for days afterwards. That's when I had to find an answer as my Doctor said it was dehydration or stress, neither of which it could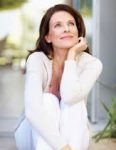 be as I drink at least 6 glasses of water, plus other drinks per day. I have very little stress either. Anyway, after taking this, I've had zero cramps. Zero. I used to get them weekly. My wife's been on the magnesium too now to help her thru the menopause. Her moods have improved immensely, she's no longer tired out, just feels more balanced. This is one supplement I'll never stop taking, it works.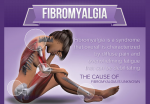 Marjorie Haughton:  Good State Ionic Magnesium is easy to take and has no laxative effect, unlike magnesium citrate, so is ideal to take at any time of day.  Ann b:  Brilliant can't live without this magnesium really helps with fibro symptoms A+++++
Karen W:  The most effective form of magnesium and easy to take in a little fresh juice. I find apple and mango masks the taste beautifully. Reasonably priced compared to other sellers of this product. Tablets can be much cheaper but are not easily absorbed so I really noticed the difference when I switched to ionic liquid. I definitely recommend this product and I wouldn't be without a bottle in my fridge now.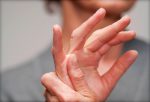 Purespirit7:  Okay, were hooked! We were taking Magnesium Citrate, which was good but decided to go one better with this Ionic Magnesium. Worth every penny. 96 servings in one bottle but we doubled up for the first bottle. Within two weeks we noticed the difference. Mum's chronic Rheumatoid Arthritis began to improve…especially the lower back pain. Also, she sleeps so much better and longer now. I personally have noticed I am more relaxed and less tense. Within one hour, I can feel my muscles relaxing. I feel calmer and have less discomfort from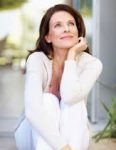 an old back injury after a fall backwards. We won't go back to the (albeit good) tablets. We're going to try the ionic minerals next, especially after reading an article by a top Canadian Doctor – health guru that claims most chronic health problems are linked to long term mineral deficiencies!
Graeme:  Cured my restless leg syndrome.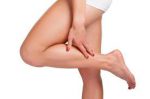 Rhea W:  Wonderfully good .. never be without it!  Guy Penhall:  Great way to add magnesium with no tablets just add to smoothies  Anne Twig:  Easy to take form of magnesium.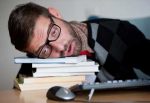 Izzlefan:  This is a great product, so far, I have recommended it to
several people, all who are benefitting too! After chemo, I am repairing myself and knew by my symptoms of fatigue, muscle cramping/twitching, poor sleep and an over sensitivity to sound (none of which I had previously had) that I'm likely very magnesium deficient…I started at half dose for a few days and did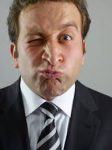 feel deep tiredness, aching etc. symtoms I have previously experienced during de-toxes…I built up to full dose, my sleep returned, my muscles are improving and I feel much more myself, with a lot of energy most days…it is truly amazing…this particular product is effective because it is angstrom sized, the same size as natural magnesium found in veg etc. This is more accessable for our bodies' cells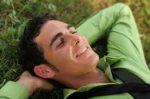 and is absorbed directly into the cells, bypassing the digestive system and therefore preventing stomach upsets if you need to take a higher dose, like me…yes, it tastes metallic…because it is a mineral! Just add it to water or juice, it's no big deal!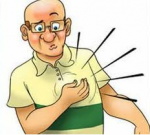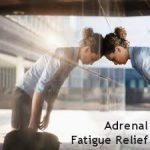 Steven Lane: As an alternative health care provider, I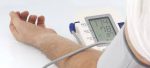 have tried many forms of magnesium with patients. This tops them all. It's easily absorbed and gives results for all kinds of conditions eg. anxiety, heart issues, adrenal fatigue, chronic fatigue, Hypertension). I thoroughly recommend it.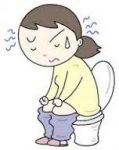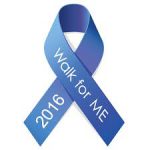 Mrs. S. L. Green:  Has cured my daughter of her chronic constipation which NHS medicine could not address, within two months of starting and has a remarkable effect easing her severe hypersensitivity anxieties. Is improving my energy levels quickly and helping with my anxieties regarding my M.E and the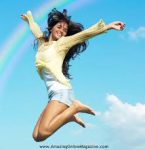 customer service is first rate with the guy falling over himself to provide facts and offer advice. We are living in much happier world than before we started taking the ionic magnesium. My daughter is also now able to attend school regularly and her consultant was keen to note the make and price of this product.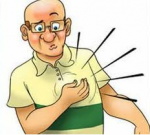 Jack:  I bought this liquid form of magnesium, having started with the chelated tablet form. The tablets definitely made a difference, but the liquid is even better, although more expensive. I have to have 2 x 5ml spoonfuls a day – once in the morning and once in the late afternoon – to bring me to the levels I need to stop my heart flutters, without the laxative effect of tablets. So in fact, I only get 24 days worth of magnesium, which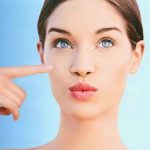 does end up expensive, but the liquid form seems to be much better absorbed and is having even greater effects on my whole body, balancing hormones, increased energy, more motivation,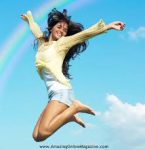 hardly noticeable premenstrual symptoms, better skin, and so on and so on. I will certainly continue to use it as I think it really works – all thanks to Dr Carolyn Dean – "the Magnesium Miracle" – read it and understand the difference Magnesium can make to our health.
Other conditions improved or cured that were mentioned in the reviews but no room for them all: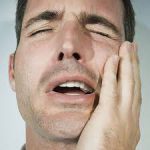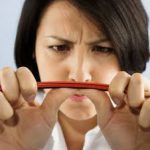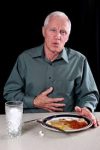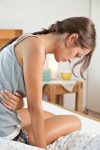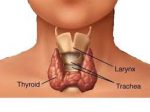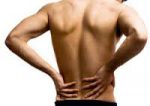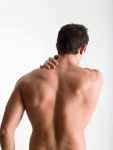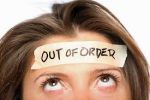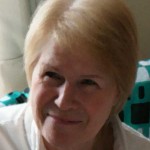 I would be very pleased to read your comments about your own experiences with these symptoms and other conditions which may be helped with magnesium.  Good health to you always.
Spread the word!
Summary
Reviewer
Review Date
Reviewed Item
Author Rating