The first time I came across the question – what's white coat hypertension, I was in the doctors waiting to have my blood pressure taken.  I had recently moved to a new area and the doctor's surgery had a policy of giving all new patients a check up to make sure you were healthy and didn't need to go straight onto a drug!  I'm sorry if I sound cynical but I do feel sometimes, that drugs are pushed onto us when a natural treatment would be more effective, have no side effects and prove to be much cheaper.
Hypertension versus high blood pressure
Before I go any further I just wanted to clear up the question of hypertension versus high blood pressure.  In fact, there is no difference, hypertension and high blood pressure are the same.  I looked up 'high blood pressure' on the UK NHS site and it said, I quote:
"High blood pressure (hypertension) rarely has noticeable symptoms, but if untreated it increases your risk of heart attack, heart failure, kidney disease, stroke or dementia."
Reading that sentence brings it home how important it is to keep your blood pressure at an optimum level.  Trouble is, when we go to the doctor's, quite often our blood pressure is elevated and many practitioners don't take into account 'The White Coat Syndrome'.  They are likely to prescribe a drug without further ado and you are then likely to be on that drug for life!
My blood pressure was elevated!
It seems to me that if there is an opportunity to put a patient on a blood pressure drug, that opportunity will be taken by many medics.  In my case, the nurse took my blood pressure and she said it was elevated, which really surprised me because my blood pressure is always around 120/80 which is ideal and particularly good for a woman of my age.
I was expecting her to refer me to the doctor to talk about putting me on medication and I was ready to have a go and inform her and/or the doctor that no way will I be taking a blood pressure drug.
Look at that wall!
To my surprise she said "I'll take it again but this time look at that wall over there" She pointed to a blank wall, there was nothing on it at all, it was completely blank.  She proceeded to take my reading again and then she said "That's better, your blood pressure's fine".  On quizzing her she explained that for the first reading I was looking at what she was doing which kept the brain active and had an affect on the reading.  Looking at a blank wall gave the brain nothing to think about and kept it calm.
Thank you nurse!
I am thankful to that nurse for being au fait with white coat syndrome.  Whether the doctor would have done my blood pressure again, I don't know.  I do know they are under a lot of pressure to get through a vast amount of patients in as short a time as possible.  Perhaps, because of this pressure, there is a temptation to do a quick prescription to control a common problem which many women of my age will have anyway.
Try it next time you have your blood pressure taken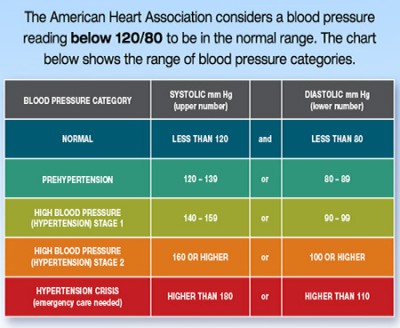 If you have an accurate  blood pressure monitor, you probably have a good idea of your normal blood pressure reading.  Some of you may be surprised when your medic takes your reading and it comes up higher than when you took it at home.  In your own environment, you will be much calmer but going to the doctor's surgery is quite often stressful, even though you don't perhaps realise you are under stress.  Next time you have your blood pressure taken, look for a blank wall and don't look at what the medic is doing.  You and your doctor/nurse may be surprised when the reading is lower than normal.  You may have a problem though, finding a blank wall.  Some surgeries have stuff plastered all over their walls and finding a blank one could be a challenge!  Shutting your eyes could be another solution but it doesn't work as well as the blank wall.
Let me tell you a story.
There's a story from Dr Caroline Dean's book 'The Magnesium Miracle'.  (Page 96 The Blood Pressure Recipe).  Dr Dean was visiting a doctor friend who invited her to sit in on his next appointment.  The patient was overweight and very stressed and despite being on 4 different types of blood pressure medication, his condition was not improving.  Dr Dean, reticent at interfering with another doctor's patient, tactfully asked if impotence was also causing a problem.  The patient said he had suffered impotence since he had been taking the prescribed drugs but had put it down to stress.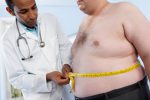 Dr Dean also made reference to the patient's weight and her doctor friend admitted he had not offered specific dietary advice but did advise him to loose some weight.  Dr Dean also mentioned the benefits of magnesium (Mg) as a anti-hypertensive, muscle relaxant, anti-anxiety remedy and sleep aid.
To Dr Dean's surprise her doctor friend answered that if the four different types of drugs didn't help he would always add Mg because it worked!!
Dr Dean said in her book "Only professional courtesy kept me from shouting, why not prescribe the Mg first, before all the other drugs with their nasty side effects?"
I personally think it is appauling that this most stressful and upsetting side effect of  BP drugs like Diuretics and Beta Blockers, that of ED, is something men have to put up with.  This is not acceptable.  Whatever happened to 'first do no harm'?
If you want to get off your hypertensive drug, consult with your medic first and be tactful, he will probably not know the benefits of Mg, so gently educate him!  You could refer him to the two books on my side panel by two different eminent doctors.  The Magnesium Miracle by Dr Carolyn Dean and Magnificent Magnesium by Dr Dennis Goodman.
Do you need an anti-hypertensive drug?
So, do you really need to be on a blood pressure drug when you can use a Magnesium supplement to bring down your blood pressure.  In fact, it could be why you've got high blood pressure in the first place.  Low magnesium levels commonly cause many symptoms, one of which is high blood pressure!  It's worth trying a Mg supplement before resorting to a drug that you will probably be taking for life.  Two of the most common drugs prescribed are Diuretics and CCBs (calcium channel blockers).
Diuretics (water pills)
There are many types of anti-hypertensive drugs but a Diuretic is likely to be prescribed initially.  Diuretics remove excess water and sodium from your body.  The theory is that reducing the salt and water in your blood will lessen the pressure on your blood vessels.  But what if the patient is already dehydrated as many people are, especially the elderly?  This drug would just increase the dehydration, posing a risk for thickening of the blood and increasing the chances of clot related conditions such as DVTs (deep vein thrombosis) and strokes.  Dehydration actually caused high blood pressure¹.   Dehydration causes the body to hold onto water by constricting the blood vessels.  Constricted blood vessels actually increases blood pressure!
What does a CCB do?
One of the most common drugs used to bring down blood pressure is a 'calcium channel blocker' or CCB.  How does it work?  This pharmaceutical drug works by blocking the effects of calcium on your blood vessels.  This then lowers your blood pressure by causing blood vessel walls to relax and widen.  Blocking calcium is not a good idea.  It is not natural for it to be blocked and will cause side effects.
What does Magnesium do?
Mg is a natural calcium channel blocker.  How does it work?  This natural mineral works by regulating the effects of calcium on your blood vessels.  This then stabilises your blood pressure by helping blood vessel walls to relax and widen, making it easier for blood to flow through.  Mg regulates calcium naturally.  In other words, it allows calcium into the cells when needed and ushers calcium out of the cells when the job's done.
Other choices of anti-hypertensive drugs are Angiotensin-converting enzyme (ACE) inhibitors, Angiotensin II receptor blockers (ARBs), Beta blockers or Renin inhibitors.
Drugs versus Mg.
There are many advantages to taking Mg for hypertension, here are a few.
Mg has no side effects.
Mg is a natural nutrient that is vital for a healthy body.
Mg is cheap compared to a drug.
Mg is a natural calcium channel blocker.
Mg will reduce and stabilise your blood pressure.
Mg will not cause ED.
Mg is necessary for a plethora of other processes within the body.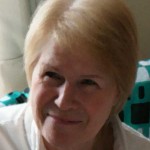 Which would you prefer to take on a daily basis?
Please leave a comment if you have any experiences you wish to share or have any questions about the above post.
Ches
Batmanghelidj F. Your Body's Many Cries For Water, Global Health Solutions, Falls Church, VA, 1997
Spread the word!
Summary
Article Name
What's White Coat Hypertension?
Description
What's white coat hypertension? Has your doctor prescribed a hypertensive drug without double checking your blood pressure? How about controlling your BP naturally?
Author
Publisher Name
https://magnesiumandhealth.com
Publisher Logo