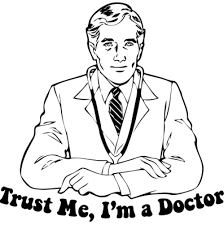 "Do you trust your doctor" talks about what's happening to our medical profession.  There is this niggling feeling that something is going on which restricts our doctors from being the doctor they were when first they took the oath.  It's as though they're shackled in some way, unable to use their skills as physicians but only able to dish out prescription drugs.  Are they being controlled?
What's wrong with natural?
It is unbelievable that doctors of today don't know, or choose to ignore, the benefits of treating the sick body by looking into the root cause of the sickness.  He surely must know that treating with a natural remedy is far superior than prescribing a toxic drug which may control a disease but will likely make it worse.  So what's going on?
What's influencing our doctors?
I decided to look into what may have influenced our doctors to subtly change their modus operandi and why they may be restricted in how they manage their patients' diseases and conditions.  The first issue I came up against was the Licensing Boards.
The majority of the problems I found related to the US but the UK and other jurisdictions will be similarly affected.  I list below subjects that I think may control and effect how our doctors work.
A doctor nowadays will be very aware of his dictate to keep within the bounds of his licensing board rulings.  If a doctor does not abide by the rules, his/her licence may be revoked which means they can't work.  This makes a doctor's first allegiance to be to his licensing board rather than to his patient.  Straight away, the doctor has to be aware that he cannot treat his patients in an innovative way, even if he thinks it may benefit that patient.  Outdated and ineffective treatments are protected. Thinking outside the box, forward thinking or common sense approaches will be frowned upon if they don't uphold the status quo.
Doctors are not allowed to think for themselves
I was watching a program called 'The Supervet" and a cat came in which had been poisoned with ethylene glycol (anti-freeze).  The cat was dying but one of the vets, Dr. Colin Driver, a Senior Neurologists, had an idea.  If he intravenously administered vodka (no ethanol was available) into the the cat's bloodstream, it would make the liver work overtime to clear the ethanol and thus also clear the poison.  This ingenious vet saved the cat's life and apart from the cat waking up in a drunken stupor, it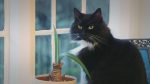 made a full recovery.
This kind of innovative thinking would not be heard of or even allowed in the medical profession.  In fact,  I think that veterinary surgeons have more of any idea about how to treat a body than doctors do.  If I had a choice I would consult a vet rather than a doctor!
Licensing smothers innovation
Licensing is supposed to protect the public but in fact all it does is hinder and impede progress and handicap any innovative skills a doctor may have.  Hence we have the problem of doctors being shackled by fear of being admonished if they do something unusual.  This allows the pharmaceutical companies to move in and push their drugs in favour of more appropriate natural treatments.  Toxic substances should only be administered as a last resort when all else fails.
Alternative practioners are still regulated
Most people think that unlicensed alternative practitioners are unregulated.  This is untrue.  Those practioners who are unlicensed ARE regulated.  They are regulated by law in that they are responsible for any fraud, malpractice and negligence.  Word of mouth is also a good regulator.  If an unlicensed practioner doesn't come up with the goods, he would soon be out of business.  Not so a doctor who will maintain his position as long as he has his licence, whether he be incompetent or not.  Medical boards are usually made up of medical professionals who are supposed to be unbiased when it comes to reviewing a license but this tends not to be the case.
Health Information Portability and Accountaility Act of 1996 (HIPAA) US
This act was brought about to protect the privacy of all patients' medical records.  The fact that your doctor is forced to share your records with 40 plus government agencies, does nothing to ensure privacy and, in fact, does the exact opposite.  If you visit a hospital or doctor's surgery etc., you will have to sign a privacy statement which is actually signing away your rights to privacy.  What this form does is actually allow your records to be shared.
Privacy in the UK
In the UK, privacy is supposedly taken very seriously and with the digital age, makes it very difficult to keep things under wraps as far as your records are concerned.  But when you read about deeds like this you begin to wonder:
The NHS has given the medical records of 1.6 million patients to Google, it has been revealed. The records have been shared with Google as part of a data-sharing agreement between the technology giant and the NHS, revealed by The New Scientist.  The records relate to patients of three London hospitals which form the Royal Free Trust; Barnet, Chase Farm and Royal Free Hospital collected over the course of the last five years. An estimated 1.6 million patients attend the hospitals every year.  Google says it intends to use the data as part of its group DeepMind to develop a health app which can help recognise kidney injury. However, campaigners have expressed concerns that the data-share is a breach of trust and not in patients' interest.
Malpractice and Negligence
The fear of being sued is stifling our medical practioners.  Doctors know that some treatments may be completely unsuitable for some patients.  Still he will be forced to prescribe these treatments because treatise says this has to be the case.  No matter that the doctor may know of a remedy that is just right for the patient in front of him.  Even if the patient is keen to give it a try, the doctor or hospital will not risk it.  If the drug or treatment is not on the 'list', it will not be used for fear of reprisals.  The status quo must be upheld and all paradigms and dogmas adhered to.  This despite the patient being the one taking all the risks, not the doctor or hospital!
Sent home to suffer
I actually know of an incident happening right now where a patient wishes to have an operation but the doctors will not allow it in case he doesn't survive.  They are more worried about their death figures than helping a desperately sick man.  The medics have told him they can do no more and sent him home to suffer.
A doctor will be loath to use a treatment even if it has been researched and proven, unless it is standardised and has been well practiced by the medical fraternity and classed as a recognised procedure.  This leads to outdated and antiquated practices in preferance to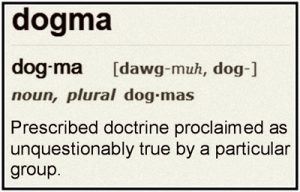 more modern techniques that could be of great benefit to the patient.  The patient is not the priority, the good name of the doctor or hospital comes first.
But when it comes to drugs, big pharma has the techniques and control to push forward any drugs even if it has not being properly researched or test.  It is ironic that because of the medical fraternity's dogma and lack of foresight, complaints about medical negligence and malpractice are rife and increasing year on year.
This defensive medicine is at the nub of medical treatment and it is a great pity that doctors and hospitals are hiding behind a veil of evidence based practices that could be updated and brought into the 21st century to include modern proven double blind studies on nutrients and natural treatments instead of being hoodwinked and tempted by pharmaceutical companies to use drugs and procedures that are causing worsening of health and even death.
The problem with this fear of being sued can be expanded to include unnecessary tests and procedures which will legally cover the doctor or hospital in case of a lack of care suit but could not be in the patient's best interests.
Do doctors lie?¹
Also the medic may inform a patient of an untruth saying, for instance, that they are likely to have cancer when the doctor knows it is unlikely.  This protects him from a lawsuit in the unlikely event that the patient does have cancer.  Or he may suggest chemo and/or radiation therapy when he knows it's probably not the best course of action, especially if the patient doesn't have cancer in the first place.
This is the medical profession looking out for themselves instead of doing the best for their patients.  It can lead to stress and fear for the trusting public with the doctor perhaps prescribing unsuitable drugs and procedures causing adverse side effects, including death. The fear of a 'failed to treat' lawsuit can drive this behaviour and is a way of practising medicine that is taken for granted.  Defensive medicine seems to be at its worst in hospitals where elderly patients in particular are really at risk.
Much private or non-governmental health coverage in the US is employment based.  Most large employers give group health insurance to their employees.  Whether governmental or private your doctor will be swayed to give certain tests and drugs and procedures depending on your health insurance or not as the case may be.
Does your insurance cover all treatments?
If your insurance does not cover certain procedures or treatments then they will often be ignored.  Unless your doctor is one of the rare ones, it is unlikely that you will be informed of your options, especially if your insurance doesn't cover some of them.   Your doctor will not want to be put on the spot if the treatment he thinks is best for you is not covered by your policy.  Knowing you may be upset if you can't get the treatment recommended, he would rather suggest a method that you are insured for.  This may not be in your best interest.  Practioners can be reprimanded or even lose their job if they suggest a method of treatment that is not covered by insurance.  This proves that you, the patient, are not the priority.  Your doctor follows guidelines laid down by obscure individuals who only know you as a number and treat you in accordance with statistics and calculations.
There are so many rules and governmental regulations that hospitals, medics and technicians have to comply with.  The cost of adhering to these controls is extremely high. These 'backroom' expenses have little to do with patient care and take a great chunk out of the already stretched time and resources of the medical profession which can only be detrimental for patients.
It is common knowledge that most doctors, hospitals and other medical departments are often given 'sweeteners' or bribes by pharmaceutical companies to push their drugs and medical equipment.  These companies are required to report their spending on promotions and advertising.  It is estimated that each doctor on average in the US receives in excess of $10,000 annually from these 'incentives'.
The government is also guilty of this practice offering bribes to encourage the use of cheaper or new drugs.  Doctors are used as tools to push specific drugs, procedures and devices.  This does not mean these are the best on the market.  With new drugs, patients are often used as guinea pigs with many of these pharmeutical drugs being  dropped after serious side effects or even deaths of the unsuspecting patients.
Over 50% of medical studies done today are biased towards the pharmaceutical company who have often enlisted the help of doctors and medics to procure a poor quality, phony study. Statistics of these sham studies are massaged to produce a particular result in favour of the drug, procedure or device that is being 'researched.'  The drug companies will pay top dollar for the work and the conclusions, always favourable, that are then used to promote the so called researched treatment.
Doctors are just puppets of the system
Your doctor then reads these studies having no clue that they've been rigged.  They will be touted in journals such as The Lancet, JAMA (The Journal of the American Medical Association), The BMJ (formerly The British Medical Journal) and other accredited medical publications.
Many of these journals are supported by drug advertisements so despite the corruption being known by the journals' editors, the problem gets brushed under the carpet. The result is you the patient, end up getting prescribed these sub standard and poorly researched treatments which could have dire effects on your health.
If you are offered a new drug, IMHO the best course of action is to refuse it until it has been fully tested for a number of years and all the side effects have been accounted for.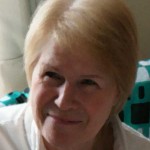 Why is it that those in the medical profession are considered to be of a superior intellect than other professionals, when this is clearly not the case.  This enigma will be appraised in part two of this article.
Ches
Prim Care Companion J Clin Psychiatry. 2009; 11(4): 163–168. 

doi:  10.4088/PCC.09r00780 '

Lies in the Doctor-Patient Relationship' John J. Palmieri, MD and  Theodore A. Stern, MD
Spread the word!
Summary
Article Name
Do You Trust Your Doctor?
Description
"Do you trust your doctor" talks about what's happening to our medical profession. It's as though doctors are shackled in some way. Are they being controlled?
Author
Publisher Name
https://magnesiumandhealth.com
Publisher Logo