This article Glyphosate and cancer tells about a toxin that is taking over the world. A poison that is causing cancers and other serious conditions worldwide. Glyphosate is being found in the food we eat and more importantly the food our children eat. Check out part 2 about the court case
Cheerios!
Do you eat cereals for breakfast? How many kids go to school on 'wholesome' porridge oats. Do your children like Cheerios. Well, now your can include glyphosate as one of the ingredients, along with the risk of getting cancer and other diseases.
Quaker foods contaminated
Foods that have been found to be contaminated by glyphosate include Nature Valley granola bars, Quaker steel cut oats, Quaker dinosaur eggs instant oatmeal and 'back to nature' classic granola.
Children's food affected
We are giving our children food that is positively poisonous to them. We're not content with overdosing them on vaccines, now we're lacing their favourite breakfast cereals with glyphosate. How is it that these companies can get away with putting dangerous toxins into our food. They are poisoning our children!
Glyphosate and cancer – Monsanto found guilty!
Well the writing's on the wall for Monsanto (now Bayer), because this August 2018, they were found guilty of causing Dewayne "Lee" Johnson's terminal Non-Hodgkin lymphoma. He was exposed to heavy doses of Roundup whilst working as a groundskeeper at a school in Northern California.
Plaintiff awarded $289 million
Mr Johnson is not expected to live more than a few months. The jury awarded him $289 million in damages. Of course, Monsanto will appeal, which will likely mean that Mr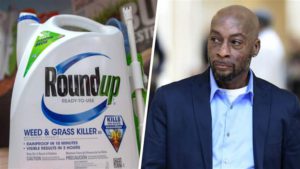 Johnson will not see any of the money awarded to him. What a disgrace! This just shows how immoral Monsanto is. The evidence brought to court by the plaintiff was extensive and incontrovertible. The company was shown to have acted with malice aforethought.
Monsanto fabricated evidence
Monsanto knew that Roundup was toxic and could cause cancers. But these facts were hidden from the public. They were found to have fabricated fraudulent evidence that Roundup was not dangerous. They also concealed research showing Roundup caused harm.
5,000 court cases waiting to be heard
There is another case waiting in the wings against Monsanto. Again, this is to do with Roundup causing Non-Hodgkin lymphoma. This case is scheduled for October this year. Then another 5,000 additional plaintiffs are waiting to have their cases heard. All believe that Roundup has caused their Non-Hodgkin lymphoma.
Most used agro chemical of all time
Roundup, which is a glyphosate based herbicide, is the most used agrochemical of all time. An incredible 1.8 million tons of the stuff has been put on American soil since 1974.
EWG doing independent tests
The Environmental Working Group (EWG) were charged with doing independent laboratory testing to determine just how much glyphosate was found in US foods. This should obviously be the job of the FDA. They have reported 'a fair amount' of residues but their findings have not been made public. The FDA is an agency set up to protect US citizens.
FDA derelict in their duty
They are derelict in their duty to the public they are supposed to safeguard. Instead of doing their duty, they kowtow to large companies like Monsanto. Because of the FDA's weaknesses and fraudulent practices, the public suffer intolerable diseases and conditions that could be avoided. Allowing glyphosate to be marketed and not pulling Roundup and banning it, must be one of their worst failures. They know, like Monsanto, that this toxin causes serious damage to health. They, like Monsanto, are guilty of malice aforethought.
43 out 45 oat foods tested positive
The testing done by the EWG found that 43 out of 45 foods made with oats tested positive for glyphosate. Out of those 43, 31 were found to have glyphosate levels in excess of safe levels for children.
Organic foods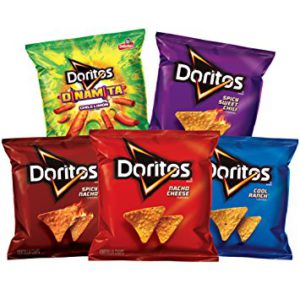 Testing was also done on some 16 organic foods. It was found that 5 of those tested contained glyphosate. The levels were however, lower than the EWG's benchmark of 160 parts per billion (ppb).
Kids foods
Other tests conducted in 2016 found glyphosate residues in popular snacks such as Doritos, Oreos and Stacy's pita chips. It would be a mammoth undertaking to test all foods, but that is what needs to be done to bring the food companies to task. They must insist that the ingredients they use for their products, are free of dangerous pesticides such as Roundup. We the public can vote with our feet by not purchasing these poisoned foods.
EPA says 1-2 year olds more at risk
The Environmental Protection Agency (EPA) says that 1-2 year olds will likely have the highest glyphosate exposure. This level is twice the level of California's 'no significant risk' level, but 230 times more than the EWG's guideline health level.
Quaker admits using glyphosate preharvest
Despite cries of 'foul' by the likes of Quaker, they do admit that glyphosate is commonly used preharvest. But they do say: "Glyphosate is commonly used by farmers across the industry who apply it preharvest. Once the oats are transported to us, we put them through our rigorous process that thoroughly cleanses them (dehulled, cleaned,roasted and flaked). Any levels of glyphosate that may remain are significantly below any limits and well within compliance of the safety standards set by the Environmental Protection Agency (EPA) and the European Commission as safe for human consumption."
One sample of Quaker oats was 1,300 ppb
However the testing done by the EWG revealed a different story. One sample of Quaker oats had a glyphosate level of 1,300 ppb and another had 1,100 ppb. Other foods preharvested with glyphosate include:
Canola
Non-GE corn
Flax
Lentils
Millet
Peas
Potatoes
Rye and buckwheat
Non-GE soybeans
Sugar beet
Sunflowers
Triticale
General Mills being sued
A law suit was filed against General Mills of Florida just a few days after Mr Johnson won his case against Monsanto. The plaintiff Mounira Doss says that General Mills had a duty to disclose the presence of glyphosate in Cheerios cereal products, but failed to do so. (The Cheerios Glyphosate Weedkiller Class Action Lawsuit is Mounira Doss v. General Mills, Case No. 0:18-cv-61924, in the U.S. District Court for the Southern District of Florida.)
PediaSure Enteral Formula
PediaSure Enteral Formula, is a nutrional drink for infants and children via feeding tubes. When tested, it was found that 30% of samples contained glyphosate levels of over 75 ppb. Levels of just 0.1 ppb have been shown to destroy the gut bacteria of chickens.
Roundup-ready wheat!
So why is there so much glyphosate in the food supply? Well, it's not just the GMO foods that are being treated with Roundup. Roundup-ready soy, wheat and corn are designed to withstand the lethal effects of the chemical. Knowing this, the public may tend to choose non-GMO foods but that is not the answer.
What about wheat intolerance?
The massive Celiac disease increase directly correlates to the increase in Roundup use over the years. Just a coincidence, or are you intolerant to poison, not gluten!
Glyphosate applied just before harvest
The problem is, glyphosate is sprayed onto foods just before harvest. In other words, the chemical is being used as a desiccant and preharvest treatment to speed up the drying and ripening times. This makes it easier to harvest and means more profits.  Again, follow the money! Dessication improves profits because farmers are penalised if crops contain moisture.  The more moisture content, the lower the price given. Money is the reason why glyphosate is being found in nearly all foods tested, to the detriment of public health.
Glyphosate contamination is everywhere
Other areas where glyphosate is found is in the water supply, the air we breath, in the rain. It's been found in breast milk and urine. Vaccines have found to contain it including Tdap, pneumococcal, influenza and MMR. Most worrying, glyphosate has been found in the vaccine given to babies within 24 hours of birth, the contraversial hepatitis B vaccine. Refuse this vaccine, it is a money spinner for pharmaceuticals and is an unnecessary risk for baby.
Spread the word!