Why should you be worried about getting enough Magnesium?  What does Magnesium do for your body?  What would happen if you didn't have Magnesium (Mg) in your body?
You will be ill!
If you don't have enough of Mg in your body, in time, you will become ill! Not you may be or you could be, you will be!  You will probably then pack yourself off to the doctor and he will prescribe a drug and you will be on the treadmill of prescription drug taking maybe for the rest of your life.  If you can remedy your condition with natural nutrients rather than drugs, it is by far the best way to go.  Putting chemicals into the body which then has to contend with coping with strange substances, just gives it an added burden.
The eminent Dr Mildred S. Seelig  M.D., MPH
Dr Mildred Seelig, a world renowned researcher, studied the effects of magnesium deficiency and its devastating consequences for more than 35 years. She authored numerous peer reviewed articles and lectured before scientific audiences worldwide;  a master of the American College of Nutrition and chair of the Magnesium Advisory Board, which oversees New York Weill Cornell Medical Centre's Magnesium Information Centre.
Unfortunately, Dr Seelig died in 2005 and this was a great loss to those championing Mg and desperately trying to educate the population about its crucial and vital role in nearly every facet of human health.  It may be because of her death and the admiration and respect she commanded, from all members of the medical community, that education in Mg has not progressed as it should.  Even so, there are a few medical professionals who are exceptionally knowledgeable about this subject.
Two other well known champions of Mg are Dr Carolyn Dean and Dr Dennis Goodman both of whom have written various books and articles on the subject.  Below are the two publications which IMHO are their best and well worth putting into your library.  The books are:
The Magnesium Miracle by Dr Carolyn Dean
Dr Dean is an MD but her forte is definately as a naturopathic doctor.  She is dedicated to helping the unwell with measures of nature rather than of prescription drugs.
Dr Dean is the author of over 30 books of which I personally think "The Magnesium Miracle" is the star.  Her knowledge of Magnesium (Mg) and its benefits for so many conditions, is unsurpassed.  If you value your health, this book is a must read.  It is comprehensive and covers every area you could imagine to do with this underrated mineral, which you ignore at your peril.
Dr Carolyn Dean presents this volume in clear terms for all to understand. It is based on all the latest research on Mg and possibly everyone can benefit from knowing all about this forgotten mineral.
Magnificent Magnesium by Dr Dennis Goodman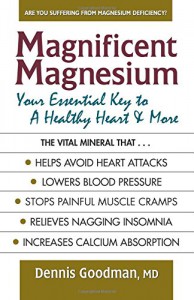 Dr Dennis Goodman, an eminent cardiologist and proponent of Mg said recently "People are unaware of how important magnesium is and it's all too common how deficient people are.  When I tell patients that they have the classic symptoms of magnesium deficiency, which can be very non-specific, ranging from fatigue, insomnia, palpitations, and things people just attribute to everyday life, they don't understand it. Then I prescribe them something as simple as magnesium and they come back and can't believe how well they're feeling."
Dr Goodman has written a book called 'Magnificent Magnesium'.  This book is well worth adding to your library.  It is clearly laid out and easy to read and explains why the  heart needs Mg and how it is your essential key to heart health.  He also covers many of the other serious diseases that Mg deficiency can cause or exacerbate.
Mg declines, heart disease increases
The incidence of heart disease and diabetes has been advancing at alarming rates.  Coincidently, there has been a decline of intake of Mg per capita, year on year which matches the upward trend of these diseases.  Or is it a coincidence?  Dr Seelig thought not and spent most of her life proving the fact. She said  "Most modern heart disease is caused by magnesium deficiency." – Dr Mildred S Seelig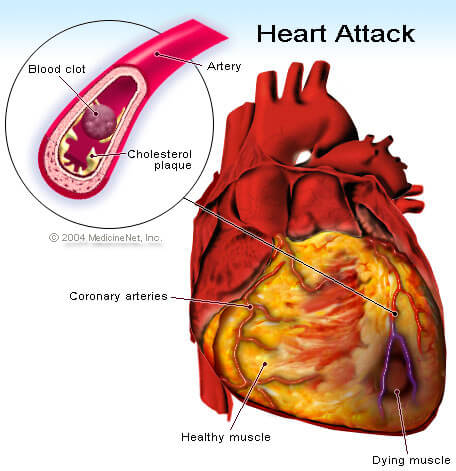 Magnesium deficiency can lead to many metabolic disruptions that adversely affect virtually every bodily system.  This is vastly overlooked often leading to the development of life threatening conditions such as cardiovascular diseases including:
Acute Myocardial Infarction (heart attack)
Angina Pectoris
Arrhythmias including Atrial Fibrillation
Atherosclerosis
Cardiomegaly (enlarged heart)
Cardiomyopathy (heart muscle disease)
Congestive Heart Failure
Coronary Heart Disease
Heart Murmur
Hypertension (high blood pressure)
Mitral Valve Prolapse
Pericarditis/Pericardial Effusion
Premature Ventricular Contraction (PVC)
Stroke
Sudden Cardiac Arrest
Some other serious conditions that can develop because of a Mg deficiency are:
Diabetes
Kidney Stones
Osteoporosis
Metabolic Syndrome or Syndrome X
Obesity
Depression
Fibromyalgia (used to be known as fibrositis)
Asthma
Chronic Fatigue Syndrome
Gastrointestinal Problems
Research and Parkinson's
Much research has and is being conducted suggesting that degenerative neurological diseases such as Parkinson's and Mutiple Sclerosis could be linked to a magnesium deficiency.  One study concludes "…our data are in agreement with the findings of epidemiological and case-control studies and suggest that the chronic loss of Mg2+ from brain tissue and thus, latent intracellular hypomagnesemia, contributes to neurodegeneration…"¹
An ignored Element
Doctors and therapists have mostly totally ignored the merits of Mg, to the detriment of many sufferers of various diseases. Unfortunately, Big Pharma is in control of medicating the population and educating our medics.  Dealing in vitamins and minerals is not profitable to them, hence, to a greater degree, natural remedies are ignored.
You can often get hints as to the incredible importance of Mg.  How many of you know that without Mg, cows, sheep and other grazers, can often succumb to the effects of its depletion, with a farmer commonly finding his animal dead from 'grass staggers' as this picture depicts.  Knowing this problem, our farm animals are treated regularly to prevent the condition and keep them safe from Mg deficiency.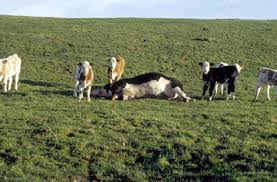 Hypomagnesemic tetany, grass tetany or grass staggers and winter tetany is a metabolic disease involving magnesium deficiency, which can occur in such ruminant livestock as beef cattle, dairy cattle and sheep.
So why are farmers giving Mg?
So how is it that our farm animals are given Mg to stop serious or fatal disease?  Well, I think it's down to money.   If animals are stricken with a disease that compromises profitability, they will be treated accordingly with a cheap and natural remedy which insures maximum profits.
When the human population is coming down with all kinds of ailments some of which are fatal and a direct response to Mg and other nutritional imbalances, where are our keepers, the doctors?  You may say I'm being cynical but there's much more money to be made by Big Pharma, by plying us with drugs rather than using a cheap natural remedy.
Some doctors do put patients first
Thank goodness for those few doctors, who are aware and knowledgeable.  They are  persistent about the benefits of vitamins and minerals, they are not intimidated by prescribing them to their patients instead of drugs. This is despite being encouraged by Big Pharma to give out drugs for all conditions, sometimes inappropriately and often making the patient worse because of the side effects.  Some doctors have actually been chastised for recommending a natural remedy rather than a drug!
What about excess calcium?
Nothing is mentioned by Big Pharma or the medical community, about the devastating affects of over consumption of Calcium (Ca), leading to a Mg deficiency by default.  Ca and Mg should be in balance for both elements to work symbiotically. Without balance, neither element will do its job and without Mg, Ca will be off around the body causing havoc by calcifying in soft tissue and organs.  It is usually Ca which is in abundance because of the lack of knowledge and ignorance of Mg.  Ca is touted willy-nilly by food manufacturers and medical practioners, often to the detriment of the patient.  Our children are force fed Ca, osteoporosis patients are told to consume Ca, the elderly are advised to supplement on Ca.  For our children, Ca without Mg will weaken bones and teeth, not strengthen.  For our osteoporosis patients, their condition will worsen, not improve and for our elderly, why do you think so many of them break their bones?  Answer: too much Ca and lack of Mg = weakened bones and calcification in soft tissue.
Take control
It is really quite amazing to me, how such a simple solution to such a massive world health problem, can be ignored.  I blame Big Pharma, after all, they are just like all companies, that want to make as much profit as possible.  Trouble is, they are in the business of health and their profits can be at the expense of the trusting public who look to them and medics to keep them healthy.  'First do no harm" should be the number one principle of a medical practioner but if they won't recognise or accept the benefits of vitamins and minerals over side-effect ridden drugs, it is at the expense of the population who are suffering because of remedies like a simple element known as Magnesium.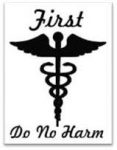 Take your health into your own hands now!  Do your own research.  You're just as intelligent and able to digest information as a doctor or scientist.  Use a supplement of Mg to boost your health and your quality of life and keep you safe from the serious diseases that can occur without it, not least the biggest killer in the world, heart disease.  Take control of your health and your life.  Don't leave it in the hands of those that are taking no notice of their Hippocratic Oath "first do no harm".
IMHO, the best supplement is Mg Chloride which can be taken orally or administered topically.  Mg Citrate powder is my choice if you have digestive problems specifically constipation, a common side effect of Mg deficiency.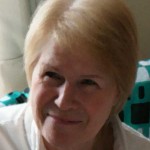 I would be interested to hear your comments and how you have or are suffering from conditions that could be helped with Mg.   Here's to your improved health, wellbeing and quality of life!  Ches
Substitution p.A350V in Na /Mg Exchanger SLC41A1, Potentially Associated with Parkinson's Disease, Is a Gain-of-Function Mutation. Martin Kolisek et al., PLoS One. 2013; 8(8): e71096. Published online 2013 Aug 15. doi: 10.1371/journal.pone.0071096 –
Spread the word!
Summary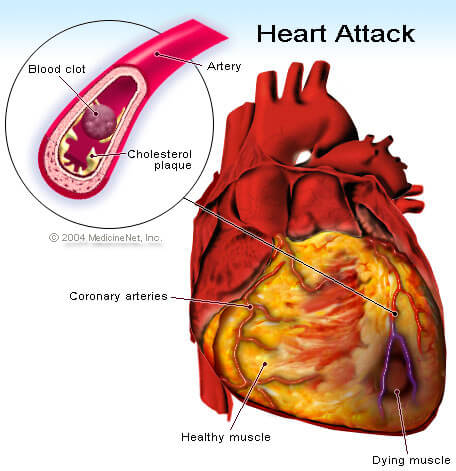 Article Name
What Does Magnesium Do for the Body
Description
Why should you be worried about getting enough Magnesium? What does Magnesium do for your body? What would happen if you didn't have Magnesium (Mg) in your body?
Author
Publisher Name
https://magnesiumandhealth.com
Publisher Logo