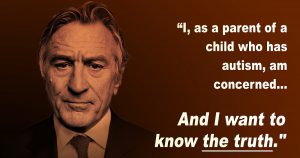 For those who have not had the time to read the 6 parts of CDC – The Vaccine Fraud, I am doing a summary so you can take in the salient points.  I know how difficult it is for parents and carers to find information about vaccines, especially when they are only told one side of the story from pharmaceuticals, doctors and other medics.
Too much pressure on parents.
Unfortunately, the guidance parents are given are often weighted on the side of the childhood vaccine schedule and many are pressurized to having their children religiously keep up with that schedule.  If they baulk and try to opt out, their doctors are likely to strike them off their register.
Parents don't know what to do
Parents are really bamboozled into vaccinating their children as well as themselves ie. the flu vaccine.  States such as California can be quite bullish if a parent doesn't want their child vaccinated and in some cases it can get nasty.  Mandatory vaccines are so stressful for parents, especially if they are nervous about side effects and we all know there are side effects, that's why there is the Vaccine Court which has so far dished out nearly $4 billion to the vaccine damaged.
Doctors have to stick to protocol
Doctors are somewhat under the thumb and have no option but to go with the flow of the pharmaceutical industry protocol, otherwise they will be repremanded or worse, they could have their license pulled.
Vaccine safety is not proven!
We are so trusting, we need to stop, think and be logical.  Why is big pharma so adamant about the safety of vaccines when safety has not been proven?  Could it possibly be because parents are getting suspicious and worried and are thinking twice before going ahead with the schedule?  If parents decide not to have their children vaccinated, how will that affect the profits of the pharmaceuticals?  Why do you think it was made mandatory?
Click the first link for the whole part.  Other links will take you to salient points:
Know your pharmaceutical industry's standards of behaviour.  The Vioxx tradegy is a prime example.  "we may need to seek them out and destroy them where they live…"   An estimated 50,000 people were killed by Vioxx.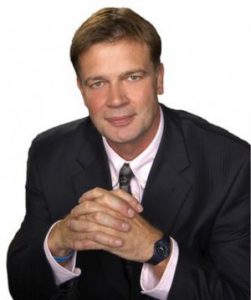 Dr Wakefield voiced his opinion about the MMR vaccine and they did just that, hunted him down and destroyed him where he lived, in the UK.  He now lives in the US and fights for safety procedures to be put in place regarding all vaccines.  His name is now known and respected worldwide.  Destroying his career has actually backfired on the pharmaceutical industry.
The results of this study regarding the DTP (Diphtheria-Tetanus-Pertussis) vaccine were unexpected and shocking!
Do you ever see the vaccine information sheet when your child is vaccinated?
Part 2  – SUMMARY
Includes some figures on the history of measles, showing that the deathrate from this childhood disease hasn't changed from the 1950s despite the vaccine.
Another Merck scandal regarding the mumps vaccine this time.
Death rates recorded in 1947 were just 3.5 per 1 million people.  Tetanus is everywhere which gives most of us a natural immunity!
One of the most common forms of fraud by big pharma are kickbacks
They have all broken the law, many times…do you trust them?
Part 3  – SUMMARY
You are suing the government, how well do you think you'll do?
You have no access to any documentation the defendant (the government) has about the vaccine; no research, no papers, no memos, no emails or letters, nothing.  You are going into court blind!
Document everything that happens to your child after a vaccine; videos, pictures, visits to the doctors, what you said to the doctor, everything!
You have to prove you're at least a 60% disabled to get this payment.   But to add insult to injury, a vaccine damage payment can "effect other benefits and entitlements". 
Part 4  – SUMMARY
72 doses of vaccines are given according to the 2017 childhood schedule, with some of these given as multiple vaccines.
The safety review period for a drug is usually years ie. Lipitor was 4.8 years.  What is the safety review period for a vaccine?
What's the point of giving this horrid vaccine to a newborn?  Try to avoid your baby having this vaccine but you'll have a job on your hands, especially in the US!
Why are the majority of infant death put down to SIDS?  If your child dies suddently, could it be a reaction to a recent vaccine?
How many of you have children with ADHD for instance, or tics, or asthma? Does your infant have seizures, or is he/she always crying inconsolably? Did your child have a reaction after a vaccine and did your doctor or nurse say it was normal?  It is not normal!
Part 5  – SUMMARY
"The overwhelming majority of members, both voting members and consultants, have substantial ties to the pharmaceutical industry"
The rotavirus vaccine has a serious side effect which is not often aired or spoken about.
If a vaccine is passed to be put onto the childhood schedule, that vaccine will yield a $1 billion product in just one year.
"The CDC grants blanket waivers to the ACIP members each year that allow them to deliberate on any subject, regardless of their conflicts, for the entire year".
Your government is not looking out for you.  You need to take control of everything. Check independent research on every vaccine and drug that goes into your body.  Every procedure that your doctor recommends.
Part 6  – SUMMARY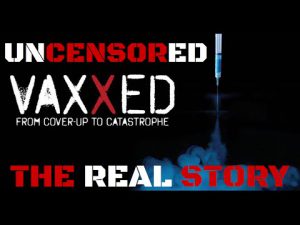 This is the trailer of this remarkable documentary about The Vaccine Fraud. If you haven't seen it, then it's worth a look.  It was actually banned from a famous documentary festival despite Robert DeNiro (who has an autistic son) wanting it included.  Unfortunately, he was voted down.
Despite REP Bill Posey having all the evidence in his possession about The Vaccine Fraud and asking for Congress to subpoena whistleblower Dr William Thompson, the CDC resists and refuses.  Who's in charge here, the CDC or the Government?
The NIH (National Institute of Health) was asked why no safety studies were done on vaccines and they replied it would be unethical…
The CDC thought of a computerized system run by a private company.  The company set it all up and was paid $1 million to do it.  They did a sterling job, so what happened?
The IOM (now the NAM) investigated 8 vaccines from 1991 – 2011 and found a serious lack of safety research…
The CDC lies about the 2011 IOM study citing it as saying " Vaccines Do Not Cause Autism" which was never said in this 700 page document.
"The National Health Center for Health Statistics (NCHS) released its latest prevalence rate for autism spectrum disorders (ASDs) in American children this Wednesday. Their "data brief", which is based on information gathered in the National Health Information Survey (NHIS), reported an ASD rate for 2016 of 2.76%, or 1 in 36 American children"
The 2032 prediction of 1 in 2 US children having autism doesn't look so impossible now.  When will it end?
I sincerely hope you have found some useful information in this extensive article CDC – The Vaccine Fraud.  perhaps you don't agree with it?  Even so, you have to agree something is really amiss here with fraud abounding in government agencies and in the pharmaceutical industry.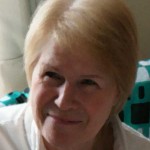 I only hope the Government comes to its senses before it's too late.  The public at large is the only force that can change the Government's direction!  Problem is, money and power seem to be in charge, at the expense of our future!
Spread the word!
Summary
Article Name
CDC - The Vaccine Fraud - Summary
Description
For those that don't have the time to read this lengthy post, here is a summary with links, so you can pick out the bits you're interested in.
Author
Publisher Name
https://magnesiumandhealth.com
Publisher Logo