Home Remedies – Migraine Headaches
Most people prefer to try and find a natural remedy for their ailments.  Natural or home remedies for migraine headaches are often overlooked in favour of using a drug.  This is because most people are so desperate to find relief for this notoriously debilitating condition that they seek the help of a doctor of medic.
Drugs aren't always the answer
The obvious choice for your medical practitioner, is to prescribe a drug.  The majority of doctors and medics will not prescribe a natural remedy because 1. they probably haven't been taught about the various benefits of vitamins and minerals and 2. the drug companies will take a dim view of anything being prescribed which is not produced by them.  The problem with drugs is, they can often have side effects.  It's bad enough having the migraine without having another problem introduced by way of a prescribed drug.  Medications such as Codeine can cause sufferers to feel drugged up and exhausted after the event is finally over. Some drugs such as Imitrex are known to intensify the nausea in some patients and even induce chest pain!
A migraine steals your day
A migraine will disrupt your day, stop you working and make you thoroughly miserable. They are extremely painful and often frequent, recurring regularly for some people.  All most sufferers can do, is retreat to a darkened, quiet room with an ice-pack or cool cloth for the forehead and eyes and just wait it out in pain and discomfort.  I used to suffer with severe migraines that lasted for days.  I was completely disabled for the duration with intense pain and nausea and shivering and shaking all the time.  Light and noise was incredibly uncomfortable and just moving induced more pain.  Suffice to say, I have not had a single attack since taking my Magnesium (Mg) supplement on a daily basis.
No Aspartame Please!
Many migraine patients will make the mistake of drinking diet coke or sodas to try and keep hydrated during an attack, but this will often exacerbate the situation because of the intake of 'aspartame', which will only make matters worse.  Aspartame is an excitotoxin and there is much evidence to suggest that this substance plays a role in introducing several disorders not least migraines.  I'll talk more about this later and I will be doing a post on Aspartame in the near future to give people the lowdown on this unpleasant artificial sweetener and it's side effects.
Migraine Symptoms
Many get to know the symptoms they will have before the onset of the migraine. For example, one of the most common signs is an aura manifested by zigzag lines, stars, blurred vision and/or a serious blind spot which temporarily obstructs your sight. These auras can last for up to half an hour with the aural affect slowly moving through your line of sight until it disappears. There isn't always an aura but other signs could be a craving for sweet foods, thirst, depression (hardly surprising) or feeling sleepy and sometimes upper back and neck pain.
Other characteristics of migraine
The characteristics of a migraine headache are many and can include:
Nausea and vomiting.
Visual disturbances as explained above.
Thumping, throbbing, pulsating pain often beginning on one side and often the most intense pain is on the sides of the forehead.
Being lightheaded, dizzy or feeling as though the room in spinning.
Fatigue, feeling weak.
Numbness or feeling tingly.
Loss of appetite.
Sensitivity to noise, light and movement. You want to lie down in a quiet and darkened room. Moving about, especially bending down, increases the pain.
Irritability (not surprising).
Shaking, caused by shock because of the pain.
Side effects from taking drugs.
After the headache?
Some symptoms may linger after the headache is gone, such as:
Feeling sleepy
Neck and shoulder pain
Feeling mentally dull, brain fog.
The migraine can last up to 72 hours.
Side effects from taking drugs
Food triggers
There does seem to be certain foods that can trigger an attack. These are different for each sufferer, who soon learns what not to eat if they want to help avoid a migraine. These foods can include, but are not limited to: chocolate, cheese, nuts including peanut butter, fruits, monosodium glutamate (MSG), pickles, dairy produce, cured meats, bacon to name a few.  Alcohol is also known to be a trigger, particularly red wine and beer, also caffeine intake needs to be monitored.  Other triggers can be: certain smells or perfumes, loud noises and/or bright lights, smoking or smoke from tobacco, heat, high altitude, thundery weather.
Watch those stress levels!
Other considerations which could cause an attack are: skipping meals, sleeping too little or too much, physical or emotional stress, particularly after a stressful event, medications including excessive use of headache pills which can lead to more frequent attacks, fluctations in hormones during pregnancy, before and during menses and menopause.  Are there any symptoms I've missed?  Please comment if you have other symptoms and triggers not mentioned here, this will help other sufferers.
The dreaded aspartame
Taking anything with Aspartame in it is a no no!  If you drink sodas with added artificial sweeteners to re-hydrate please try to stop and just drink plain water or mineral water.  If you have to sweeten your drink, use ordinary sugar in preference to a sweetener, except perhaps stevia which has no known side effects to date.  Steer clear of any drink that advertises: low calories, no calories, no sugar added, no added sugar, or as diet coke says: no sugar, no calories.
Aspartame linked to ill health
Aspartame has been linked to various disorders including migraine, huntington's disease, alzheimer's disease, parkinson's disease, learning disorders the list is long.  Some people actually get addicted to diet drinks and to stop taking them can be difficult.  This is because they often suffer withdrawal symptoms such as strong cravings, feeling dizzy, being depressed, itchie skin and unfortunately, headaches!   Stick with it and kick those low cal sodas to the kerb, they can be the biggest factor to inducing your migraine.  Make sure you're not consuming aspartame in your food without knowing it.  Check labels and again look out for 'no sugar added' or 'low calories' clues.
Migraine sufferers are often deficient in Magnesium
Now is the time to start taking a Mg supplement.  A regular intake of either Mg Citrate or Mg Chloride will help reduce those migraines and with most people they will eventually disappear altogether.  If you're a diet coke or soda drinker, stop now!  You will get some withdrawal symptoms if you've become addicted but that's just the time to up your dose of Mg.  You will not believe the difference in your health and well-being once you start supplementing with this amazing alkaline mineral and if you suffer from migraines, they will diminish and often disappear.  I am the proof of that.  See my post on Magnesium Supplements for details of different ways of taking this amazing mineral.
There are many other posts and pages on this site, talking about all the aspects of Mg supplementation and why it's necessary for most, if not all of the population. Of particular interest is the list of ailments and diseases that can be relieved and sometimes prevented by taking regular Mg.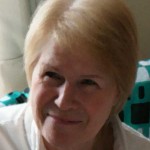 I would love to hear your comments on how migraine affects you and if you have taken Mg to reduce your symptoms or have even banished the curse of migraine headaches for good as I have done.  Success stories are always of benefit to other sufferers.  Ches
Spread the word!
Summary
Article Name
Natural Remedies - Migraines
Description
Most people prefer to try and find a natural remedy for their ailments. Natural or home remedies for migraine headaches are often overlooked in favour of using a drug. This is because most people are so desperate to find relief for this notoriously debilitating condition that they seek the help of a doctor of medic.
Author
Publisher Name
https://magnesiumandhealth.com
Publisher Logo