Surely we don't have to ask the question "Do diet sodas make you gain weight?" How often do we see an advert for a diet coke, diet pepsi, diet soda and it makes the claim 'no sugar, no calories' and you think, great this will help a long way towards my diet regime.  I can have as many diet drinks as I want and I won't put on any weight.  There's no calories in diet drinks so no calories means no weight, doesn't it?

Think again
If your diet drink says no calories, then the sweetness that it has to have, to make it pallatable to you, will likely be artificial.  Now here's the rub.  Are artificial sweeteners safe to consume, especially if consumed in quite high quantities?  If you are drinking diet sodas day in and day out and eating foods that have sweeteners added to them by the food manufacturers, will you have side effects?
Diet Soda Side Effects – The Evidence
There does seem to be a lot of research done regarding the safety of sweeteners, especially aspartame.  But it would appear, on the face of it, that definitive proof of the dangers of sweeteners has not been found… yet.    There does, however seem to be a 'smoking gun'!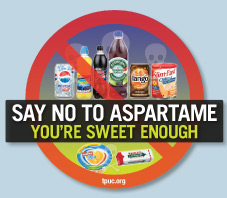 In a review by Humphries, Pretorius and Naudé of the University of Pretoria¹, they concluded that aspartame disturbs many processes including compromising of enzymatic reactions, depleting ATP stores in the cells, damaging mitochondria, damaging cellular walls making them more permeable and compromising the blood brain barrier (BBB), oxidative stress and neuro degeneration.  This all sounds very serious and upon reading it, most people would stop consuming diet sodas immediately!
Here's some more information given by Dr. Edward Group:
"Aspartame is an NMDA receptor antagonist, which means that it inhibits the release of neurotransmitters that cause pain within the body. NMDA receptor antagonists are often used as a form of anesthesia for animals, but not on humans due to the fact that they often cause brain damage in rodents. The possible side effects of aspartame on humans include headaches, brain tumors, brain lesions, and lymphoma"
IMHO
Stevia is a sweetener using the plant known as 'Stevia rebaudiana'  and until now, it has had a reasonably good press.  There appears to be no proven adverse effects from using this natural sweetener, as yet.
I have personally had adverse affects from using aspartame though, with respect to my eyes.  I know if I have inadvertently consumed it, because my eyes react by becoming extremely itchy and irritated.  As long as I keep away from aspartame, I have no trouble with my eyes.  My mum also had this reaction.  She loved yoghurts but if she ate any with aspartame in them, her eyes would react the same way.
I must admit that I'm not in favour of sweeteners.   I do think they could be detrimental to health, but proof positive is necessary for the powers that be to be forced to take action. I do advocate though, only consuming natural foods.  If anything is man-made, I tend to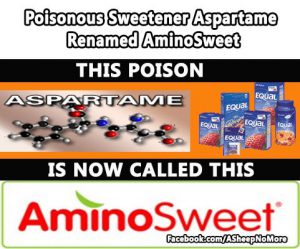 steer clear of it.  That being said, aspartame is actually made from two naturally occuring amino acids, but the resulting dipeptide when aspartic acid and phenylalanine are put together, is not a naturally occuring molecule.  Aspartame is not naturally found in food plants or animals, including humans.  The change of name, image right, was a good tactic by the manufacturer, playing on the word 'amino' trying to convince the consumer it's healthy!
Aspartame is used in more than 6,000 diet and low calorie food products under such brands as NutraSweet®, Equal®, and Tropicana Slim®.  So as well as being in many diet sodas, it is prevalent in a number of foods, some of which we probably don't even realise have aspartame in them!
So What's Wrong With That?
The problem with aspartame, is that it appears to be causing a dependency, especially when it comes to diet sodas.  Along with caffeine, aspartame seems to be the key ingredient associated with addiction from drinking diet coke and other sugar free sodas.
Are You Addicted to Diet Sodas?
When we consume aspartame or other artificial sweeteners, the brain considers it is getting an influx of sugar for glucose production for the body.  When this doesn't happen, you start to crave sugar because the body is asking for the fuel which  was promised by way of the sweetness that was consumed.  With the fuel missing, the craving starts to entice you to take in more sugar and/or carbohydrates.  This is how you get addicted.  Caffeine, a psychostimulant and aspartame, which affects dopamine production, increases addictive behaviour.  That could mean though, that ALL sweeteners will cause some kind of addiction, including a so called benign one like Stevia.  Perhaps the problem is more to do with the caffeine?
I can stop whenever I want to!
This is the stock answer of an alcoholic who has not accepted that he/she is addicted to alcohol.  How about trying to stop drinking diet sodas and see how you get on.  If you're not addicted, you should be able to stop drinking them for a couple of weeks, no problem. How about taking the 30 day challenge?
Diet coke withdrawal symptoms
So you've taken the challenge, but what's this?  I'm feeling very unwell.  I've not had a diet soda for a couple of days and I feel awful.  I have a thumping headache, I'm irritable and uptight.  My joints ache, perhaps I've got the flu?  I can't think straight or concentrate and I'm moody and depressed…   No, you haven't got the flu, what you've got is withdrawal symptoms from a lack of caffeine and aspartame.  If you do drink caffeinated coffee or tea whilst abstaining from diet sodas, you will at least forego some of the side effects from the caffeine deprivation.
Diet sodas will not help you lose weight!
So why was it you were drinking diet sodas in the first place?  Oh yes, it was to help you with your fitness regime and dropping some of that weight which you have been desperately trying to lose for heaven knows how long.  Well, drinking diet sodas will not help you lose weight.  All it will do is drain your enthusiasm and ruin your determination.  The cravings you will have from consuming diet sodas and other diet foods will be overwhelming.  Take it from me,  it's not you, it's what you are drinking and eating.
Big Pharma and your health
Start now and kick the habit of diet sodas.  Ok, so they have yet to prove categorically that aspartame is harmful to you but how about just using your common sense.  Does it make sense to you, to consume something that hasn't been produced naturally and is not a nutrient that you body needs.  Something that is man-made and something that earns millions of dollars for the company that produces it.  Pharmaceutical companies are like any other.  They are in business to make a profit.  Your welfare is supposedly their concern but when push comes to shove, it's the bucks that count.
Here's another little paragraph from Dr Carolyn Dean's famous book 'The Magnesium Miracle'
"Aspartate is one of three components of aspartame, a sugar substitute. In higher concentrations as food additives, these chemicals constantly stimulate brain cells and can cause them to undergo a process of cell death known as excitotoxicity – the cells are excited to death."
Anything else wrong with our sodas?
Well, according to many yes there is.  To make us even more anxious about drinking diet coke and other colas and sodas, what about the cans they come in?  Evidently they are processed with Bisphenol (BPA) using the compound to coat the inside of the cans to prevent aluminium contamination.  BPA is also used in the manufacture of plastic bottles such as is used for bottled water.  Bisphenols A (BPA) and S (BPS) are endocrine disruptors. These are chemicals that can interfere with the hormonal system in mammals, causing cancerous tumors, birth defects and other developmental disorders.
And what about other ingredients in our sodas?
In the US, you may notice that diet sodas using aspartame, have a warning on their packaging ie. 'not for phenylketonurics' on it.  All food and drink in Europe with aspartame in it, has a warning notice – 'contains a source of phenylalanine'.  This warning is for those who may have the inherited disease of Phenylketonuria (PKU).  PKU is also known as "phenylalanine hydroxylase deficiency"  and the sufferer of this condition has to avoid phenylalanine at all costs due to possible mental issues.  Many who have this affliction can end up with mental disorders, unless it is caught at a very early age.
The other possible problem, specific to colas, is the 'caramel color'  Below is a list of the two main cola manufacturers, Coca Cola and Pepsi and you will notice both have Caramel Color.
Diet Coke ingredients list – Carbonated Water, Caramel Color, Aspartame, Phosporic Acid, Potassium Benzoate, Natural Flavors, Citric Acid, Caffeine.
*Diet Pepsi ingredients list – Carbonated Water, Caramel Colour, Aspartame, Phosporic Acid, Potassium Benzoate, Caffeine, Citric Acid, Natural Flavor.
What exactly is Caramel Colour?
Well whatever it is, it's not anything like real caramel.  Some kinds of artificial colouring contain a potential carcinogenic, a chemical known as 4-methylimidazole or 4-MEI.  California's Proposition 65 Law states that exposure to the public of any food or beverage with more than 29 micrograms of 4-MEI has to carry a health warning.  A 12oz can of Pepsi One for instance has more than 29 micrograms of 4-MEI in it.
Pepsi's Plans
*As of the summer of 2015 Pepsi declared that they will be replacing aspartame with the
 artificial sweetener, Splenda (sucralose).   So what do the critics say about Splenda?   An eminent medic Dr Mercola says "Splenda: The 'other' sweetener that's made from sugar, but is closer to DDT"
(Image is a maltodextrin carrier for sucralose)
STOP PRESS!  
PepsiCo is to reintroduce aspartame sweetened Diet Pepsi.  Now, PepsiCo says, the Diet Pepsi with aspartame will be carried in U.S. stores along with the sucralose version.  PepsiCo has made an about-face, they say due to customer demand!  
Consumers are getting wise
I think that customers are coming around to the fact that aspartame is most likely detrimental to their health, the evidence is growing and it is this that had reduced sales of all sodas, including the new Diet Pepsi.  Parents are particularly worried about the affect of sodas on their children and so they should be!  I suspect this about turn will do nothing for Pepsi's profits.  What's Ab Lincoln's old saying…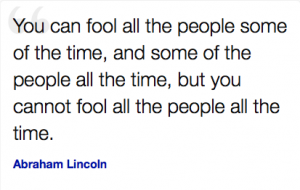 Your comments along with your experiences would be welcome.  Are you addicted?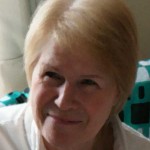 Ches
Ref: Direct and indirect cellular effects of aspartame on the brain. Humphries P1, Pretorius E, Naudé H.


Eur J Clin Nutr. 2008 Apr;62(4):451-62. Epub 2007 Aug 8.
Spread the word!
Summary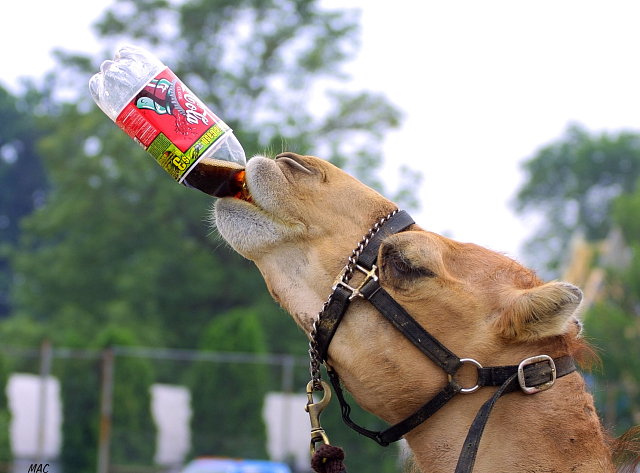 Article Name
Do Diet Sodas Makes You Gain Weight?
Description
Diet soda health issues and addiction. What is actually in our diet sodas and the possible health risks from consuming these drinks when they contain aspartame, caffeine and other ingredients.
Author