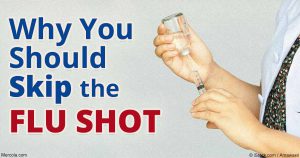 We all know about flu shot side effects and they are numerous, but apart from the most serious side effect, ie. death, there is now new research done by The Scripps Research Institute (TSRI) which confirms that the flu shot has another serious side effect.
Flu shot flawed
Apart from the risks, it has been shown by this research, that due to manufacturing procedures, the flu vaccine is inadequate.  This comprehensive study shows that the method used to produce the vaccine is flawed and more.  For those of you who want to read the research paper you can look at it here.  Be aware though, it's quite heavy going.  I had to get hubbie to explain some of it to me.  He has, in the past, actually worked at The Scripps Research Institute and is quite au fait with vaccine production procedures.
Scripps uncovers the truth
What he didn't realise is that the old fashioned way of producing vaccines was still being used by the pharmaceuticals to produce the influenza vaccine.  It has taken Scripps to uncover the flaw in their procedures and make it clear why the flu vaccine is next to useless and far from predictable as to its efficacy.
What! Still using eggs?
Manufacturers have been using the egg-based vaccine production procedure for over 70 years evidently.  Does that mean these vaccines haven't been effective for all this time?  If so, has the population of the world been dupped and cajoled into taking and risking a medical procedure that is inept and what's worse, has killed people?
The egg-based process
Over lunch hubbie explained how the egg-based vaccine process works.  The influenza virus is injected into chicken eggs, leaving the virus to replicate within.  After the allotted time, the fluid from the eggs, now rich with the virus, is purified and used to make the vaccine.
Virus mutates
The problem is, any influenza viruses produced in eggs will adapt and mutate to grow better in the environment that they are in.  As the environment is bird based, it is feasible that the adaption or mutation will be to benefit the host ie. the chicken, not the human.
Nicholas Wu uses X-ray crystallography
This was shown when one of the researchers Nicholas Wu, Ph.D., who is the first author of this study, used an imaging technique called 'X-ray crystallography'.  It was clear using this high resolution method, that the virus mutates a key protein which will better attach to the receptors in bird cells.  As for human cells, this mutation disrupts the region on the protein that is normally recognised by our immune system.
The key won't fit!
What this means is that a vaccine containing this mutated version of the protein, will be unable to trigger an effective immune response.  As the subtype used in this research was H3N2, one of the subtypes shown to mutate when grown in chicken eggs, it means that there is no protection against circulating strains of H3N2.
Think of a jigsaw
Protein interactions are complicated because they are often twisted and bent.  This gives each protein a specific shape and an interacting protein must fit perfectly with that shape to be activated.  It's a bit like a jigsaw.  There's only one piece that will fit perfectly.  In other words, the mutated protein (the key) will not fit and trigger the human protein (the lock), hence no immune response.
We need to trust but…
This subject is vast, complicated and heavy going for most of us, hence the simplified explanation above.  This is partly why we need to trust our professionals to know their stuff and keep us safe.  Unfortunately, this trust is wearing thin when bombshells like this, that affects our lives and the lives of our loved ones, seem to be coming thick and fast.  We all need to take more notice and try to understand what's going on.  I'm sorry if those in the know think I have over simplified the facts but I do want everyone who reads this to get the message about why the flu shot is flawed.
Mutation known as L194P
The specific mutation, which was shown up by this research, is called L194P and the current strain of H3N2 used in vaccines already has this specific mutation L194P.  Nicholas Wu cautioned "Vaccine producers need to look at this mutation."
"A huge need for flu vaccine research."
It is obvious that the current procedures for manufacturing the influenza vaccine leaves much to be desired and the researchers advise that further studies are needed to come up with a different approach for vaccine production, leaving the antiquated egg-based system behind.  Using mammalian cells would appear to be the way forward, using cell-based methodology.  Wu concludes "There's a huge need for flu vaccine research."
Big Pharma duplicity again
What really annoys me about this research is the pharmaceuticals must already have an idea about what Scripps has uncovered.  Even so, they have kept this inadequacy under wraps and carried on cheating the medical community and the public out of billions of dollars for something that doesn't work.  This often at the expense of the public health.
Are you pregnant?
For those of you who are pregnant, you will be hounded to take a flu shot.  Don't be bullied.  Do your own research and decide for yourself.  Don't let a stranger decide for you and your baby and remember, the stranger is getting paid for each shot he administers. The effects of flu vaccines on pregnant women are not known, as this insert for the flu shot Flulaval says:  "Safety and effectiveness of Flulaval have not been established in pregnant women, nursing mothers or children." If the pharmaceutical company doesn't know, why would you want to take the risk?
Flu vaccine is mega lucrative
Personally, I think there is much defrauding of the public afoot.  The flu vaccine is mega lucrative, why would the pharmaceuticals risk losing this revenue. Women who are expecting, want to do everything they can to ensure a healthy baby but the flu vaccine has a lot of risks for very little reward.  If you look around the internet, you can find some real horror stories that have happened to trusting families who still think the pharmaceuticals are in the drug business for the good of our health.
What about mercury?
A study in the Human Environmental and Toxicology journal found that the multiple-strain inactivated flu vaccine that contains mercury, was the direct cause of a 4,250 percent rise in fetal deaths during the pandemic flu season of 2009.  Mercury is still being used in flu vaccines in the US.
Big Pharma is immune, shame you're not!
Don't forget, the pharmaceutical companies that produce vaccines, have been given immunity by the government against being sued for vaccine damage.  This gives them carte blanche to manufacture and devise any vaccination they see fit, without any comeback, even if the said vaccine/s cause harm or even death, which they do.
Have you been vaccine damaged in US?
Those who consider they have been vaccine damaged in the US, need to contact a specialist lawyer who will take their case to the National Vaccine Injury Compensation Program.  Most vaccine injured don't even know about this system and nobody is rushing to tell them.  I have never seen it advertised in the doctor's surgery, have you?
How about the UK?
It's the same In the UK. The Vaccine Damage Payments Act 1979 has had a total of 6,026 claims submitted up until 2014.  This is thought to be just the tip of the iceberg with many sufferers not even knowing how to get compensation and nobody coming forward to inform them.
Just 931 claims awarded in UK
Out of those claims, just 931 have been awarded.  Although, with the dismissed cases, vaccine damage had been recognised, compensation is only given if the sufferer is over 60% disabled!  If this disablement threshhold is not reached then the sufferers have to meet the full financial burden for their future themselves, without any help from governmental sources.  This despite the damage being no fault of their own but the fault of the pharmaceutical companies who manufacture substandard vaccines to be given to all and sundry.  What a travesty!  No wonder more and more are shying away from mandatory vaccinations.
In short, it is incredibly difficult to secure a payment in the UK under the Vaccine Damage Payments Act 1979 and similarly arduous to win a case for vaccine damage in the US using the National Vaccine Injury Compensation Program.
Us and other animals
Our own natural immunity is far more efficient and usually life long.  That goes for animals too with many dogs and cats being vaccine damaged because of continual shots. Toxins such as mercury, aluminium and formaldehyde are often in them.
Titre testing (Titer in US)
Titre testing will invariably show that immunity is strong after the initial shots with yearly boosting uncalled for.  Yearly vaccinations for our pets are positively bad for their health and research is pointing towards adverse effects from these relentless shots, causing cancers and other problems.  Cats especially are suffering horrendous cancers at the injection point but nothing is being done to change the system.
To finish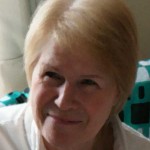 I asked hubbie if he would ever have a flu shot.  "No!" he retorted.   It is far better to have natural immunity.  If left to it's own devices our immune system is an amazing biological process.  Just let it do it's job by keeping yourself fit, eating healthy food, taking a few necessary supplements and exercising regularly.  Yes there are some worthwhile vaccines out there but IMHO many of the vaccines foisted upon us are unnecessary and just money spinners for the pharmaceutical industry.
Spread the word!
Summary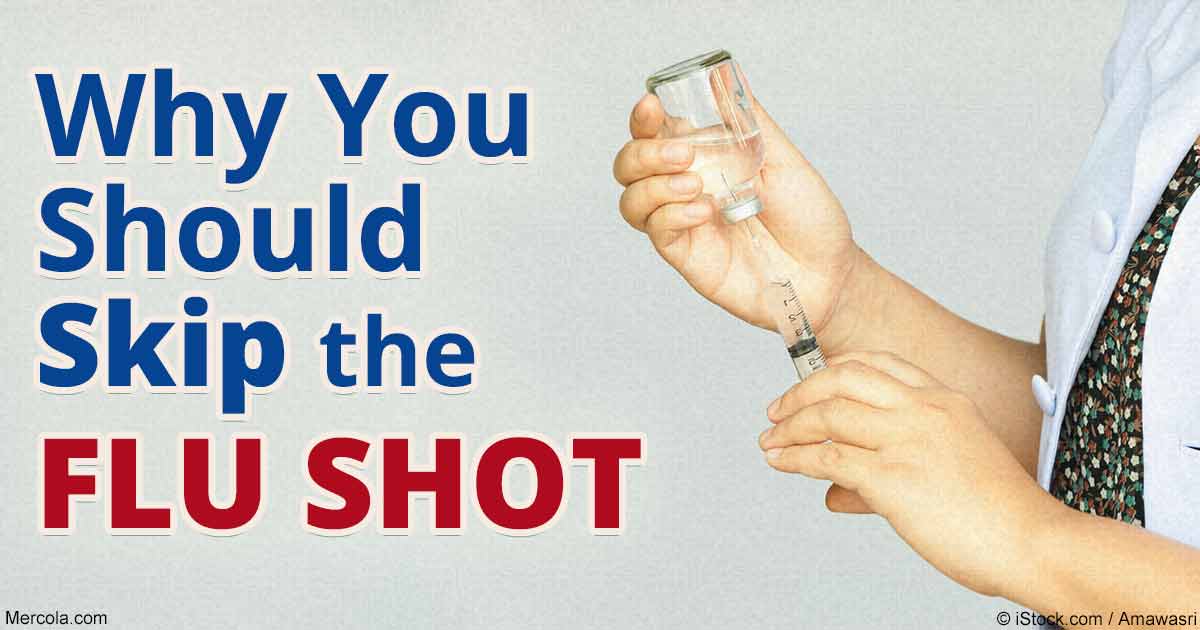 Article Name
Flu Shot Side Effects - you won't believe it!
Description
We all know about flu shot side effects and they are numerous, but apart from the most serious side effect, ie. death, there is now new research done by Scripps.
Author
Publisher Name
https://magnesiumandhealth.com
Publisher Logo