9 of the worst lies
Here are 9 of the worst lies that are driving the destruction of our economy and loss of our freedoms. As well as this we are isolated from our loved ones in hospitals and care homes, where they have no advocates to comfort and look out for them. We are living with continual fear and anxiety and being coerced into having unnecessary, untested and unsafe injections.
To add insult to injury we have the threat of permanent mandates and other enforced tyrannical policies. What is also unconscionable is that those who have been damaged by these injections are completely ignored and even vilified, with no medical or financial aid.
This linked video is the basis of this article, you may have already seen it but please watch it again.  bitchute.com/video/tKouXbh3qvOa/
And Now the 9 Lies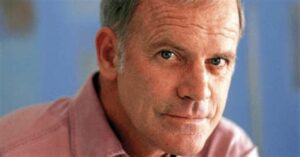 1: The PCR test is accurate – Not true. This test is manipulated to give the result the operator wants, using the cycle threshold. Anything over 25 cycles will produce high false positive results. This drives up false Covid-19 cases and increases fear. The majority of tests were and still are, being used at cycle thresholds of over 35 cycles. Dr Kary Mullis, inventor and Nobel prize winner of PCR (polymerase chain reaction) stated it could NOT be used as a diagnostic tool and cannot detect a viral load. Dr Mullis was awarded the Nobel prize for the PCR. Unfortunately he died shortly before the pandemic started. He would have been a fierce dissenter of using this test diagnostically.
2: There are no safe and effective treatments – Not true. This virus is easy to treat with existing drugs, proven to be very safe and very effective over the years. The two most renowned are Hydroxychloroquine (HCQ) and Ivermectin (IVM) which are both now banned in the UK! This means many have died unnecessarily because of a lack of effective home treatments and in many cases, with no treatments at all!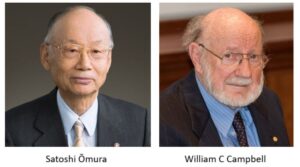 These safe drugs have been administered to humans for decades, so why are they banned? Ivermectin has been available for human consumption since 1987 and its 2 inventors were awarded the Nobel prize for it. MSM spread the lie that Ivermectin was just a horse wormer to put us off using it. Hydroxychloroquine is an immunomodulatory drug that has been in use for 60 years to treat malaria and autoimmune diseases like systemic lupus and inflammatory arthritis.
3: A lethal virus – This is to induce fear. This virus is very easy to treat! It is similar to a seasonal influenza with 99.97% of people recovering from it. So why are we in an 'emergency' situation with such a small percentage of deaths from this virus? More people die in car accidents! Another anomaly is the disappearance of influenza. It's been absent now for two successive winters. Is it possible it has been mislabeled as Covid to bump up the figures?
By the way, if there is an effective treatment for the virus, the EUA (emergency use authorisation) for these unapproved injections would be unlawful. This is why affective treatments are being banned. If you check the link, you will see one of the conditions for executing an EUA is: "there is no adequate, approved, and available alternative to the product for diagnosing, preventing, or treating such serious or life-threatening disease or condition"
4: Asymptomatic (healthy people), can transmit the virus – Not true. People without symptoms will not have a viral load enough to infect others. Those with virus in their airways will know about it and will be at home feeling ill. The asymptomatic lie is to keep you terrified and wary of your friends and neighbours and even bring families into conflict.
5: Masks work – Not true. Masks are pointless because healthy people don't spread disease. Seeing masks around us every day, reinforces the fear. It is purely a psy-ops tactic to keep everyone terrified. Fear ruins critical thinking and aids social control. Politicians admit that the policy of mask wearing is not about infection, but about a constant reminder to reduce socialisation, increase isolation and maintain a state of fear. People will then easily comply with draconian measures of restrictions, injections and mandates.
6: Lockdowns required to stop transmission – Not true and again, if you're ill and have symptoms, you will know it and stay at home. Not trusting the public to use common sense and stay home if they feel unwell is an insult to our intelligence. If we come down with flu, (or Covid) we stay at home.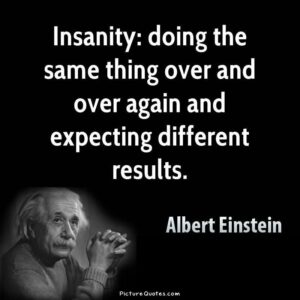 Apart from that, those out and about will be aware of those who appear to be unwell and steer clear of them. This is just a matter of self preservation which we all have in abundance. The main places people become infected are hospitals, care homes and sometimes in the domestic home. This is mainly a disease of institutions. The first 'lockdown' didn't work, so why continue with them? Albert Einstein said, "Insanity is doing the same thing over and over again and expecting different results". So how many 'lockdowns' have we had up 'till now?
7: No one has immunity because it's a novel virus – Not true! There are a number of research papers testing those exposed to SARS in 2003. In one, the donated blood of 23 people who had recovered from SARS in 2003, was shown to have long lasting robust T cell immunity that reacted to the N (nucleocapsid) protein of SARS-CoV-2, after 17 years!  Also found were SARS-CoV-2 specific T cells in individuals with no history of SARS, Covid-19 or any contact with individuals who had SARS and/or Covid-19 (n=37).
Anyone previously infected with any of the other corona viruses have possible T cell immunity for all corona viruses including SARS-CoV-2. There are 7 human corona viruses including 4 of the common cold. The hierarchy know this science. Real scientists have known it for years. It is in my immunology text book! (See Chapter 1 of Basic Immunology).
8: Variants of concern: Viruses mutate, it's normal. Remember lie No. 7 and T cell immunity between SARS of 2003 and SARS-Cov-2. These two viruses have a genomic difference of around 20%. Even so, the body still recognised SARS-CoV-2 as being a relation of the original SARS.
With variants, the difference between one variant and another of the same virus has, to date, never been more than 0.3%. In other words, our clever bodies will recognise all variants of the same virus. So if you've been infected with the virus, any variants from that virus will be detected by your body and will initiate an immune response. Government advisors such as Whitty and Vallance, know this basic scientific information, so why are they lying?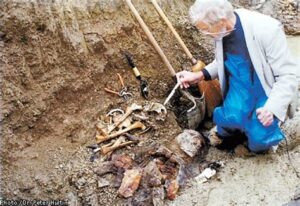 9: Vaccine immunity is superior to natural immunity. This is an unconscionable lie and goes against all known immunological science. Natural immunity is robust and long lasting. 17 years at least according to the research (see lie 7). But research back in 2008 was done on survivors of the 1918 Spanish flu. The researchers collected blood samples from 32 survivors age 91-101 years. This was possible after the virus was resurrected from bodies killed in the outbreak and preserved in the permanently frozen soil of Alaska.
Researchers were able to isolate B cells, the immune cells that incite antibodies. Their tests showed an immune response for the 1918 flu. (Ref: 1918 Flu Antibodies Resurrected From Elderly Survivors – Science Daily (August 18, 2008). Why is the hierarchy spreading this lie? Why are those who have recovered from Covid, still coerced into having the injections? These survivors are more at risk of having ADE (Antibody-dependent Enhancement) also known as Pathogenic Priming or a Cytokine Storm. This induces a dysfunction causing systemic inflammation which can result in multi organ failure and death. This is why a vaccine for corona viruses has never been produced before, because of the dangers and deaths in animal studies.
Remember
We are the 99%, vaccinated or unvaccinated, we must stand together, take back our freedoms, protect our children and grandchildren and stop this tyranny. Do Not Comply.
And Finally
A lawsuit has been instigated and anyone wishing to put their case forward regarding side effects from coerced injections, loss of loved ones from such effects, loss of companies from and/or employment from shutdowns, being illegally fined for exercising your human rights, loss of employment because of mandates etc.. Hammersmith Police Dept. has issued a crime No. 6029679/21. This lawsuit has also been taken to The Hague (ICC) under the number OTP-CR-473/21. If you have information to assist the police enquiry or wish to state your case, please contact Lois Bayliss of Broad Yorkshire Law : loisbayliss@broadyorkshirelaw.co.uk