I read that New York State has a law which prohibits a child going to school without being up to date with all his/her vaccinations. In effect vaccines are mandatory if you have a child living in NYS.  Upon looking further, it appears the whole of the US has these mandatory laws, which I find horrendous and a breach of civil rights.  California, Mississippi and West

Virginia have no exemptions, except medical, whereas New York and the majority of other states have religious exemptions applied.  As for those that's left, they have personal belief and religious exemptions. These are such states as Texas, Nevada, Montana, New Mexico etc.. Have a look at the map to see the laws of your state as of 2016.
This law is throughout the US
This may sound pretty benign until you really look into what's going on here. Even if you don't want your child vaccinated, if you live in certain areas, you have no option.  It's as though your child belongs to the state!  This is the LAW in the US.  As for NYS, I looked into it a little further and found that this law is all encompassing and the only exception could be your religion. If you go to this page,  you will find all the immunization laws and regulations applied to NYS.  These are probably similar for all states.
Knocking on doors?
To cap it all, a saw a video showing medics knocking on the door of a home where a child lived who had not been vaccinated.  These medics were armed with vaccination kits ready to jab the child there and then!  I'm not surprised that the door was shut in their face!  Why is it a problem anyway that a child is not vaccinated.  If vaccines work, the unvaccinated child should pose no threat to the vaccinated child!  This makes you wonder about the efficacy of vaccines.
All bases are covered!
This law covers areas from schools and child care programs, colleges, universities and other post secondary institutions, healthcare facilities and agencies, including care homes. Every vaccination has to be registered. All healthcare providers have to report all immunisations given to every person under the age of 19 years, as well as their immunisation history. This goes to the NYS Immunization Information System (NYSIIS) for any vaccines given outside the state or to the CIR (Citywide Immunization Registry).
Permission from patients to register?
Law also requires that registered pharmacists and nurses as well as health care providers, report all immunisations given to those over 19 years.  Permission must be obtained from the patient to have their vaccine details registered but if they refuse, their medic will inform the administration to the New York State Dept of Health (NYSDOD) Certified Immunizer Survey anyway.  No point in refusing then!
Be aware of bogus research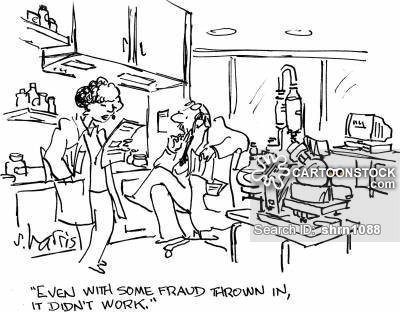 I am married to a man who has dealt with and made vaccines in his professional life. He knows exactly how they are put together, what goes into them and their efficacy or not, as the case may be.  Suffice to say, he will never have a vaccination and won't touch a flu jab with a bargepole!  His knowledge has spurred me on to look at some of the research done on vaccines.  Research done by those not affiliated in any way to the pharmaceutical industry.  These drug companies make billions of dollars out of their extensive sales of vaccines around the world.  Human nature, being such that it is, will assure you that profit is the first consideration of the pharmaceutical industry, even to the detriment of public health.
Independant vaccine research.
Studies done by bona fide researchers are numerous, despite those that say "there are no studies showing vaccines are unsafe or ineffective".  Parents, who question their doctors about the safety of vaccines, will be told that vaccines are safe and research has not proven otherwise.  This, of course, is erroneous as hundreds of research papers are out there if you want to bother to look for them.  In fact, I'm reading a book at the moment, that has 400 research papers within it, dealing with the adverse affects of vaccines.  This book does NOT include any research funded by the pharmaceutical industry.  Be aware, research funded by the pharmaceuticals is everywhere and I can only view it with suspicion.
Immunity to the Pharmaceutical Industry.
The research done by pharmaceuticals will be as minimal as is necessary to get their product passed by the FDA.  Vaccine damage to the populous is of no worry to them as they are exempt from public prosecution. Immunity was given to them by congress in 1986 and the law was upheld by the US supreme court in 2011. This gives the industry carte blanche to produce vaccines of dubious efficacy with likely serious after effects, without them being sued when patients die or have a serious reaction from their vaccinations.
The public is unaware
The general public is mostly unaware that they have little recourse if they or their child is damaged by a vaccine.  They will be hard pressed to get any compensation and most of the time, if they do get to court through the 'Vaccine Injury Compensation Program', it will take years for any settlement.  The longest settlement time so far is 11 years!  Many consider it's not worth the stress, expense and hassle.  (By the way, seeing as vaccines are supposedly so safe, why is their a vaccine injury compensation program anyway?)
Vaccinations increase infant mortality
As for the likelihood of your child being damaged by vaccines, studies show that vaccinations increase infant mortality. When comparing vaccine rates in 34 different developed nations, the number of vaccines received by an infant and infant mortality are connected. Those developed countries that have the highest vaccine rates for children, have the highest child mortality rates and the US is the worst at 34th!  You can find this research here.
Simultaneous vaccinations
One of the most dangerous ways of giving vaccines is simultaneous vaccinations. This has been proven with a study by Miller and Goldman.  They analysed nearly 40,000 records of infants reported to have suffered adverse effects from vaccines. Those infants vaccinated the most, were significantly more prone to be hospitalised or even die, when compared with those receiving fewer vaccinations.
VAERS
The Vaccine Adverse Event Reporting System (VAERS) is a database where people can report adverse effects from vaccines. It is not compulsary and although doctors are supposed to use it, they are not obliged and most don't bother because there are no penalties if they don't.  Anyone can give a report but not many know of this database and consequently not many use it.  Research has confirmed that this kind of passive reporting is massively under reported and that only 1 in 50 events are ever declared.
38,000 adverse reactions to infants
VAERS has more than half a million reports of adverse reactions to vaccines and that increases by around 30,000 reports yearly. If you multiply that by 50 you get an idea of what the true number could be. Even so, Miller and Goldman used the reports in the database, using those to do with infants. 38,000 infants were reported as having a reaction following administration of one or more vaccines.  Those advocating the mandatory vaccination schedule would probably change their mind if one of those 38,000 was their child.
Miller and Goldman prove a point
Miller and Goldman then created a program to determine how many vaccines each infant had before suffering an adverse reaction. They concentrated on those infants that were hospitalised or had died and they found those having 3 vaccines simultaneously were more likely to have a serious reaction needing hospitalisation or which caused death, than those receiving 2 vaccines simultaneously. The figures went on to those having 4 vaccines being more prone to serious reactions than those having 3 vaccines. This increase of serious reactions went up as the vaccines went up until those receiving 8 vaccines simultaneously were "off-the-charts". The earlier the age of the child, the more likely a serious adverse reaction.
CDC Immunization Schedule
The CDC (Center for Disease Control) has scheduled vaccinations for convenience over safety. They advocate giving 8 vaccines at 2 months, 8 vaccines at 4 months and 8 more at 6 months. The immune system of an infant does not start to develop until about 2-3 months of age, depending on the infant. Those infants fed on formula rather than breast milk, will take longer to develop their immune system. The immune system is quite efficient by 6 months but not fully developed until 4 to 5 years.
What's the point of giving antigens to an infant without a developed immune system and at the same time, injecting toxins into such a small body.  Why not wait until the child is older and able to tolerate such an onslaught to the immune system and why not give vaccines singly.  The research shows that those receiving single vaccines are less likely to suffer a reaction than those receiving simultaneous shots.
If you want more information on this serious subject, go to ThinkTwice.com where you will find a plethora of facts and figures on vaccines and immunisation.
Don't be brainwashed, do your own research
Many times, people will say to me and that includes friends and relatives –  "You're not a doctor, what do you know?"  I may not be a doctor, but I can read and I'm a reasonably intelligent woman.  I also know that my knowledge in some fields, far outstrips that of many doctors, who are not taught about subjects, such as vitamins, minerals and nutrition.  The field of immunisation is also something medics will have scant knowledge of.  They will just be going with what their pharmaceutical companies are selling and telling them.
A huge and immotive subject, close to our hearts
This is a huge subject and if you are a parent of an infant or you are soon to be, it is well worth while doing your own research regarding your child's immunization program.  Don't be dictated to, those that tell you it's safe often have a vested financial interest in the vaccination program or are too nervous to buck the trend, for fear of being vilified.  Others have been hoodwinked into believing the research and studies done by the drug industry. Your child is precious, make sure you are doing the best you can to keep her/him safe.
Civil rights abuse
I live in the UK and one thing that would put me off living in the US is the mandatory vaccination program that is rife.  In my opinion, it is a serious abuse of civil rights.  I just hope the UK does not go the way of the US.  By the way, I wonder how doctors and other medics innoculate their own children?
Spread the word!
Summary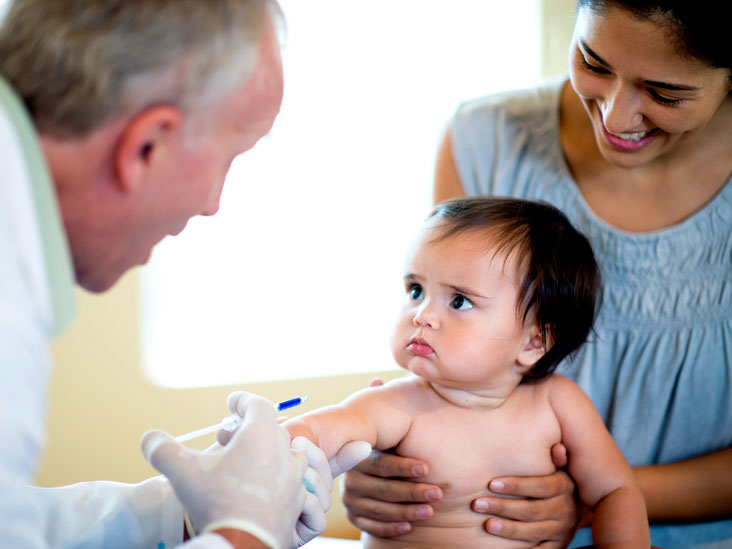 Article Name
CDC Immunization Schedule
Description
I couldn't believe it when I found out the US has mandatory vaccine laws. This is a serious abuse of civil rights...
Author
Publisher Name
https://magnesiumandhealth.com
Publisher Logo