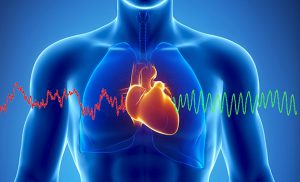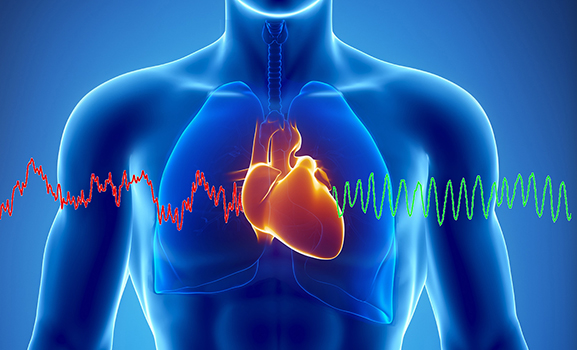 In this post, 'early signs – heart disease' I really want to drive it home to everyone, why most heart disease occurs.   If you already have heart disease, or any kind of cardiovascular condition, then you can help to alleviate it.  If you don't have heart disease, don't get complacent because there's a high possibility you already have the early signs.  In fact, there's a high possibility that most of our children have the beginnings of cardiovascular disease.
Am I being melodramatic?
No certainly not.  I'm being realistic and I want you to sit up and take notice for the sake of you and your family's future health.   Answer these questions and think about it:
Does your child have Attention Deficit Hyperactivity Disorder (ADHD).
Are you or your child suffering from tics, twitches or excessive blinking.
What about full blown Tourette's (TS).
How about Epilepsy or epileptic conditions.
Do you have Obsessive Compulsive Disorder (OCD).
Has your child got Autism Spectrum Disorders (ASD).
Do you or your child suffer from Depression, Anxiety or Panic Attacks.
Do you or or child suffer with headaches.
Everyone, including our children, needs Magnesium
If you or your children suffer from any of the above or any other neurological, emotional, behavoural or mental conditions, then you are likely to be Magnesium (Mg) deficient.  In fact it is now estimated that at least 80% of the population of the US do not consume enough Mg.  The consequences of this shortfall could be catastrophic.  These conditions can herald a future of health problems and life threatening conditions such as cardiovascular disease for you and your children.  Act now and protect you and your family's health.
Why all these modern conditions?
So here we are in the 21st Century, 80% of the population of the US with Europe and the rest of the world not far behind, all deficient in a vital but mostly unknown mineral called Magnesium.  Also, we have all these relatively new conditions popping up throughout the world like ADHD, ODD, TS, OCD and ASD.  How many of these conditions existed in the 1900s when our intake of Mg was known to be around 500mg per day?
Our soils are now magnesium poor
Now, in this modern age all our soils are
depleted of vitamins and minerals and particularly Mg.  So much junk food is available, very little of which will have any Mg.  All these new medical conditions have slowly been increasing over the years, while our intake of Mg has dropped to an average of 175-225mg per day.
So what has Mg deficiency to do with these conditions?
Well, everything actually.  This mineral is one of the most vital for the human body (and for all other animals and plants).  If you don't have enough in your body, your system will start to break down.  One of the first symptoms will be fatigue, physical and mental.  Why is this?  Unless Mg is present to activate our energy process through a substance known as adenosine triphosphate or ATP, our bodies cannot function.
Mg-ATP
ATP is the energy currency in our cells' energy factories (mitochondria).  Put simply, ATP is essential for life and Mg is the mineral nutrient that brings life to ATP.  When scientists discuss ATP they are almost invariably referring to the activated form of ATP known as Mg-ATP.  For convenience, the Mg  prefix is often dropped which is a pity because it just serves to hide the importance of this mineral.  The correct notation for this magnesium-bound compound is Mg-ATP.
But what has Mg deficiency got to do with heart disease?
Again, everything.  At the last count, an average man of 150lbs has 37.2 trillion cells, each one needing Mg.  The incidence of heart disease has been rising at an alarming rate, at the same time intakes of magnesium have been declining.  Mg deficency will lead to many disruptions within the body that will threaten virtually every bodily system.  If Mg is not present in enough quantites to activate ATP, then energy production will be compromised. The heart will be starved of its energy and problems will ensue. The human heart cycles around 6kgs of ATP per day!!  Without Mg to activate this enzymatic process, the necessary energy will not be produced and this specialised muscle, the heart, will slowly start to deteriorate.
So why aren't we told about this by our medics?
Unfortunately, Mg is a vital nutrient mineral that is mostly overlooked and/or ignored by the medical profession.  This disregard and failure to correctly diagnose a Mg deficiency, will result in potentially life threatening health problems within the cardiovascular range of diseases.  This is apart from the misery it can cause to those with the above conditions such as Tourette's and Epilepsy.  Not recognising a Mg deficiency gives rise to mis-diagnosis which is then treated with serious and unnecessary pharmaceutical drugs, administered to patients who often don't even need them.
And then there's electrolyte imbalance!
As well as the necessity of Mg for producing our energy needs, Mg is essential for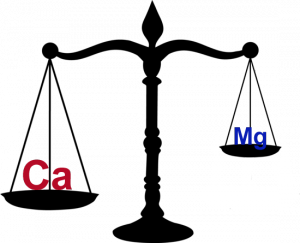 controlling the Calcium (Ca) in our bodies.   At the cellular level, Mg controls the 'gates' which open and close admission of Ca into our cells.  Too much Ca in our cells can be devastating and can cause cell death.  This continual control, means Mg needs to be in plentiful supply to efficiently regulate the movement of Ca in and out of our cells as well as ensuring Ca is laid down in our bones and teeth.  Generally, Mg and Potassium (K) reside within our cells and Ca and Sodium (Na) reside outside of our cells.  Out of these 4 vital electrolytes, Mg is the key player.  Without it, none of the other electrolytes will work efficiently.  Even if you are replete in K for instance, it will not be available to the body without enough Mg being present.
Without Mg, Ca migrates and calcifies!
Ca should be dissolved in our blood and laid down in our bones and teeth.  It shouldn't be able to migrate to our soft tissue and calcify which is exactly what it does if Mg is not there to control it.  Excess Ca can activate and over excite our sympathetic nervous system (SNS).  This controls our automatic and unconscious functions.  Two  important SNS functions are the "fight-or-flight" response and the inflammatory process.
Excess Ca is dangerous
Excess Ca will over-stimulate these procedures causing an inflammatory deluge. This over response leads to chronic inflammation and at the same time increases levels of stress hormones.  Any kind of stress is the primary depleter of Mg, leading to an electrolyte imbalance.  The inflammatory process produces plaque, excess Ca in the blood thickens and calcifies.  The hardened plaque narrows the arteries,  resulting in cardiovascular diseases such as arrhythmia, angina, heart attack etc..
Why aren't we prescribed Mg supplements?
It's a mystery to me, especially as your heart specialist knows about this problem.  Have you heard of a CC scan.  Do you know what it stands for?  It stands for a 'Coronary Calcium Scan'.  The Mayo Clinic describes it as follows:   "A heart scan, also known as a coronary calcium scan, is a specialized X-ray test that provides pictures of your heart that can enable your doctor to detect and measure calcium-containing plaque in the arteries."   The image shows severe calcification of the left anterior descending coronary artery (red arrow), the portion of the circumflex coronary artery within the imaging plane (white arrow) and the aortic root around the origin of the left main coronary artery (yellow arrow).
Why have we not been educated?
You may now be wondering why is it that your cardiologist knows that Ca can migrate and calcify in the arteries and heart and why does he not give advice to you, his patient, on how to avoid this calcification.  Why are we not being told to lay off the Ca and supplement with Mg?  Why not use preventative measures rather than wait until we're so sick that nothing can be done other than heart surgery and drugs?  Why are we not told in our younger years, what we need to do to protect our hearts?  Why do we have to put up with this misery when there is a simple answer to much of the cardiovascular diseases that we suffer today?  This inexpensive vital mineral would save millions of lives and save us millions of dollars?  What's going on?  Has it anything to do with Big Pharma and profits?
Mg controls stress
With a plentiful supply of Mg, this inflammatory response and nutrient deprived stress would not occur.  Ca would be completely dissolved in the blood so there would be no Ca deposits.  Any inflammatory response would go through its process and heal any damage instead of spiraling out of control.  ATP production would be at optimum levels which will keep the heart and cardiovascular system and you, energised and healthy.
Protect yourselves.
The reason I cited those childhood diseases at the start of this post was to convince you that a Mg deficiency can start from the womb (preeclampsia, gestational diabetes).  If your child or you, show symptoms of Mg deficiency, do something about it.  Mg is a completely harmless but vital mineral nutrient that is necessary for all life.  Don't let your child become slowly deficient.   Don't ply your child (or yourself) with excessive Ca.  We get plenty of Ca in our modern diet with the food manufacturers fortifying many of our foods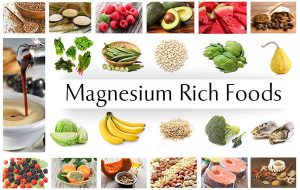 with it.  A normal wholesome diet, will provides plenty of Ca.  Mg is the nutrient in short supply, so be aware and watch out for symptoms before they get a hold.  Make sure your diet contains Mg rich foods.  Supplement with good quality Mg such as ReMag, Ionic Mg or Mg Citrate powder.
Magnesium will change your life and protect you and your loved ones from a plethora of diseases.  Check out Mg deficiency symptoms.
"Most modern heart disease is caused by magnesium deficiency."
Dr Mildred S. Seelig.
"Without enough magnesium, cells simply don't work."
Dr Lawrence M. Resnick
"There is a solution to our health woes, a tragically underutilized remedy that has been with us for decades: magnesium."
Dr Dennis Goodman
"Living without adequate levels of magnesium is like trying to operate a machine with the power off."
Dr Christiane Northrup
"It is shocking, frankly, how little people know, how little doctors know, about this vital mineral (magnesium)."
Dr Jay S. Cohen
"Magnesium is the most important mineral to man and all living things".
Dr Jerry Aikawa
"Research has overwhelmingly demonstrated the critical relationship between low levels of magnesium and cardiovascular disease."
Dr Julian Whitaker
and a PubMed Hypotheses:
"It is highly regrettable that the deficiency of such an inexpensive low toxicity nutrient results in diseases that cause incalculable suffering and expense throughout the world."¹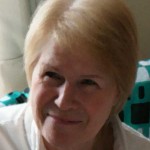 1.   The multifaceted and widespread pathology of magnesium deficiency Johnson S1. Med Hypotheses. 2001 Feb;56(2):163-70. PMID: 11425281 [PubMed – indexed for MEDLINE]
Spread the word!
Summary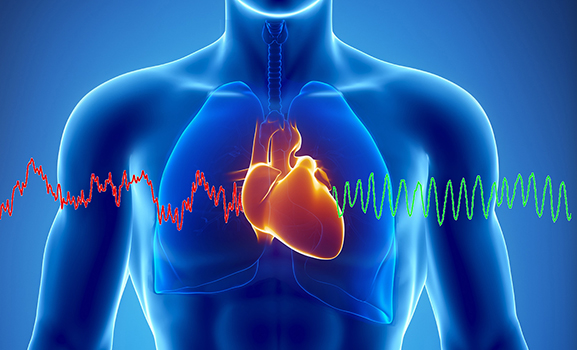 Article Name
Early Signs - Heart Disease
Description
In this post 'early signs - heart disease' I really want to drive it home to everyone, why most heart disease occurs...
Author
Publisher Name
https://magnesiumandhealth.com
Publisher Logo