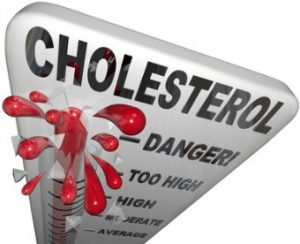 Has your doctor told you your cholesterol is too high?  Are you now trying to decide what the best diet is to reduce your cholesterol levels?  Have you been put onto a statin drug?  Is high cholesterol and diet connected?
This post will give you a healthy alternative to reducing and stabilizing your cholesterol.
When it all started
High cholesterol and diet has been connected now for decades. It was in the 1950s that cholesterol started to be associated with heart disease.  A solution needed to be found for the high incidence of heart disease which was rising at an alarming rate.  There seemed to be strong evidence that cholesterol could be the culprit along with a high fat diet which caused the atherosclerosis and increased the risk of heart conditions. This was the start of the recommended low fat and low cholesterol diet which is still advocated today in our modern world.
What is cholesterol?
Cholesterol is a fatty substance known as a lipid.  It is taken in by the body from the food we consume and is synthesized by our cells.  It is a necessary component of all tissue and cell membranes and is vital for such hormones as testosterone, estrogen and progesterone, as well as the stress hormones.  It is converted to vitamin D when our skin is exposed to sunlight.

Cholesterols have different densities
It was total blood cholesterol that was considered as an indicator to monitor health but now we know that there are different types of lipids in our system.  Research discovered that cholesterol was attached to other components of fat and protein which formed cholesterol lipoprotein complexes.  These are now classified according to their density of high, low and very low density.
Good and bad cholesterol
High levels in the blood of LDL (low density lipoproteins) and VLDL (very low density lipoproteins) are associated with hardening of the arteries.  These are often called 'bad cholesterol'.  HDL (high density lipoproteins) are called the 'good cholesterols' which are beneficial and actually transports fat out of the arteries, preventing the formation of plaques.
Blood levels of HDL that are too low are considered a marker for heart disease.  TG (triglycerides) are also another type of fat which increases the risk of heart disease so they are put together with LDL and VLDL.  We hear about 'high cholesterol' a lot but as you can see, there are different types and this simplification is a little misleading.
The high fat diet
There is evidence that a high fat diet in both animals and people have a negative effect on the arteries and the heart.  But did you know that there is strong evidence that those with a magnesium deficiency that also consume a high fat diet will have a higher likelihood of arterial damage.  This is because magnesium alleviates injury caused by the harm from excess fat. Magnesium is actually in control of how and when cholesterol is produced.
Clinical studies
Way back in the mid 20th century, it was reported that magnesium supplements could reduce high cholesterol levels in laboratory animals.  A few years on it was suggested that a combination of high fat in the diet and low levels of magnesium could be responsible for the higher levels of cholesterol found in those Australians who had immigrated from Europe as against the levels of magnesium in native Australians.
Several clinical studies since, have confirmed this hypothesis, with results of 18 studies on humans showing that taking magnesium supplements can normalize cholesterol levels.  The results showed total cholesterol dropping by up to 23%,  LDL cholesterol dropping by up to 18%, TGs dropping by up to 42% and HDL cholesterol levels rising by up to 11%.
Research mostly ignored
Magnesium and cholesterol research has in the main been either ignored or dismissed for one reason or another.  The positive results of these studies have not been dissemminated to the medical fraternity which means that medics rarely prescribe magnesium for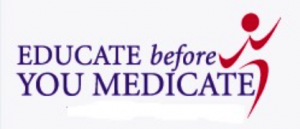 elevated cholesterol levels.  This is either because they are ignorant of the facts or they would rather prescribe a pharmaceutical drug which the pharmaceutical companies will obviously be pushing and giving medics incentives to prescribe.
How does magnesium control cholesterol?
Magnesium controls a crucial step in the enzyme driven process that stops or starts production of cholesterol.  Cholesterol is produced after a series of reactions that start with the conversion of a compound known as HMG-CoA to a compound known as mevalonate which is a fatty acid derivative.  Mg-ATP (magnesium activated adenosine triphosphate) deactivates the limiting enzyme HMG-CoA reductase inhibiting activation of mevalonate.  With adequate magnesium levels, the regulation of this enzyme can stop or decrease the production of mevalonate, therefore regulating the amount of cholesterol production depending on the body's needs.
Cholesterol is important
If there is a magnesium deficiency, the conversion of HMG-CoA to mevalonate is not controlled therefore continual cholesterol production can give rise to atheromas, fatty deposits in the arteries.  This is why the body regulates production of cholesterol because it is needed for many processes not least the sex hormones and the adrenal corticosteroids as well as vitamin D.  The enzymes necessary for these process are activated by magnesium.  So, if there is too much cholesterol, it can be harmful and conversely if they is too little cholesterol, it can be just as harmful.  It has to be regulated and it won't be without magnesium.
So what will the doctor prescribe?
Well, statins of course.  Statins are excessively prescribed for patients who have high cholesterol but at the same time, have never had a cardiac event.  Studies investigating the use of statins with a data pool of 65,000 plus people showed that no benefit was gained for patients who had never been diagnosed with a cardiovascular disease.  In fact for some, taking statins may do more harm than good and the question is asked.  Why are so there so many patients on statins when they've never had a stroke or heart event?  Why prescribe this drug, with its unpleasant side effects, if it doesn't prevent heart disease?  Some speculate that it could have something to do with money! God Forbid!
Let's compare statins with magnesium
Both statins and magnesium target the enzyme HMG-CoA reductase but magnesium also targets LCAT.  Now LCAT stands for Lecithin-cholesterol acyltransferase which is an enzyme that actually converts LDL cholesterol into HDL cholesterol and magnesium activates this enzyme.  That means that the action of magnesium actually increases HDL (good) cholesterol whilst decreasing LDL (bad) cholesterol.
Statins actually inhibits or poisons HMG-CoA reductase, but magnesium naturally regulates and controls it.
Both statins and magnesium reduce LDL.  Statins sometimes raises HDL but magnesium naturally raises HDL while reducing LDL.
Both statins and magnesium prevent clot formation, except magnesium does it naturally.
Both statins and magnesium reduce inflammation but again magnesium does it naturally.
Statins and magnesium also both slows and/or prevents atherosclerotic plaques from forming.  Magnesium will do this naturally with no side effects.
Statins raise liver enzymes past normal.  Liver function has to be checked regularly with statin use.  Magnesium does not raise liver enzymes.
Statins can cause a nasty condition called myopathy which is a disease of the muscles.  Magnesium actually prevents myopathy.
Statin drugs have many side effects.  Magnesium has no side effects.
And the health benefits?
Results of 16 research studies, 8 on statins and 8 on magnesium produced the following results.
Statin drugs:  17-22 percent drop in overall mortality, 24-28 percent drop in heart disease mortality and 13-45 percent drop in heart disease events.
Magnesium:  37-80 percent drop in overall mortality, 71 percent drop in heart disease mortality and 49-76 percent drop in heart disease events.
How the body treats statins
A statin is a drug and since the body will treat it as a toxin, the body will do its best to eliminate it in various ways depending on whether it is water soluble or fat soluble.  In any event, it will be excreted from the body at various rates in a few hours or a few days.   So to keep the statin working it has to be taken continuously on a daily basis.  If not the enzyme it targets will not be inactivated.  Purposely putting a toxin into the body should be a last resort.  If there is a natural remedy, why not use it!
How the body treats magnesium
Because magnesium is an essential and natural nutrient, the body will not be trying to eliminate it but more conserve it and store it for later use.  It still has to be consumed daily through water or food or by way of supplementation.  If the body perceives levels are low, it will do its best to keep vital organs and processes, such as the heart supplied with this vital nutrient the lack of which can actually cause sudden cardiac arrest.
Magnesium does not have to be processed by the liver because it's not a toxin and will be excreted by normal processes if there is too much in the body.  Because it is a nutrient rather than a drug, it has no side effects other than diarrhoea if taken in too big a quantity at once.
So how about your diet?
If your doctor advises you to review your diet, that's good advice.  But don't get hung up over fat.  There are many good fats out there including organic coconut oil and a high quality extra virgin olive oil.  If he says your cholesterol is too high, look at taking a magnesium supplement.
 Eggs are full of nutrients
Don't be frightened of eggs.  They've had a bad press in the past but have been completely exonerated.  They are the finest source of nutrients you can eat as long as they are at least free range and at best organic.  Don't forget what the egg has to have within it.  All the nutrients to produce a living creature that can run as soon as it comes out of the egg.  Use your common sense with your food intake.  Don't eat junk food, don't consume fructose corn syrup, don't drink sodas, don't use transfats and keep your sugar consumption low.  Don't use artificial sweeteners except stevia, which up to now, has not shown to have any adverse effects.

If you've been told your cholesterol is high, don't panic, use a good quality magnesium supplement like magnesium chloride solution or magnesium citrate.  Don't buy cheap supplements, they're cheap for a reason.  Your cholesterol levels will soon be stabilized and you can go about your daily life without stressing over cholesterol.  You will also be protecting yourself from a plethora of other diseases and conditions, have a look around this site and you'll see what I mean!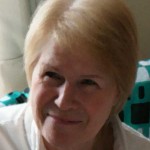 Lastly, if you are prescribed statin drugs and you have never experienced a cardiovascular or heart event, question your doctor as to why.  You are now more informed, try informing him and the best of luck!
Spread the word!
Summary
Article Name
High Cholesterol and Diet
Description
Has your doctor told you your cholesterol is too high? Have you been put onto a statin drug? Is high cholesterol and diet connected?
Author
Publisher Name
https://magnesiumandhealth.com
Publisher Logo