Aspartame Dangers will shock you!
Do you drink a diet coke or other diet sodas?  How many  sugar free yoghurts do you eat?   Read Aspartame Dangers and be shocked. What about aspartame flavoured cereal, chewing gum, puddings, cakes, juices or one of the other 6,000 products that contain aspartame?  Aspartame Dangers will go into how this chemical affects your body.  If you have time, take a look at this video:  (See Part 2 and Part 3 of this trilogy).
NutraSweet and others
Aspartame is commonly known as NutraSweet, Equal, Spoonful, Equal Measure etc.  You will be shocked at how this poison was passed initially by the FDA (Food and Drug Administration).  Now it is consumed by millions but will you keep using it after reading
this post?
But first, I want to relay to you how aspartame was passed as safe by the FDA. This was without proper research, with fraudulent and misleading studies by the then aspartame producing company G D Searle. As well as this, political misdemeanours abounded by Donald Rumsfeld, the CEO of Searle at the time of FDA approval.
How it started
The story starts way back in 1965, when a sweet substance was discovered, quite by accident, by James M. Schlatter, a chemist working for G D Searle & Company.  He was working on an anti ulcer drug. After some of the powder was spilt he licked his fingers to pick up a piece of paper and noticed a very strong sweet taste…
A long story
The story of aspartame is a long one, too long to cover in this article so I will try and give you the salient points. This will allow you to make an informed decision as to whether you wish to continue consuming it.
A good place to start
In the spring of 1971 a neuroscientist Dr John Olney was studying MSG (monosodium glutamate). He informed Searle that his studies had revealed that aspartic acid, one of the ingredients of aspartame, caused holes in the brains of infant mice.  (Dr Olney was responsible for having msg removed from baby foods).  One of Searle's researchers, Ann Reynolds, confirms Olney's findings in a similar study.
Controversial studies
In November 1971, Searle started a 115 week study (No. E-77/78) to test aspartame with 360 weanling albino rats, 190 of each sex.  They also did 2 other studies using mice and it was these particular studies that caused much controversy.
FDA approved aspartame
The FDA approved aspartame in July 1974 for limited use as a sugar substitute for sweetening hot beverages, cereals, gum and dry bases. It was not approved for baking goods, cooking or carbonated beverages.  FDA scientists found serious flaws in 13 tests related to genetic damage which was submitted by Searle.  So why did they give their approval?
A formal objection
in August 1974, a formal objection was filed.  Dr John Olney, James Turner and Label Inc. (legal action for buyers' education and labeling) expressed serious concerns  They stated that they believed that aspartame could cause brain damage.  Aspartame's effects on children was of particular concern to them.
Concerns over other drug studies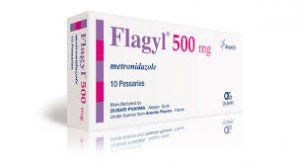 We're only talking about aspartame here. But in July 1975 the FDA commissioner Dr Alexander Schmidt appointed a Task Force to look into 25 studies for the drugs Flagyl, Aldactone, Norpace and Aspartame.  This was because of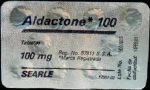 concerns of Searle's responses to queries about the testing of their drug Flagyl. Also there were serious and unexpected side effects from other drugs Searle developed.   The Olney studies and information, started controversy within the FDA as to the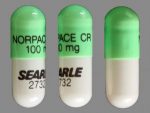 validity of Searle's research of aspartame and other drugs.  All of the studies were either by Searle or done for Searle, ie. Hazleton Laboratories.  Eleven of the studies involved aspartame.

Approval put on hold
In December 1975 there was a hold of approval by the FDA for aspartame, due to findings of the Task Force.  The evidence of the aspartame pivotal studies were protected under FDA seal on December 3rd 1975.
Searle building an aspartame facility
Meanwhile, Searle was building a production facility for aspartame and had so far spent 19.7 million dollars.   On 8th December 1975, stockholders filed a class action lawsuit against Searle. They accused them of concealing information regarding the quality of research at Searle. This being in violation of the Securities and Exchange Act.
500 page report completed.
In March 1976 a 500 page report by the FDA Task Force was completed.  Here are some of the conclusions from this report. Searle's research practices have been taken from Mark D. Gold's FDA Dockets Submittal which has all relevant references therein.
"We have noted that Searle has not submitted all the facts of experiments to the FDA, retaining unto itself the unpermitted option of filtering, interpreting and not submitting information which we would consider material to the safety evalution of the product….Finally we have found instance of irrelevant or unproductive animal research where experiments have been poorly conceived, carelessly executed, or inaccurately analyzed or reported."
and
"Some of our findings suggest an attitude of disregard for FDA's mission of protection of the public health by selectively reporting the results of studies in a manner which allay the concerns of questions of an FDA reviewer."
Worrying research practices
"Excising masses (tumors) from live animals, in some cases without histologic examination of the masses, in others without reporting them to the FDA."  When Searle's representatives were questioned they stated "these masses were in the head and neck areas and prevented the animals from feeding."
"Failure to report to the FDA all internal tumors present in the experimental rats, e.g., polyps in the uterus, ovary neoplasms as well as other lesions."
"Instead of performing autopsies on rhesus monkeys that suffered seizures after being fed aspartame, the company had financed a new monkey seizure study with a different methology that showed no problems."
Animals which had died were sometimes recorded as being alive and vica versa. "These include approximately 20 instances of animals reported as dead and then reported as having vital signs normal again at subsequent observation periods."
"Never seen anything as bad as Searle's studies!"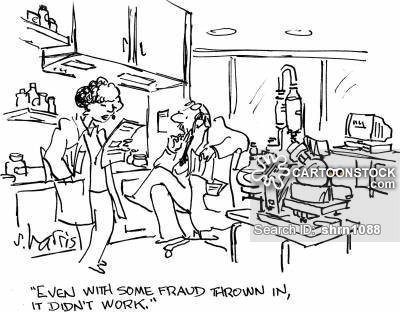 Phillip Brodsky described the 1975 FDA Task Force members as some of the most experienced drug investigators.  Brodsky was the lead investigator. He went on to state that he had never seen anything as bad as Searle's studies.
The FDA Commissioner at the time, Alexander Schmidt stated "[Searle's studies were] incredibly sloppy science.  What we discovered was reprehensible."
Senator Kennedy says "profoundly disturbing."
Senator Edward Kennedy at the April 1976 hearings, before the Senate subcommittee on Labor and Public Welfare stated: "The extensive nature of the almost unbelievable range of abuses discovered by the FDA on several major Searle products is profoundly disturbing."
An independent study
To finish Part One of this post, take a look at this research. This was done by an independent researcher who just wanted to know the truth. Victoria Inness-Brown started the study because of concerns for her family who drank many diet sodas.
Victoria came across 'The Bressler Report' which we will discuss in Part 2. Hence, she decided to do her own experiment so she could see for herself if aspartame did actually produce tumours.  She used rats for the study, 108 of them that she raised herself.  Victoria had a control group as well as an experimental group.
NutraSweet used in study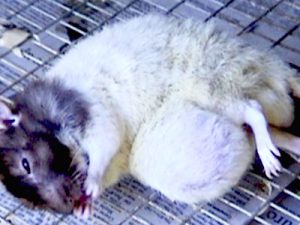 She could not obtain the pure form of aspartame because she wasn't a food manufacturer consquently she used NutraSweet which she put into the rats' water.  The rats were given the acceptable daily limit or acceptable daily intake (ADI). This is set by the FDA which is 50mg per kilogram.  The research took 2.5 years, ie. 30 months to complete.  Also, she had no help with finance but stated that it wasn't too expensive to do the study, just time consuming.  She did all the care for the animals and was meticulous with recording her research.
As you can see by the images here, the results of the study are quite horrendous.  If you wish to look at more information regarding this study you can go to her page at  www.AspartameExperiment.com. or check out the narrative of her special interview with Victoria Inness-Brown and Dr Mercola.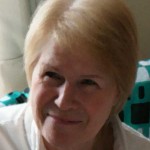 In Part 2 of this article, the Bressler Report is instigated by the FDA and Donald Rumsfeld joins G D Searle. President Ronald Reagan comes to power in 1981. Approval of aspartame comes soon after.
Spread the word!
Summary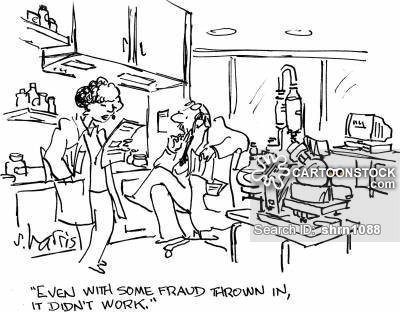 Article Name
Description
Do you drink a diet coke or diet sodas? How much sugar free yoghurt, puddings, cakes, juices etc. do you consume? Aspartame Dangers will shock you!
Author
Publisher Name
https://magnesiumandhealth.com
Publisher Logo