How do you know if you're magnesium deficient?
Simple. Have a look at the magnesium deficiency symptoms below and see how many of them relate to you.  Nearly the whole of the population is thought to be magnesium deficient to some degree.
Lacking in energy and always tired
ADHD
ADD
Seizures
Epilepsy
Back pain or painful muscle spasms
Brain Fog
Fibromayalgia –  Credit: Mikael Häggström
Insomnia
Osteoporosis
Kidney Stones  Credit: Blausen Gallery 2014
Cramp
Muscle Weakness
Twitches, particularly around the eyes
Vertigo
Constipation
Gallbladder Disease
Irritable Bowel Syndrome
GERD
Gum Disease
Anxiety
Glaucoma
Neck pain and cramps
Restless Leg Syndrome
Angina – Credit: Blausen Gallery 2014

Blood Pressure (Hypertension)
Asthma
Diabetes
Heart Arrhythmia
Palpitations
Depression
Cystitis
Raynaud's Syndrome
Adrenal Fatigue
But the most serious problem…
The list is extensive with the above just being a few, but the most serious of problems that could be eleviated with magnesium supplementation is the biggest killer in the world Ischaemic heart disease or coronary heart disease (CHD). It is responsible for more than 73,000 deaths in the UK per year and in the USA 610,000 deaths each year are caused by CHD which is 1 in every 4 deaths.  CHD is the scourge of the masses and many of these deaths could have been avoided if just one nutrient was not depleted in the body and constantly monitored.  Credit: Coronary Arterial Plaque. Blausen Gallery 2014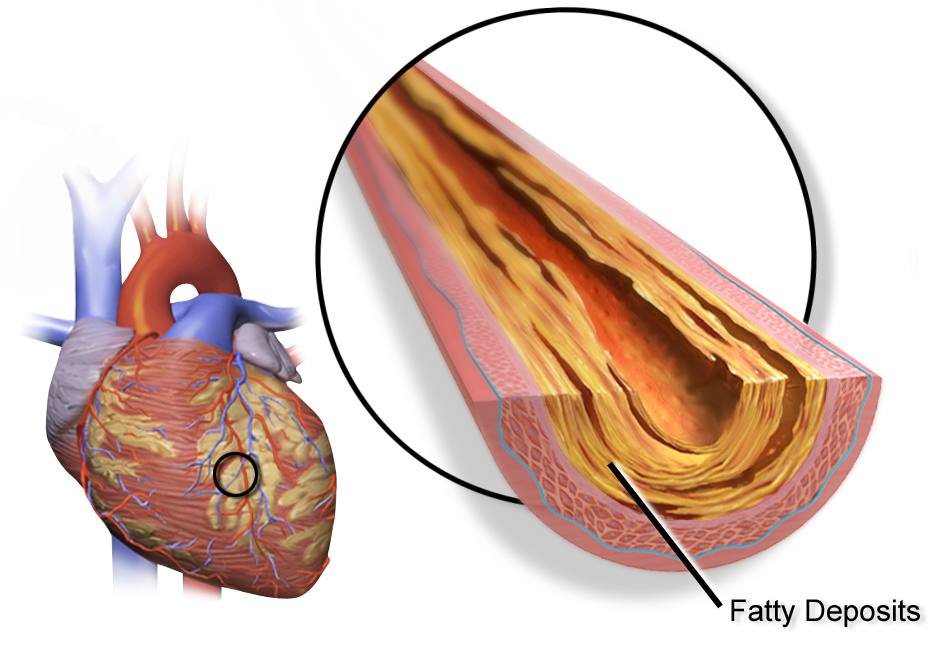 Dr Carolyn Dean wrote in her book 'The Magnesium Miracle' "Calcium can precipitate out of the blood and deposit in the lining of arteries, causing hardening of the arteries (arteriosclerosis). It can coat and stiffen cholesterol deposits (plaque) in the arteries leading to atherosclerosis. This, in turn, can cause blood pressure to rise as well as increase the risk of heart attack and stroke. Calcium can even deposit in the brain. Many researchers are investigating it as a possible cause of dementia, Alzheimer's and Parkinson's disease".
The Last Post…
Take a look at my post below, about the problems with Calcium if Magnesium is not present in enough quantities to control it.
Finally
I would be most surprised if you did not have at least one or two of the above symptoms. Even so, despite the fact you may be as fit as a fiddle, please make sure your Mg is at optimum levels. The 300mg – 400mg is a minimal to aim for and don't forget to take into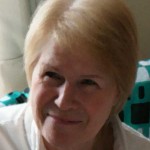 account your weight and the Mg in your food.  A slender 5ft tall woman will need less than a 6ft plus heavy built man.  I am a 160 lb woman, an inch or two short of 6ft and I make sure I get at least 600mg of magnesium per day including what's in my daily food.  IMHO Mg Chloride is by far the best supplement as it is completely bio-available.
Spread the word!
Summary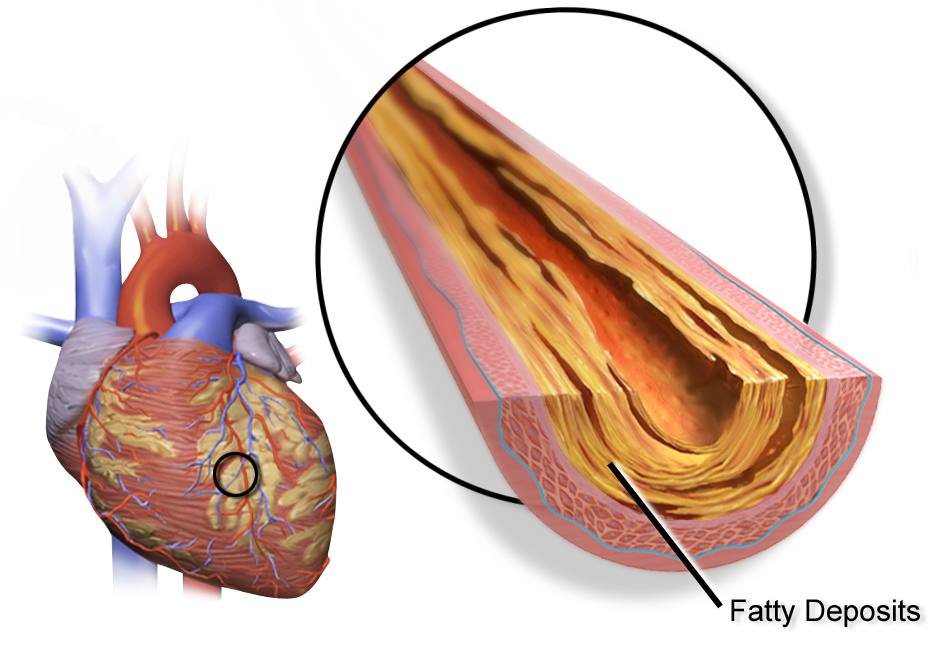 Article Name
Magnesium Deficiency Symptoms
Description
The reader has a listing of all known symptoms of Magnesium deficiency, including Heart Disease and Stroke. There is information on what can be done to alleviate the symptoms by way of supplementing with certain Magnesium salts.
Author