Can sepsis be cured? I was watching an advert about guide dogs for the blind and two people were in the ad. One had a guide dog already and the other was hoping to get his own guide dog soon. They both had gone blind, one from a spinal infection and the other from sepsis.
There is a treatment for sepsis and infections!
Contemplating the advert, I was wondering why it was that these two people had gone blind in the first place. Was it a case of not getting treatment quickly enough or was it a case of not being given a treatment, that is known to control and clear up sepsis and other infections quickly and effectively. Given this treatment it is highly likely these two people would not have gone blind.
No side effects
This treatment is known to be harmless even at high doses but still lies in obscurity as far as allopathic medicine is concerned. It does not interfere with other treatments and in most cases enhances therapies such as chemo. But the problem with this therapy is, it's not a drug! It is a natural vitamin which has been proven to help and sometimes cure certain dreadful diseases and conditions, including cancer.
The case for large dose vitamin C infusions has been lingering these past 40 plus years after two times nobel prize winner Linus Pauling first indicated it's miraculous benefits for many diseases. He was ridiculed and vilified by allopathic medics and other closed minded medical professionals. It's a shame that new innovations such as IVC are left by the wayside and ignored by bigotted medical professionals and slagged off by pharmaceutical industry propaganda.
How many lives would have been saved…
If this amazing natural treatment had been properly researched and recommended when first it was discovered, we would have saved millions of lives from death by septic shock and other distressing conditions like blindness. How long will it be I wonder, before this therapy becomes widespread and a recognised treatment for a plethora of deadly conditions. How many people will die and suffer needlessly before IVC administration is approved. If you were dying of sepsis, would you not want your physician to try it?
Vitamin C's long history
Even before Linus Pauling, there is a history of IV administered Vitamin C,  which started in 1943 when Frederick Klenner M.D. cured people suffering from polio, not to mention measles. But here we are 70 years on and only now is intra-venous vitamin C (IVC) on the lips of many naturopaths and medical doctors alike. But still there is prevarication and scepticism. Are pharmaceutical companies behind this dragging of feet? Just follow the money! With this treatment, there are no profits to be had because it is natural and cheap. In fact, if this treatment was the gold standard, the pharmaceuticals would be in real trouble.
Limey?
Why do you think the English are called 'limeys'. It's because their sailors, way back when facing Napoleon, won the day because they had citric fruits and juice to stave off the dreaded 'scurvy'. Napoleon's sailors were sick with scurvy and despite being superior in numbers, succumbed to an undermanned British navy. All because they had a supply of citrous fruits.
Back in 1747
The first study was carried out by Scottish Royal Navy surgeon James Lind in 1747. He spent 8 weeks on HMS Salisbury where there was an outbreak of scurvy. Twelve sailors with the disease were put together in the same part of the ship. Lind gave them all the same diet but split them up into pairs.  Each pair had additional rations. For example one pair had to drink half a pint of seawater each day and another pair had a quart of cider. However two of the sailors were each given one lemon and two oranges to eat each day. After nearly a week, one of them recovered and returned to duty and the other was well enough to carry on nursing the remaining ten sailors.
A Treatise
In 1753 Lind wrote a 'treatise' about the experiment. This treatise was effectively ignored. It was not until 1795, after Lind had died, that his discovery was adopted. Even so, other countries were very slow to use this obvious cure for scurvy. In fact, scurvy remained a serious problem during the American Civil War. How slow-witted was that!
Pioneering doctors
Coming back to the present time, there are doctors not frightened to try intravenous vitamin C (IVC), despite it not being recognised by the FDA. Dr Paul Marik received a paper from a Prof. Berry Fowler from Virginia Commonweath University. Dr Marik is a critical care specialist at the Sentara Norfolk General Hospital and is an EVMS (Eastern Virginia Medical School) doctor and researcher.
Dr Marik's first IVC patient
"We had a young woman who was dying from overwhelming sepsis," Dr. Marik recalls. "She was critically ill and I knew absolutely that she was going to die. When you are faced with that situation, you ask yourself, is there anything else I can do?" He remembered the paper Prof. Fowler had sent him and treated the woman with similar doses as indicated in the research. The next day he came in and to his astonishment, the woman was recovering. She was out of the Intensive Care Unit (ICU) within a couple of days. Dr Marik has now treated many patients, the majority of whom have survived despite being on death's door.
Professor Alpha (Berry) Fowler
The originator of the paper is Professor Alpha (Berry) Fowler III, from the VCU Johnson Center for Critical Care and Pulmonary Research. He actually conducted a double blind study at his hospital.
How it worked was a patient came into the intensive care unit, dying from septic shock. The pharmacy was enrolled in the study and after a call to them from ICU, they would send bags of fluid to be administered to the patient. Neither the nurses or the pharmacy knew which of the bags were placebo and which were IVC.
A few week in…
After a few weeks into the study, the nurses started to get wise as to who had had the IVC. Some of the patients were making remarkable recoveries and the nurses came to Dr Fowler and told him that they knew who was receiving the IVC. The nurses explained "We know who's getting the IVC because their blood pressure immediately comes up. They start waking up, they're feeling better, they start eating right away."
Prof. Fowler says…
This ground-breaking research indicates that ascorbic acid (vitamin C) has the potential to be an effective therapeutic agent against sepsis. Prof. Fowler states that bacterial, viral, and fungal sepsis kills more than 350,000 Americans each year?  "Think of two fully loaded 747's crashing every day. That will give you an understanding of the number of lives lost each year." he says.
Humans can't make vitamin C – goats can!
Dr Hunninghake, a vitamin C expert from the Riordan Clinic explains that humans, guinea pigs and some primates have lost the ability to make their own vitamin C. Giving high doses of vitamin C is simply what most animals do naturally. "They make their own vitamin C in higher doses when they're sick. If you take the goat – the goat is the champion – it can make 10-12,000 a day. But if it's sick, it can make 100,000 milligrams (100 grams) of vitamin C a day."
Similar doses given at the clinic
These are the equivalent doses that the Riordan clinic will give to a very sick cancer patient or someone with an infectious disease. Infusions are more convenient than taking vast amounts of tablets every hour.
Get the tissues out!
If you have time, take a look at this video explaining how vitamin C saved a man with terminal swine flu. Another example of how an infection is cured by a simple nutrient.
What is sepsis exactly?
According to the British NHS (National Health Service),
"Sepsis can be triggered by an infection in any part of the body. The most common sites of infection leading to sepsis are the lungs, urinary tract, tummy (abdomen) and pelvis.
Sepsis may develop when you're already in hospital. For example, you're more likely to develop sepsis if:
you've recently had surgery
you've had a urinary catheter fitted
you have to stay in hospital for a long time"
A crime against humanity
Vitamin C benefits have been known about for centuries but still IVC treatment is ignored by mainstream medicine. It would appear that these medicinal fraternities are as weak-minded today as they were in the American Civil War. There is no excuse for not trying a treatment that has saved others and is harmless, with no side effects. If a patient is dying anyway, what's the problem? What is there to lose? It is a crime against humanity.
If you get sepsis
If you are unfortunate enough to contract sepsis, ask for IVC treatment. If you are a relative of someone with sepsis, suggest IVC. It is your right to insist on this life saving therapy. You could recommend they consult Dr Paul Marik's and Professor (Berry) Fowler's work.
Natural remedies are vilified
There are many natural treatments that are vilified, ridiculed and called quackery, just because they are naturopathic, not allopathic. This stupidity and greed is costing the lives of millions. Despite the overwhelming evidence that IVC can treat and cure various complaints including sepsis, many will die needlessly, probably in the name of profits, or the lack thereof.
Doctors of the future, stand up and take action
Hopefully, more doctors will buck the trend and start using IVC and other natural treatments that have been found to save lives or improve quality of life. Patients deserve to be given the best treatment with the least side effects. Natural treatments invariably do just that.
Spread the word!
Summary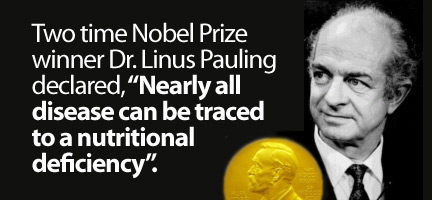 Article Name
Description
Can sepsis be cured? There are doctors not frightened to try intravenous vitamin C (IVC), despite it not being recognised by the FDA.
Author
Publisher Name
https://magnesiumandhealth.com
Publisher Logo