Questions and Answers.
In my last post, I posed some questions about why we are being misled and deceived about many issues of health but particularly the vital importance of keeping Magnesium (Mg) levels replete and at the same time, not overdosing on Calcium (Ca).
I will answer those questions below. Perhaps you will not agree with my answers but then you do have the opportunity of putting your thoughts in writing by commenting on this post!  Or perhaps you have your own questions?  We'd love to hear from you!
The vital balance of Mg and Ca
Question 1 – Why are we not being educated by the medical profession on the importance of this vital balance?
My Answer – Did you know that the medical fraternity do not learn about diet, minerals, vitamins and other nutrients in their general medical training, they learn about sickness and drugs.  Why is this? Because much of the medical education is funded by drug companies.  Big Pharma certainly will not have any vested interest in promoting natural nutrients.  There's no money in it and you can't patent something natural.  They are just large companies who need to make large profits, often at the expense of your health!
Why drugs when there's a natural remedy?
I was speaking to a young woman who had recently just had her first child.  She said she had been put on a blood pressure drug but was now complaining of heart arrhythmia.  This is a young mother who had been put on a drug which will likely be prescribed to her for life.  Upon my suggestion of supplementing with Mg, she said she would ask her doctor first.  I sighed inwardly, knowing that her doctor would probably dismiss the use of Mg and give her another drug for her arrhythmia.  I gave her a sample of Mg Chloride solution hoping she would try it before going to the doctor…
Is it something more sinister?
Is there something more sinister going on.  Could it be that Big Pharma are pushing their drugs onto the medical profession?  Could Big Pharma be actually paying doctors to prescribe their drugs?  Pharmaceutical and medical device companies made payments of $3.48 billion to doctors and other health care professionals in the five-month period from 8/1-12/31/2013. (Thomas et al, 2014).
Don't be afraid to try naturopathy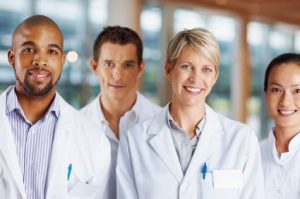 We are too trusting of doctors.  Doctors are only human and don't know everything.  We can easily do our own research in the field that is to do with our own condition.  We know more about how we feel than any doctor does.  Please take it as read that I'm not advocating not consulting your doctor, I'm talking about doing your homework with regards to your own health and discussing it with your doctor.  Don't be afraid of your medics, they are there to serve you the patient.  If he won't listen to you, go elsewhere.  Don't be afraid to try a naturopathic doctor.  These are often trained medical doctors who use both allopathic and naturopathic methods. 
Why fortify?
Question 2 – Why are the food manufacturers fortifying our foods with Ca?
My Answer – You know what the ethos of the food manufacturer is?  Give the customer what they want.  The customer has been told that Ca is the most essential mineral for you and yours, to have healthy bones and teeth.  Who's told the customer this, why the medical community of course and also we've seen all the adverts on the telly haven't we!  The adverts say you and your children have to have loads of Ca.  So what do we do, we go out and buy this 'superfood' thinking that we're doing the best for ourselves and our family. The more we buy, the more food companies jump on the band wagon, the more it's advertised and the more we buy.
You can't win unless you take control.
Meanwhile, the food companies are rubbing their hands with glee at the massive amounts of profits they're getting from their fortification of our favourite foods.  Subsequently the medical profession have always got a nice new drug that Big Pharma has cajoled them into trying on the unsuspecting patient who is now suffering from various complaints due to a simple Ca overdose and a Mg deficiency!  Don't be taken in.  Take control of your own health.  Do your own research.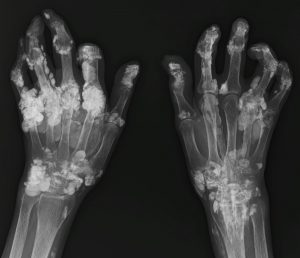 A Ca overload leads to Ca migrating to our soft tissue.  Any soft tissue will do.  It will set up home anywhere in your body including your brain, your heart, your arteries, joints, kidneys, liver, bladder, arms, legs, hands…  The excess Ca can over excite your nerves, kill your cells and calcify your body.  You will insidiously start to suffer from various complaints like muscle spasms, headaches, angina, fibromyalgia, asthma, anxiety, panic attacks, ADHD, arthritis, hypertension… the list is endless and these conditions are all the precursor to something much more serious like type 2 diabetes and cardiovascular diseases.  As Dr Mildred S Seelig said "Most modern heart disease is caused by magnesium deficiency".
Calcium without Magnesium
Question 3  Why are we being encouraged to supplement with massive amounts of Ca especially for women and the older generation?
My answer – The medical fraternity advocates that everyone with osteoporosis and arthritis and calcifying type diseases, take extra Ca?  Telling an osteoporosis patient to stock up on Ca and eat as much dairy as possible without a mention of Mg is completely the wrong advice and positively dangerous!  Dr Dennis Goodman MD wrote in his book 'Magnificent Magnesium' "Research indicates that magnesium not only helps to maintain and even restore bone density, but also improves calcium's ability to enhance bone health by regulating the metabolism and deployment of calcium in the body".
Yummy Tums!
Question 4 – Why are we being coaxed into taking excessive amounts of Ca Carbonate in antacids such as 'Tums'?
My Answer: Did you know you can take a days allowable dose of 'Tums' and consume a whopping 3000mg of Ca Carbonate, (chalk in other words).  So here you are with acid indigestion and so you take your 'Tums' (yummy fruit flavours) and you'll get a little relief which will last a few hours.  Then your symptoms return and you take some more.  Pretty soon, you're taking these 'chalk sweets' on a regular basis.  Not only is this ruining your digestive system by reducing your acid production in your stomach and in effect starving you of nutrients, you're also taking in vast amounts of Ca.  Unless your Mg intake is equal to your Ca intake (highly unlikely as you'd definitely be on the loo for most of the day if you took 3000mg of Mg), this Ca will now be causing all kinds of problems as explained above.  Is this ignorance on the part of the antacid companies or is it just irresponsibility and greed?
Is Big Pharma ignorant of Mg Ca balance?
Question 5 – Why do the majority of Ca supplements have none, or very little, Mg in them to balance the Ca?
My Answer – Big Pharma actually produce supplements as well as drugs.  Why shouldn't they, they're a good revenue stream.  Interestingly though, I had a look at one of GSK's (Glaxo Smith Kline) supplements of Calcium called Os-Cal.  The ingredient with the highest milligrams (mg) listed was, of course, Calcium at 600mg per caplet.  Magnesium was also listed but guess what?  This supplement only has 20mg of Magnesium per caplet and I bet you pound to a penny this Mg will be the cheap Mg oxide which is only 4% bioavailable at most.  This is scandalous, this works out at a Ca to Mg ratio of 30 : 1 at best when the balance to aim for should be 1 to 1…   Well I suppose it's a good way of Big Pharma ensuring their patients of the future!
A controlling drug or a natural remedy?
A doctor should know that Mg is completely harmless but vital.  It would do no harm to try Mg first.   "A doctor with no knowledge of nutrition is like a firefighter with no knowledge of water!" Oceon Robbins – The Food Revolution Network.
What do you really think keeps you in good health?  Pharmaceutical drugs or natural metabolic processes that depend on minerals, vitamins and other nutrients.  I think I know the answer to that one, don't you?  This image could be a patient's heart after overdosing on GSK's Ca supplement for a few years!  Still, never mind, GSK is bound to have a drug for it!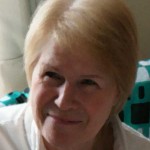 Please give us your comments on this immotive subject.  Have you had experience of calcification?  Do you have any of the conditions mentioned above?  If so, how are you coping with them?  Have you been prescribed drugs to control your condition?
Ches
Spread the word!
Summary
Article Name
Description
In my last post, I posed some questions about why we are being misled and deceived about many issues of health but particularly the vital importance of keeping Magnesium (Mg) levels replete and at the same time, not overdosing on Calcium (Ca). I will answer these questions...
Author
Publisher Name
https://magnesiumandhealth.com
Publisher Logo