More importantly, how to reverse it!
So you've been diagnosed with type 2 diabetes. Has your doctor explained to you what you can do to reduce or reverse your symptoms?  Does it involve pharmaceutical drugs?  Have you been told it's hereditary and/or to do with your lifestyle?  Is it implied that it's your fault?
Who's at fault?  Certainly not you!
The fault lies with the medical fraternity.  They should have informed you of how you can control your symptoms or even reverse your condition. An efficient natural remedy should be used rather than a toxic drug.
More fault lies with the food manufacturers.  They produce the junk food which makes us sick and causes addictions to processed products, sugars and sodas. This puts us and our children's future health in peril.
The pharmaceuticals IMHO, have the heaviest burden of fault. They should be brought to task for producing drugs for the purpose of profit at the expense of patients'  lives and health.Statins come to mind. A completely useless drug with nasty side effects. Did you know that as many people die of heart events, who have low or so called normal cholesterol, than those with higher levels. In other words there is no distinction between different levels of cholesterol for risk of heart disease. It's all a myth, put about by the pharmaceuticals. So get on and eat your eggs and grass fed butter and wean yourself off your statin drug!
The media can also take the blame. They filter out advertising and programs that may be detrimental to Big Pharma's profits. This misinformation  does not educate the viewer, it just misleads them.  What's worse, is publicising material given to them by Big Pharma which is often propaganda. An example is  the efficacy of the flu shot.
But the buck stops at the government.  The government should be regulating all these companies for the sake of their electorate's wellbeing.  But the government is too weak, tempted by industry incentives and driven and controlled by lobbyists and finance.
Doctors and dogma.
Your medic already has the template for treating your diabetes and he has no reason to change that dogma.  Big Pharma would certainly take a dim view of it if your doctor stopped prescribing their drugs!  But could the reason you have this disease be because of a simple deficiency?  Let's look at the evidence.
Metabolic Syndrome
Many people suffer with a condition now known as Metabolic Syndrome or Syndrome X but most don't know what it is.  It has been identified in people with adult onset diabetes known as type 2 diabetes, who may or may not have hypertension.  Some patients may have hypertension but no diabetes, but insulin resistance and high blood sugar levels are common in either case.  Also high levels of low density lipoprotein (LDL) the so called 'bad' cholesterol and midbody fat accumulation is often evident.  This combination of health disorders collectively increase the risks for diabetes, heart attack, stroke and other cardiovascular diseases.
What about obesity?
Many consider diabetes goes with obesity but not everyone with diabetes or heart disease is overweight. This goes to show that there's something else going on. Anyone can have a magnesium deficiency  whether they are lean, overweight or obese.  The majority though will tend to be holding much of their weight around their middle.  Some will appear lean but can be harbouring visceral fat. This fat is stored within the abdominal cavity, around the vital organs and not evident from outward appearances.
Type 2 diabetes and cardiology research
Two lines of research in the 1980s both in cardiology and diabetes, found many similarities in the abnormalities of patients including:
hypertension
high blood cholesterol
abdominal and midbody obesity
abnormal sugar metabolism (insulin resistance)
blood clotting not necessarily due to narrowed blood vessels.
A link with magnesium
These problems could occur alone or in any combination. But it was clear there was an association with a high risk of heart disease. Most notable was the research that emerged finding a distinct link with a lack of magnesium.  This justified adding a magnesium deficiency to the above list of symptoms putting cardiovascular disease, diabetes and magnesium deficiency as part of a single cause of metabolic syndrome.
Dr Resnick and hypertension
Dr Lawrence Resnick, a practicing physician, researcher and professor of medicine at Cornell University, was working on the hypertension line of the research. This  revealed that cellular levels of magnesium in relation to calcium had a direct correlation in the development of heart disease and metabolic syndrome.  In 1984, Dr Resnick and his coworkers published their findings.  The magnesium levels inside ALL the cells of their patients with hypertension were low.  Later in 1988, they found that the cellular magnesium was also low in patients with insulin resistance.
The ionic theory
Dr Resnick and his researchers published their ionic theory of syndrome X.  As a cell's magnesium ion level falls, it allows calcium ion levels to rise.  The result is a low magnesium to high calcium ratio which affects the proper functioning of cells and brings about metabolic syndrome.
The response to this imbalance  is:
Pancreatic cells over produce insulin causing hyperinsulinemia.
Fat cells and muscle cells become unable to respond to insulin.
Blood vessel cells constrict and stiffen arteries leading to hypertension.
Blood platelets become sticky leading to coagulation within blood vessels.
Heart muscle cells become enlarged and excessively contractile.
Adrenal gland cells make and release too much stress hormones.
Nerve cells overreact to stimuli.
Liver cells produce too much glucose.
Kidney cells increase sodium retention.
Magnesium is the gatekeeper to calcium
Many of the processes above will actually lower magnesium levels even further which exacerbates the problem causing a vicious circle.  One of magnesium's vital jobs is to keep calcium out of the cells unless it is warranted, for example, for the fight-flight response. Once calcium's job is done, magnesium ushers it back out of the cell.  If calcium stays in the cell, that cell will die.  It is no coincidence that the incidence of syndrome X and diabetes has risen in line with the deficiency of magnesium in the general population.
Insulin resistance of type 2 diabetes
Type 2 diabetes is different from type 1 in that diabetics produce plenty of insulin but the problem is, their cells do not respond to it.  The cells are insulin resistant.  Type 2, once only common in the older population, is increasingly being found in children and young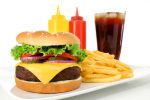 adults. Although the disease may have a genetic tendency, it is usually brought about by years of eating junk and processed food. Diets high in refined foods with loads of sugar are mostly devoid of magnesium.  Metabolic changes ensue and the cells become resistant to the action of insulin. Therefore, glucose can no longer enter the cells and the patient becomes hyperglycaemic.  The reaction from the body is to make even more insulin to deal with the excess glucose. This excess insulin is also renowned for driving magnesium out of the body through the urine, further exacerbating the problem.
Hyperinsulinemia
This produces hyperinsulinemia along with high blood sugar which causes the abnormalities.  Thus, type 2 diabetes is actually a magnesium deficiency that manifests as metabolic syndrome.  So for those patients with either type of diabetes, a tendency towards a high risk of heart disease is brought about by a magnesium deficiency.
Insulin receptors fail without magnesium
The utilisation of glucose by the cells actually depends on magnesium.  Each of the cells have insulin receptors which have to be triggered.  Once triggered, the cell wall allows glucose to enter.  If these receptors are not triggered, the insulin cannot bind to the receptors and glucose cannot enter the cell.   This appears to be a little known fact but it makes sense because once magnesium is lowered in the cell and calcium takes over, those receptors, that need magnesium to work, are not viable, hence insulin resistance.  There have been studies that clearly show that animals deprived of dietary magnesium develop insulin resistance.
"Diabetes is a magnesium deficiency state"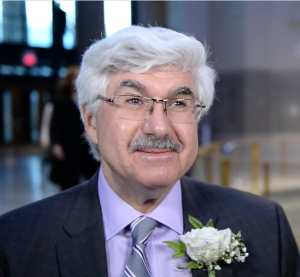 Diabetes researcher Dr Jerry Nadler of the Eastern Virginia Medical School who was given the 'top scientist' award for 2016 says "the link between diabetes mellitus and magnesium deficiency is well known." and "diabetes is a magnesium deficiency state".   It's a pity that the general medical profession seem to be devoid of this information, to the detriment of diabetics!
The American Diabetes Association (ADA) conducted a study which proved that supplementing with magnesium improved insulin sensitivity and blood glucose control in diabetic patients.  As a result, the ADA published a consensus statement recommending that those patients with diabetes and low magnesium levels should take magnesium supplements. That consensus was published in 1992, 25 years ago!!  Why is this simple piece of information still not general practice.  How many diabetics are and have been suffering because this has not been disseminated to the general medical profession worldwide?
Has your doctor suggested a magnesium supplement?
Has your doctor told you that a magnesium supplement will help your diabetes or pre-diabetic state?  If not, have a word with him but don't hold your breath.  He will likely dismiss magnesium as not necessary probably because he knows little about it.  Remember, medical schools do not teach about nutrition, vitamins and minerals.  Your doctor is more likely to treat each one of your symptoms with a different drug, encouraged and pressed to do so by the pharmaceutical companies that produce these drugs.  This will likely further deplete magnesium from your body as most drugs are known to cause magnesium depletion.
Magnesium is vital for diabetics
Magnesium is a completely natural and safe mineral.  Without it we cannot survive.  It has an abundance of vital roles to play in the body, one of which is enabling the insulin cell receptors to facilitate glucose into the cell.
Take control!
Be informed, be aware, take your health into your own hands.  Make sure any research you find has been done by unaffiliated researchers.  Those who are truly trying to improve the health of the nation, rather than get rich at the expense of the sick.
The best supplements
If you want to start taking magnesium, be aware that not all supplements are created equal!  The most poorly absorbed is magnesium oxide, hence it's the cheapest.   Magnesium citrate powder is ideal if you suffer constipation and/or IBS problems, common with a deficiency.
Magnesium Chloride solution is IMHO the best option and is highly absorbed.  In the US you can get ReMag.  Ionic Magnesium is similar to ReMag but less expensive and can be obtained in the UK as well as the US.  You can always use a topical Magnesium Chloride by way of a spray such as Ancient Minerals.  Magnesium Chloride is a very small molecule and is readily absorbed through the skin.
What else can I do?
So now you know how magnesium can help your diabetes, what else can you do? My next post will be about the simple way to reverse your diabetes. If you do this, you will soon be off your meds and be in the best health ever. Look out for my blog on Monday 30th July 2018.
You can reverse it, that's what!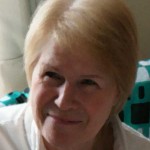 Here's to all you diabetics out there.   Repleting with magnesium will improve your general health and diminish your type 2 symptoms. But even better, next weeks' article is about fully reversing type 2 diabetes. This information will change your life forever. It's simple and costs nothing. So stop by next week and get genned up!
Spread the word!
Summary
Article Name
Type 2 Diabetes - what causes it?
Description
So you've been diagnosed with type 2 diabetes. Has your doctor explained to you what you can do to reduce or reverse your symptoms?
Author
Publisher Name
https://magnesiumandhealth.com
Publisher Logo