COVID 19 Treatment – Summary is a shortened version of the article COVID 19 – Sepsis and the HAT Protocol. The longer version of this article is here.  Note, the original post was dated 14th March and much has changed, but one thing that hasn't changed is the viability of this treatment protocol for seriously ill COVID 19 patients.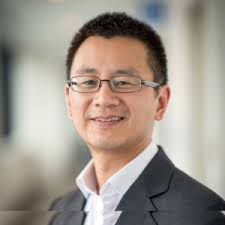 Firstly, Prof Allen Chang of Monash University. He is a Professor of Infectious Diseases and Epidemiology and states: "There's much we've yet to learn about this new virus, but we know it often causes pneumonia, an infection of the lungs which produces pus and fluid and reduces the lungs' ability to absorb oxygen. Of the first 99 people with severe infection, three-quarters had pneumonia involving both lungs. Around 14% appeared to have lung damage caused by the immune system, while 11% suffered from multi-organ system failure, or sepsis."
Sepsis kills 1 in 5 throughout the world
We know that sepsis is a serious outcome for many patients, especially those who contract pneumonia, but a new protocol to deal with sepsis has been around since January 2016. Dr Paul Marik,  a critical care doctor working out of Sentara Norfolk General Hospital in East Virginia tried this protocol on one of his patients. This lady was about to die. She was not expected to live through the night. Dr Marik had read a research paper about a new treatment for sepsis. Looking down on his dying patient, he thought he would try it, after all, there was nothing to lose…
Dr Paul Marik interview
The nurses speak about the treatment
Pierre Kory MD Assoc Professor – UWisconsin, Madison
Dr Kory is the Principal Investigator for a Clinical Trial taking place now. Started in April 2019, it is due to complete in April 2020. The title of the trail is: Outcomes of Septic Shock Patients Treated With a Metabolic Resuscitation Bundle Consisting of Intravenous Hydrocortisone, Ascorbic Acid and Thiamine.
The trial notes explain how ascorbic acid deficiency leads to shock and multi-organ failure and that the HAT therapy appears to be of high utility in preventing death and multi-organ failure in septic shock. IV high doses of ascorbic acid rapidly achieves not only normal levels but even supranormal levels. Also history as far back as the 1950s appreciated the importance of this vitamin. In 2006, it reared its head again only to be shot down once more, even after trials in 2014 reported the high efficacy of IV ascorbic acid. How many have died of sepsis because of the dogma, bigotry and dragging of heels of the medical industry. Dr Kory states: "I spent 15 years gaining expertise in deploying ICU therapeutics with the farcical goal of keeping ascorbic acid depleted patients alive and well – without giving them ascorbic acid?"
Dr EV Volda, Norway
"After introducing HAT therapy to the equation, sepsis is no longer a concern of mine. If they are not <<already dead>> at arrival, the patients survive. And they survive with their health intact!"
So what is the recipe?
Here we go, the recipe for the HAT protocol:
IV 50mg of hydrocortisone Q6H
IV 1.5g of ascorbic acid Q6H
IV 200mg of Thiamine Q12H
Terms: IV = intravenous, mg = milligrams, g = grams, ascorbic acid = vitamin C
Q6H = every 6 hours, Q12H = every 12 hours, thiamine = vitamin B1
Why is this protocol being hidden?
This new and effective protocol is being kept quiet. In fact there are many bogus websites that are declaring that vitamin C should not be used. Why is this, when this doctor has proven already that the treatment works. Why would it not be administered? It is completely safe and it is known that vitamin C is dangerously depleted in diseases such as COVID 19. We as humans cannot make vitamin C within our bodies, unlike most other animals. Depleted vitamin C is dangerous in its own right. When you're very sick, your vitamin C becomes exhausted. If not replenished it will kill! No animal or plant can live without vitamin C.
Spread the word!