Part 2
This is Part 2 of What is calcification?  If you missed Part 1, you can read it here.
To calcify or not to calcify, that is the question
The Calcium (Ca) that is in your bones and teeth is mineralised ie. calcified but the Ca in your soft tissues, muscles, organs etc., should be in a dissolved ionic form.  With enough Magnesium (Mg), Ca will be controlled and shepherded into its appropriate places within the body.  Mineralised for the bones and teeth and ionised for its vital functions in the soft tissues in particular in cell physiology and cellular processes.
What happens when Ca is calcified instead of ionised?
Take a look at this heart scan.  This is known as a coronary calcium scan.  It is an Xray which creates a detailed picture of the heart and is used to predict your future risk of heart disease.
This image proves that we already have the capacity to find out if someone has any calcification within their heart or arteries.  Calcifications are an early sign of coronary heart disease (CHD) and if this was your heart, what would you be doing about it?  This is also proof that this patient has a Mg deficiency because if he/she hadn't, the heart would not be exhibiting calcifications.  I wonder where else in this persons body calcification has set in.  Perhaps the kidneys, the gall bladder, the carotid arteries, the bladder, the breasts, the brain?
So why aren't we informed?
This is fundamental.  Mg deficiency will allow Ca to calcify.  This is known.  So why oh why is the public not educated about this fact.  Did the doctor who looked at this image tell the patient "you need a Mg supplement" or "you're taking too much Ca" or "we will have to balance your Ca to Mg ratio" or did he, heaven forbid, say "don't worry, we'll put you on a statin drug"!  I'm betting on the latter and if he does say that then you need to check it out!
Does your doctor want to put you on statins?
I'm doing an article about statin drugs but it's too large a subject to deal with in this post.  Suffice to say, if you've been put on statins and you have had no incidence of heart disease then try supplementing with Mg.  Mg is actually a natural statin and will regulate your cholesterol without any side effects.  Just a snippet about cholesterol –  50% of those who suffer from sudden heart events have normal cholesterol levels, not elevated.  This indicates that cholesterol is not the culprit and there has been much research to confirm this fact.  So why are we being prescribed drugs to lower cholesterol levels and watching adverts on tv for cholesterol lowering foods like flora margarine?
Are we too dependant on the medical profession?
The problem is, we depend too much on the medical profession.  To most people they are gods, not to be challenged or questioned.  But they are just human beings like everyone else and you can't expect them to be right all the time.  They are doing the best they can with what they've learnt through experience and medical education which does not include prevention and wellness through naturopathy.  Rather, they are taught about sickness and management with drugs.  They will prescribe, often under pressure, to give you all kinds of drugs, touted to them by Big Pharma.  They, to be quite honest, are more interested in profits than they are your health and well-being.  You, to Big Pharma, are just a statistic and they will justify their approach to your health with words of research and long term investments.
Patients often feel like they're being used as guinea pigs to try out the latest drug.  "If it doesn't suit you just come back and we'll try another one" have you heard that before from your medical practioner?  We already know what excess Ca does to the body so how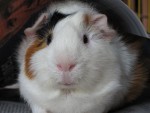 about going back to basics and making sure each of us has the nutrients we need to function properly.  A good place to start is balancing Ca and Mg because this imbalance has serious consequences.  Get the important stuff sorted first and make sure your ticker is healthy, then you can do the finessing and concentrate more on the finer details of your health.
Take responsibility for your own health
We must take our own health into our own hands.  Only we know how we feel.  Your doctor has thousands of patients to consider and cannot expect to know everything about everyone.  His best guess is often the diagnosis and trial and error is likely and expected before the best solution for your condition is reached.  This conclusion will often stand, even in the event that another may be in your best interests.
But I'm not a doctor!
Do your own research about your own health.  A relative said to me "You're not a doctor, what do you know about Mg?"  Well, actually, I know a darn sight more than most doctors because that it what I am researching on a daily basis.  Medics haven't got the time to research everything.  My own research gave me the tools and knowledge to heal myself and that's what I did.  All my symptoms have disappeared since taking Mg.  That's a fact that cannot be denied.  Just because you're not a doctor, doesn't mean you can't study, research and learn for yourself.
My next post – starvation of the heart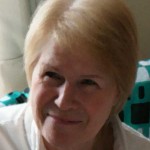 In my next post, I want to talk about the actual process of heart disease, the stages of the deterioration of the heart because of Mg deficiency and how Ca excess is entwined with the symptoms of the failing heart.
Ches Power
Spread the word!