Informed Consent
This is a warning for those who find themselves in hospital and testing positive for Covid-19.  You may be offered a treatment, or even be given a treatment without knowing it, so beware! You should refuse any drug until such time you are properly informed about the pros and cons of the treatment. You can also ask for an alternative treatment of your choice, one that you already know is safe and effective with minimal ADEs (Adverse Drug Events.) If possible, have a relative or advocate with you at all times, so they can speak on your behalf. Contact the hospital before you arrive to ask for advocacy information, some have their own advocates in situ. It's your body, your choice!
What is Remdesivir (Veklury)?
Remdesivir is an antiviral drug made by a company known as Gilead Sciences Inc. It is a protocol pushed by USA's Dr Fauci. In the US, it is also incentivised which means when hospitals use the Remdesivir protocol, they receive massive incentives up to half a million dollars for each patient who receives the full protocol. This drug is also the recommended treatment for Covid-19 patients in the UK.
Guideline for the use of Remdesivir
Here is a guideline for the use of Remdesivir in the UK:  "SARS-CoV-2 infection confirmed by PCR or in the absence of a confirmed virological  diagnosis, when the multi-disciplinary team (MDT) have a high level of confidence that COVID-19 is the most likely diagnosis based on clinical and radiological features."
In other words, if there isn't a confirmed diagnosis, medics can decide for themselves! This accounts for mistakes made when patients are treated for Covid-19 but are not infected! When symptoms of Covid are the same as symptoms for the flu or even a cold, this lends itself to a plethora of mistakes including mis-diagnosis!
Pushing Remdesivir with Incentives
These incentives have caused a scandal in the US with medics and hospital administrators being accused of pushing the treatment to gain the monetary rewards. This despite Remdesivir being pulled from research trials because it was shown to be dangerous. Here's one of the posts about it:
"Hospitals have been paid by the government millions of dollars over the last two and a half years to carry out the COVID "covered measures" protocols that have become death protocols for untold thousands of Americans. These government incentives paid to hospitals prevented patients from being treated with older, safer antiviral and other medicines, while patients were coerced — even against their will — to take remdesivir that had been known to damage the lungs and kidneys, and in earlier trials against Ebola, had to be withdrawn because the mortality rate with remdesivir was over 53%."  
Adverse Drug Events due to Remdesivir
The particular trial in question was a randomised trial conducted during an Ebola outbreak.  Each of nearly 700 patients were given 1 of 4 drugs under trial. The 4 drugs were ZMapp (a triple monoclonal antibody), MAb114 (a single human monoclonal antibody derived from an Ebola survivor), REGN-EB3 (a mixture of three human immunoglobulin G1 [IgG1] monoclonal antibodies) and intravenous remdesivir. The average age of the recipients was 29 years. 56% were women (6% pregnant). When an interim analysis was performed, the trial was halted.  At day 28, mortality rates were: Remdesivir – 53.1%, ZMapp – 49.7%, MAb114 – 35.1%, REGN-EB3 – 33.5%
 

The WHO Database of Remdesivir's ADEs

More damning evidence of this drug was the Adverse Drug Events suspected to be caused by remdesivir reported to the WHO database. This consists of 1004 Adverse Drug Events from just 439 individuals. I have the full list in my possession but have detailed below what I consider to be the worst ADEs.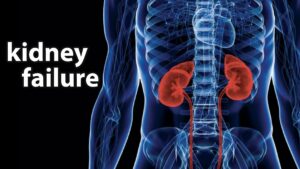 Death – 12, Cardiac Arrest – 17, Organ Failure – 11, Kidney Injury – 63, Kidney Impairment – 14, Kidney Failure – 13, Septic Shock – 18, Medication Error – 34, Use in Unapproved Condition – 29, Respiratory Failure – 28, Tachy/Bradyarrythmia – 26
Vascular Disorders – 37.
Safe and Effective Treatments
Long standing treatments that have been around for decades have been hidden and/or banned for public use. UK chemists will not fill doctor's prescriptions if it is one of these drugs. This is a scandal and has resulted in millions of deaths throughout the world. If HCQ (Hydroxychloroquine) and Ivermectin had been available right from early 2020, this so called pandemic would have been over 2 years ago. Lives would have been saved, the economy would not be on its knees, jobs and businesses would still be up and running and the pandemic would be a distant memory. We would be back to normal with many of us still having our lost loved ones with us.
Safety Record of Ivermectin
Standard doses of ivermectin (0.2 mg/kg x 1–2 days) have a nearly unparalleled safety profile historically among medicines as evidenced by the following findings:
WHO Guidelines: "the majority of side effects are minor and transient"
Jacques Descotes, Toxicologist and Expert on Safety of Ivermectin: "severe adverse events are unequivocally and exceedingly rare"
LiverTox Database: Not considered toxic to the liver
Nephrotox Database: Not considered toxic to the kidney
PneumoTox: Not considered toxic to the lungs
Safety Record of High Dose Ivermectin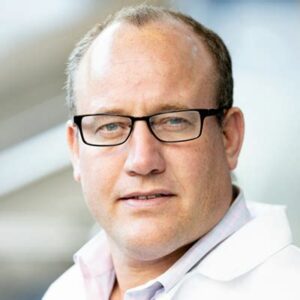 In COVID-19, particularly with regard to the emerging variants of concern, viral loads are higher and viral replication is thought to be prolonged. Given that ivermectin has demonstrated a strong dose-response relationship in terms of viral clearance, higher doses have not only been required, but have demonstrated clinical efficacy. Below are hyperlinked references to numerous studies demonstrating the wide safety profile of high dose ivermectin in COVID and other diseases.
Another important point about Ivermectin, is that it has one of the highest safety records of any drug. The inventors were awarded the Nobel Prize in 2015. 3.7 billion doses have been prescribed since 1987. It can be bought off the shelf in some countries.
COVID-19 Studies
If you want to know the truth about the successful treatments for Covid-19 as well as information on how to treat long covid, side effects of the shots and prophylaxis protection, go to the above USA web site. Brave doctors such as Dr Paul Marik
(left) and Dr Pierre Kory, (above) have put this site together for you, your family and friends and the world. Talented and well respected doctors and scientists have all suffered vilification, de-platforming and abuse and many have had their licenses suspended. Their crime? Helping the sick, saving lives and telling the truth. Going
against the narrative propaganda, the MSM, big pharma billionaires and calling out the lies, is not for the faint hearted!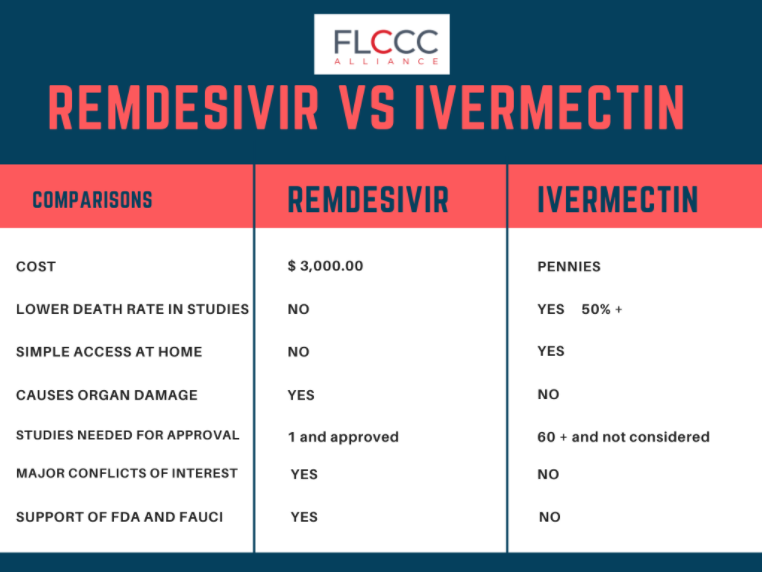 Finding the Truth
It is difficult to find truthful research about Ivermectin because if it were available to everyone from the get go, the injections would be unnecessary. But that wouldn't suit the pharmaceutical industry who have made an obscene amount of money from the unsafe and ineffective gene therapy treatment.  Fraud and lies are everywhere because of greed, corruption and egregious acts against humanity.
As you can see from the above infographic, Ivermectin has been proven to lower death
rates in studies. Something the one sided narrative and pharmaceutical industry continue
to dispute. So why are they so hell bent on destroying the obvious multifaceted features
of this drug? Is it because Ivermectin has been shown to treat other viruses like flu!
Or perhaps this is the reason:
European Pharmaceutical Review states "Ivermectin found to suppress tumour
development"
Science Direct states "Recently, ivermectin has been reported to inhibit the proliferation of several tumour cells by regulating multiple signalling pathways. This suggests that ivermectin may be an anticancer drug with great potential."
Oncology Times states "Ivermectin is safe and inexpensive at roughly $30 a dose, making it attainable for everyone including cancer patients in developing countries".
Cancer Treatment Research states "the magic of Ivermectin in Oncology – In laboratory, Ivermectin has been shown to be able to kill cancer cells of many types, such as Breast Cancer, Ovarian Cancer, Prostate Cancer, Colorectal Cancer, Brain Cancer, Renal Cancer, Leukaemia, AML, Hepatocellular Carcinoma, Lung Cancer and many others".
Don't take my word for it, search 'Ivermectin and Cancer' and see what you find!