Feeling well?
How are you doing today? Are you in pain? Have you got backache or perhaps you have another headache or a migraine? Are those aches and pains getting you down? Maybe you're just SO tired, you're having trouble getting through the day.
Palpitations?
Perhaps the palpitations are worrying you. You're afraid you may have heart trouble which is causing your heart to skip a beat or suddenly increase its heartrate.
Can't sleep?
If only you could get a good night's sleep, you would be able to function better throughout the day and get more done.  Why is it you can sleep in the morning but at night you're wide awake?
The kids are driving me mad
The problem could be stress.  Are the kids winding you up.  Are they being too noisy and boisterous, or are they being rude and awkward? Perhaps hubbie isn't pulling his weight with the children.  Has he gone off the the local, leaving you to put the kids to bed.
I get so irritated
Are you cranky and bad tempered.  Is everything getting on top of you. Does the slightest thing make you cry or lose your rag.  Do you snap at the kids or hubbie. Have you definitely acquired a short fuse?
I always seem to have indigestion
Having trouble going to the loo?  Do you have stomach pains?  Is your digestive system playing you up.  Indigestion – heartburn – diarrhea?
These muscle spasms are so painful
Then there's the cramping at night.  The muscle spasms you're having are so painful and this damn twitching around the eyes is driving you to distraction!
No energy to exercise
Do you feel bloated and unfit. You probably haven't got the energy to exercise. Are you putting on weight and feel older than your years?
Food cravings
You just can't get enough carbs, especially sugar.  Chocolate is your weakness.  You can't seem to cut down. You love crisps and biscuits too.  You're trying so hard to control your eating.
Panic attacks
Now you seem to be getting anxious and having these panic attacks.  You don't know what brings them on but they are very scary.  You're so depressed.  You just don't know what to do!
Brain Fog
To cap it all, your memory seems to be failing.  You feel foggy sometimes and can't concentrate.  You used to be so quick thinking but now you have trouble remembering the next door neighbours name!
…………………………………………………………………………………………………………………………………….
OK, this sounds a bit over the top!
Or maybe not! Can you relate to some of these problems.  If some of these scenarios could apply to you, there could be a simple explanation.  Even if you have just one or two of these symptoms, you are likely to be Magnesium deficient.  Because a Mg deficiency will result with you suffering from numerous symptoms.
A Mg deficiency produces many symptoms
Some may not be as noticable to you and some may be very apparent.  Whichever they are, they're all distressing and completely unnecessary for you to suffer from. I have covered just a few of the most common symptoms here, but there are so many.  Because they are so diverse, doctors often misdiagnose your problem.  I'm afraid a magnesium deficiency will be the last thing he'll think of if he is an allopathic MD.
What about a Mg test?
If he does suspect it, he will probably suggest a total magnesium serum test which is actually out of the ark and is really a useless way of detecting a total body Mg deficiency as it only tests the Mg in your serum.  The body takes great care to ensure the Mg in your serum stays at a constant level, to protect your heart. Apart from that, the serum only contains around 1% of your total body's Mg.  A better test is the RBC test which checks the Mg in your red blood cells. Even then it is only testing around 40% of the body's Mg.
The most efficient test is the 'sublingual epithelial cell test.'  Trouble is, it is generally only available as a research procedure. You can buy a test but you need a doctor willing to help you do it.
What about the kids?
If your children are exhibiting similar symptoms to you, they could be in the same boat.  They will likely be diagnosed with ADHD, ADD, tourettes and other modern childhood illnesses.  These conditions also have similar symptoms to a Mg deficiency.  As the children probably eat the same kind of food as you do, they could exhibit similar deficiencies as you.  Do any of your children have tics, excessive eye blinking or other tension movements. Are they overly aggressive, hyperactive or anxious. Do they get constipated?
Most kids eat junk
Most kids eat a lot of junk food.  They love sweets, cakes, biscuits, all sodas, ice cream, Macdonalds, Burger King, pizzas, chips etc..  Most of this junk food has artificial sweeteners like aspartame in, which are mostly toxic, except perhaps Stevia. Busy Mums bring in box foods for dinner, they haven't got time to cook.  They've got the washing and ironing to do.  They are often working as well as being a wife, mother and housekeeper.  Some are often looking after older relatives.  A woman's lot can be endless with no time left for herself.
Diagnosed with Fibromyalgia?
You may even have been misdiagnosed with Fibromyalgia or Chronic Fatigue Syndrome.  These two conditions have very similar symptoms and they both mirror a Mg deficiency. Again, if you regularly take Mg you may find your fibromyalgia and CFS symptoms start to abate.
Just try it!
An estimated 80% of the US population has a Mg deficiency.  A serious depletion of Mg can be devastating to your health so don't take it lightly.  As we get older our absorption of Mg declines and our uptake of calcium (Ca) increases.  These two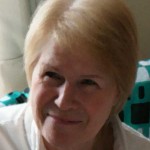 minerals need to be in equilibrium or else!  We are swamped with Ca but Mg is depleted in our soils and in our foods.  Ca is fortified in much of our food, Mg is ignored.  The consequence is a Mg deficiency by default. This means excess Ca is free to roam your body and settle where it lands.  So how much excess Ca have you got?
Spread the word!
Summary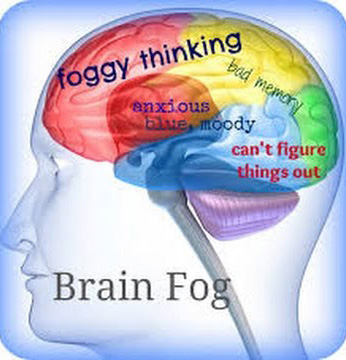 Article Name
Description
How are you doing today? Are you in pain? Have you got backache or perhaps you have another headache or a migraine? Maybe you're just SO tired, you're having trouble getting through the day?
Author
Publisher Name
https://magnesiumandhealth.com
Publisher Logo