Health Means Wealth
A Fairy Story
Here's a fairy story.   I'm a weathly distant relative of yours who's recently died and left you in excess of one million pounds for you to do whatever you like with.   Once you get confirmation from your bank that you have had a deposit of one million pounds put into your account, you will  immediately start dreaming about what you will do with all that money, in fact you've probably spent it already!
So what will you spend it on?  Will you buy that car you've always dreamt about and perhaps a new house by the sea.  You will definately go to that exotic country you've wanted to visit and have the best holiday ever.  You will probably treat your family to some wonderful gifts and help the children's education and maybe buy that piano that your mother has always hankered after.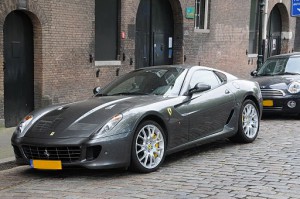 Life will be different now and you will have a wonderful time and you could even use some of it for a new business venture or invest it for the future.  Everything is going great and then….you start feeling unwell.  You visit the doctor and he sends you to a specialist.  The specialist tells you it's bad news…
So Let's Start Again
Let's start again and this is no fairy story.   I'm an ordinary person who just wants to tell you about something that's really important.  Something that will help you now and in the future.  Something that will improve your health and quality of life as it has done for me.  Something that will possibly prevent you from coming down with an illness that would surely blight or even shorten your life and certainly arrest reaching your goals and living your dream.
If you had to make the choice, would you go for the million pounds or would you go for an improvement in your health.  Thing is, you could probably go for both if you first went for the important information.  If you make sure your health is the best it can be, you will have the energy, inclination and propensity to work for your wealth and achieve all those goals and dreams for you and your family.
Low Magnesium Symptoms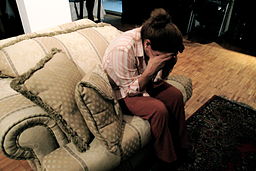 Firstly though, let's look at your health.  Are you feeling well at the moment, do you have any niggling conditions?  Have you got backache or do you get muscle spasms?  Do you have chronic constipation or other digestive problems like IBS?  How about high blood pressure or perhaps you just feel tired all the time?  Can't sleep?  Get a lot of headaches?  Get twitches around your eyes or on your face?  Is your hair falling out?  Are you fed up and often feel weak, miserable, tearful, moody or depressed?  Here's a few other symptoms to  consider;  I'll go through the alphabet and choose a few.  Do you have, or have you had any of the following?
Asthma, Bronchitis, Colitis, Diabetes, Eczema, Fibromyalgia, Glaucoma, Hypertension, Insomnia, Junk Food (eating), Kidney Stones, Leg Cramps, Migraines, Numbness (hands  & feet), Osteoporosis, Pre-eclampsia, Raynaud's Syndrome, Stroke, Tremour, Urination (frequent), Wind, Yeast Overgrowth, Zinc Deficiency.  Ok there's no V or X but it gives you an idea of how many conditions are caused or exacerbated by a deficiency of Magnesium.  The above are just some of them, there's plenty more!
You must make sure your body has all the nutrients it needs to work at full capacity and keep you as healthy as your genes will allow.  With a healthy body and mind, you can achieve anything.  If you ignore Magnesium though, you ignore it at your peril!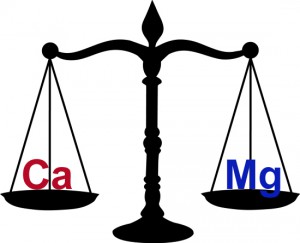 If I had to choose just one nutrient necessary to keep a healthy body and mind, there is one that would win hands down.  The star amongst all nutrients and vitamins.  That star is Magnesium.  The mineral Calcium seems to hold first place in the minds of the population and the minds of the food manufacturers too.  They've latched on to Calcium and seem to fortify as much food as they can with it, which is probably why the population thinks it is of prime importance too!  We're either being brainwashed or the food companies don't know their biology!  The perception that Calcium is the most important mineral for bones, could actually be dangerous, especially if you are very deficient in Magnesium.  How many elderly people are given Calcium to help their bones and how many fall and break their hips?  Of course, Calcium is important, but it is a rogue without Magnesium to keep it under control and pliable within the body.  Without enough Magnesium your bones will become chalky, brittle and weak.  See my page on Calcium & Magnesium for more information on the balance between Magnesium and Calcium.
What Does Magnesium Do?
Magnesium has had a pivotal role in the evolution of life.  It existed at the beginning of life and is critical to even the lowest forms, single celled organisms.  Plants evolved to use the energy of the sun and Magnesium was there for it's role in the development of chlorophyll.  For human beings and all other life forms including plants, Magnesium is essential for hundreds of different enzymatic processes.  This is why it is essential for so many different functions in our bodies.  It is also why there are so many diseases and conditions that can be avoided if you are Magnesium replete.  In many cases these diseases can actually be avoided altogether if Magnesium levels are at their optimum not least, the biggest killer in the world today, coronary heart disease (CHD) and the second biggest killer, stroke.  Other serious diseases connected with Magnesium deficiency include Diabetes, Atherosclerosis, Osteoporosis, Parkinson's Disease, Hypertension, Sudden Cardiac Death Syndrome, Arthritis, Cerebral Palsy, Alzheimer's Disease, the list goes on and there are so many other ailments that are symptoms of a deficiency of this seriously important mineral.
So what would you choose, your wealth or your health.  If you want good health with possible wealth then go for the second option and take heed of what this website has to say.  If the information on this website helps just one person avoid succumbing to a serious or debilitating illness, then my time will have been well spent building this site.
If you are looking after an elderly relative who is suffering from any of the symptoms pointed out in this post, then start supplementing them with Magnesium Chloride.  There is no need to look forward to your latter years with dread and trepidation and it's not necessary for our loved ones to suffer unnecessarily.  Get some Magnesium inside them and see how much better they feel.  This is especially important as we get older.  I would rather be depicted as this road sign shows in my old age, wouldn't you?
When supplementing with Magnesium, please ensure it is a good quality product.  There are many out there that are a waste of money, having low ionic content. Magnesium Oxide is a good example of a poorly absorbed version of Magnesium.  The best oral supplement is Magnesium Chloride.  It is fully bio-available and has a non laxative affect.  For those who would appreciate a gentle laxative affect then Magnesium Citrate powder is the best option, especially as the dose is easily controlled.
If you live local to my area of Llandrindod Wells, Wales, UK and would like to 'test drive' some Magnesium, I would be happy to give you a sample.  Please contact me through the comments with your email address and I will get straight back to you.
Good health to you and with your good health, I sincerely hope you achieve your wealth, goals and dreams.
Spread the word!
Summary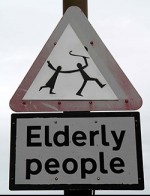 Article Name
Description
This post asks the question, health or wealth. It explains how you can look after your health into your autumn years, which will enable you to reach your goals whatever they are and be fit enough to gain your wealth.
Author